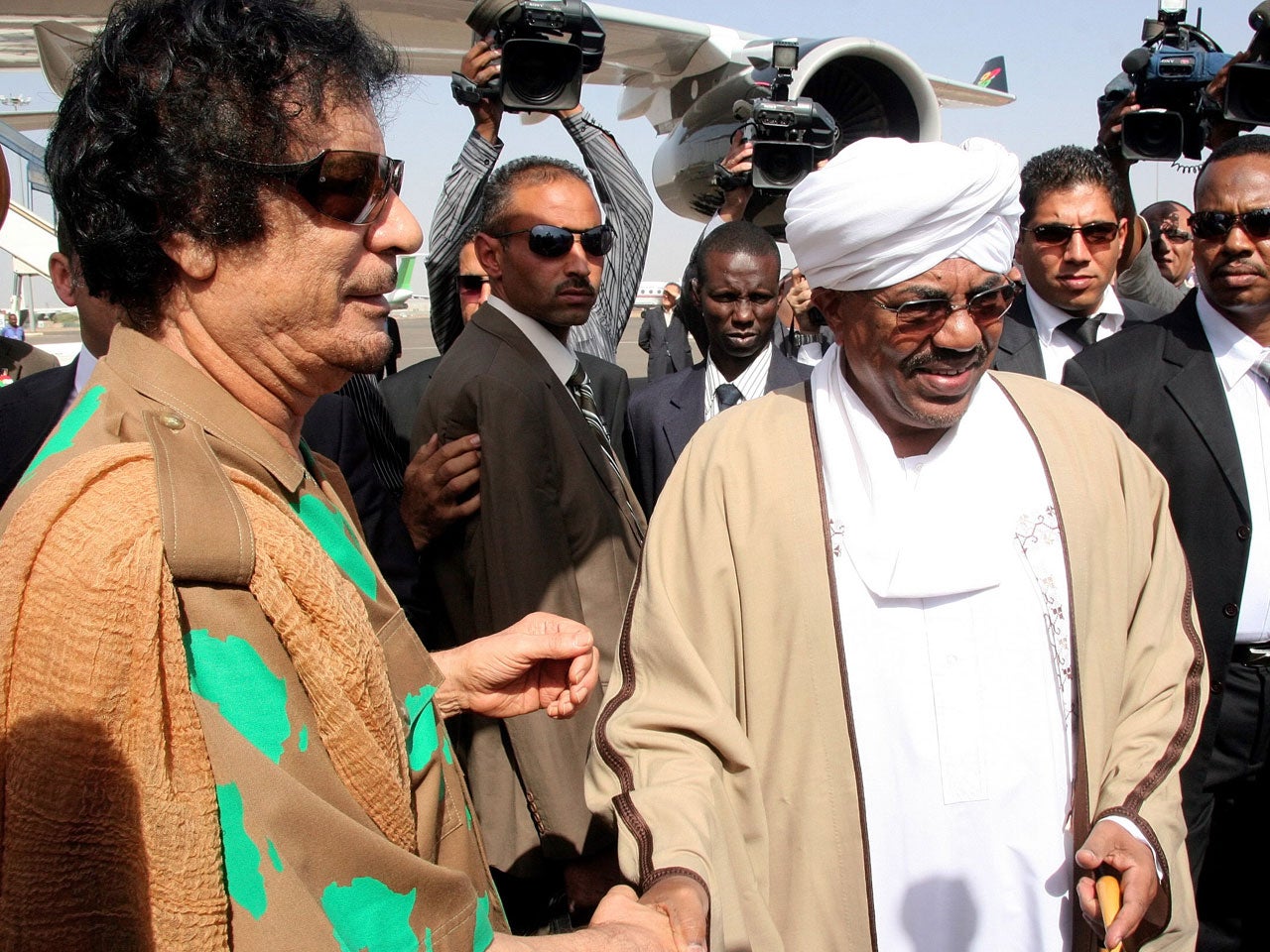 The world's enduring dictators
Updated on Oct. 20, 2011
Relatively few had ever heard of Tunisia's Zine El Abidine Ben Ali until earlier this year, yet he had held dictatorial power for 24 years --since Ronald Reagan was president -- when his countrymen finally rose up and deposed him from office.
After Tunisia, the "Arab Spring" spread east to Egypt, and the 30-year reign of Hosni Mubarak came to an unplanned end. When Mubarak stepped aside, it seemed like freedom was on the march, sure to ignite a firestorm of cries for liberty and the right to representative governments in even the most repressed states.
However, the march stalled on the doorsteps of places like Syria, Yemen and Bahrain, where dictatorial rulers are desperately doing everything they can, mostly violently, to prevent being overthrown.
Of the many places the world community could have directly intervened, somehow Libya was chosen. After more than six months, an international military coalition-backed group of rebels successfully deposed 42-year dictator Muammar Qaddafi.
Since it is easy to say that many of the world's leaders are at least as bad as Qaddafi, and many even worse, this begs the question: What makes a dictator stand out enough for the world to do something about? What makes one of them "the worst"?
Feature page: The world's enduring dictators
Is it length of rule? If that were the case, the Sultan of Brunei Hassanal Bolkiah is the worst, having been in power since Oct. 5, 1967.
Is it a willingness to use violence? There are many cruel despots in the world, but only Sudan's Omar Bashir, in power since 1989, actually has an international arrest warrant outstanding against him for war crimes committed in Darfur. As many as 400,000 people, mostly civilians, have perished in that conflict.
Is it a need for total control? Again, there are lots of eligible "world's worst" candidates here, but the Dear Leader in North Korea, Kim Jong-ll, has written the book on exhaustive control and fostering a cult of personality during his two decades of rule. To say he is anything less than a god in his country is to invite imprisonment, torture, death, or worse.
No matter how you cut your logic, Qaddafi simply fell in the middle of a thick pack of despots and dictators who dominate the political and economic landscape of their countries, mostly to the detriment of the majority.
CBS News has run a series of articles looking at the world leaders who make up that pack of dictatorial rulers, focusing on their length of rule, their most despotic acts and their country's outlook for change. The installments in the series appeared one dictator at a time, in order of length of rule, although keep in mind that length of rule is not a definite indicator of the despotism of the ruler.
There will surely be some names missing which others think belong here. The series attempts to stick closely to the strict definitions of "dictator" (an individual ruler who rules unrestrained by law) and "despot" (a violent, oppressive dictator.) For a more complete explanation of the missing names on this list, see the editor's note below, accompanied by a secondary list of those who almost made the cut.
A final note: Even with many benefits of the doubt given, this is still an incredibly long list of people (30 for now) who neatly fit the definition of a "dictator" in the year 2011.
Information for this report taken from wire and news stories, the CIA World Factbook, and NGO reports.
Explore the map below to see which countries and dictators were profiled.

Visit the links below for profiles of the dictators in this series:
Hassanal Bolkiah, Brunei
Qaboos bin Said, Oman
Ali Abdallah Saleh, Yemen
Jose Eduardo dos Santos, Angola
Robert Mugabe, Zimbabwe
Teodoro Obiang Nguema Mbasogo, Equatorial Guinea
Paul Biya, Cameroon
Yoweri Museveni, Uganda
Blaise Campaore, Burkina Faso
Mswati III, Swaziland
Sayyid Ali Khamenei, Iran
Omar Bashir, Sudan
Idriss Deby, Chad
Nursultan A. Nazarbayev, Kazakhstan
Islam Karimov, Uzbekistan
Emomali Rahmon, Tajikistan
Than Shwe, Myanmar (Burma)
Isaias Afewerki, Eritrea
Kim Jong-il, North Korea
Yahya Jammeh, The Gambia
Aleksander Lukashenko, Belarus
Hamad bin Khalifa Al Than, Qatar
Meles Zenawi, Ethiopia
Abdullah II, Jordan
Abdelaziz Bouteflika, Algeria
Ismael Omar Guelleh, Djibouti
Hamad bin Isa al-Khalifa, Bahrain
Mohammed VI, Morocco
Bashar Assad, Syria
Abdullah bin Abdul-Aziz, Saudi Arabia
Editor's note:
Rulers and regimes teetering on the edge of absolute control were given the benefit of the doubt and left off the main list until they definitively prove their dictatorial bona fides. This idea was also applied to authoritarian rulers who have only been in office a few years, like Gurbanguly Berdymukhammedov of Turkmenistan; as well as longtime rulers who may just be the product of an authoritarian system, like Hun Sen of Cambodia.
Totalitarian regimes (where absolute power is centralized within a party or group) are not mentioned. Take China's President Hu Jintao for example, who may be in charge of an oft-oppressive government, but could never behave as Qaddafi or Bashir have without consent from other party leaders.
Additionally, while someone like Venezuela's Hugo Chavez might be an international irritant who, in the words of Human Rights Watch, has "systematically undermined freedom of expression and the ability of human rights groups to promote basic rights," he is still an elected official bound by the laws of his country - for now, having recently succeeded in getting term limits removed.
After much debate, the Castro brothers, Raul and Fidel, were left off the list because of the tremendous uncertainty about the present and future of politics in Cuba, as well as the seeming onset of some democratic reforms there.
Borderline suspects who almost made the cut, with their length of rule -
Hun Sen, Cambodia - 13 years
Pakalitha Mosisili, Lesotho - 13 years
Hugo Chavez, Venezuela - 12 years
Frank Bainimarama, Fiji - 11 years
Paul Kagame, Rwanda - 11 years
Abdoulaye Wade, Senegal - 11 years
Mwai Kabika, Kenya - 9 years
Ilham Aliyev, Azerbaijan - 8 years
Raul Castro, Cuba - 5 years
Gurbanguly Berdymukhammedov, Turkmenistan - 5 years
Mohamed Ould Abdel Aziz, Mauritania - 2 years
Thanks for reading CBS NEWS.
Create your free account or log in
for more features.