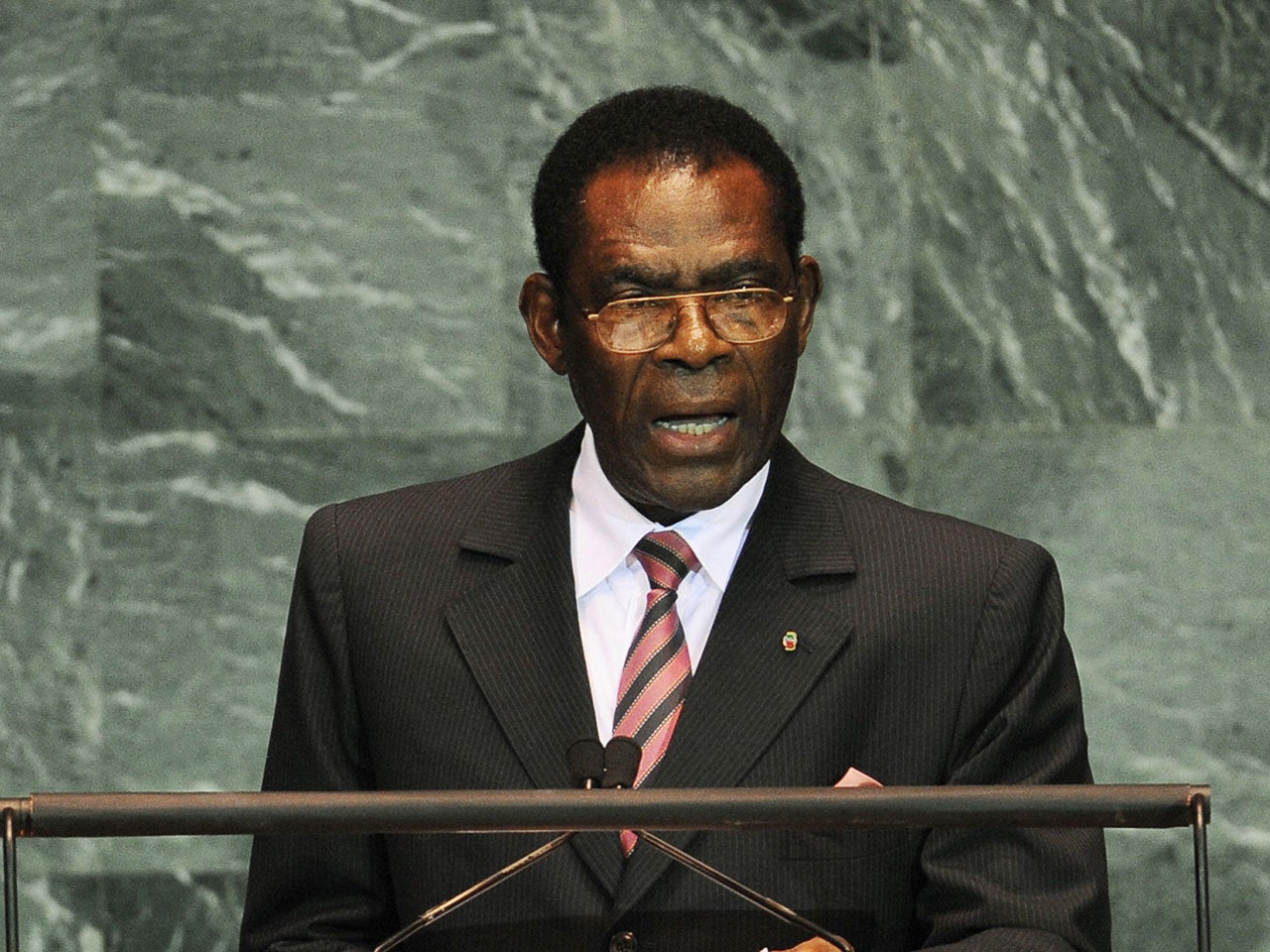 The world's enduring dictators: Teodoro Obiang Nguema Mbasogo, Equatorial Guinea
This is an installment in the WorldWatch series, "The world's enduring dictators," inspired by events in Tunisia and Egypt, in which CBSNews.com takes a look at the men who continue to rule their lands unimpeded by law. See a complete explanation of the series and a list of others profiled here.

Teodoro Obiang Nguema Mbasogo, Equatorial Guinea
Length of rule: 30 years. Nguema took power in a bloody coup in August, 1979, from Francisco Macias Nguema, a dictator so homicidal that some had nicknamed Equatorial Guinea "the Auschwitz of Africa." (Oh, and said deposed despot happened to be Nguema's uncle.)
Feature page: The world's enduring dictators
Most despotic acts: Obiang Nguema was at his uncle's side as head of the National Guard for much of Macias' incredibly bloody reign. In his own time as dictator, Nguema's opponents have accused him of cannibalism, specifically eating parts of his opponents to gain "power." (Those charges have probably done little to help his repeated efforts to have a U.N. science prize named after him.) Most recently, Amnesty International reported that Nguema's henchmen abducted four nationals living in exile in Benin in January 2010, held them in secret detention, tortured them, and then forced them to confess to an alleged coup attempt, all before executing them in August following a kangaroo court military trial.
Outlook for change: Considering Nguema has never won an election with less than 90 percent of the vote, the odds of him being deposed are small. Fueling his grip on power is the $3 billion the country's relatively new oil and gas industry brings in annually, a vast majority of which enriches Nguema and his international playboy kin, and allows him to maintain a modicum of support from Western powers as they try to divest their reliance on Middle Eastern oil.
Equatorial Guinea stats:
Population: 668,225; Fang 85.7 percent, Bubi 6.5 percent, Mdowe 3.6 percent, Annobon 1.6 percent, Bujeba 1.1 percent, other 1.4 percent; Median age is 19.
Constitution and the Rule of Law: Republic; Everyday law partly based on Spanish civil law and tribal custom.
Economic Indicators: Overall GDP is $24.66 billion (world rank is 113); Per capita GDP is $37,900 (world rank is 26); unemployment rate is 30 percent (world rank is 176.)
Press freedom index world rank: 167
Thanks for reading CBS NEWS.
Create your free account or log in
for more features.