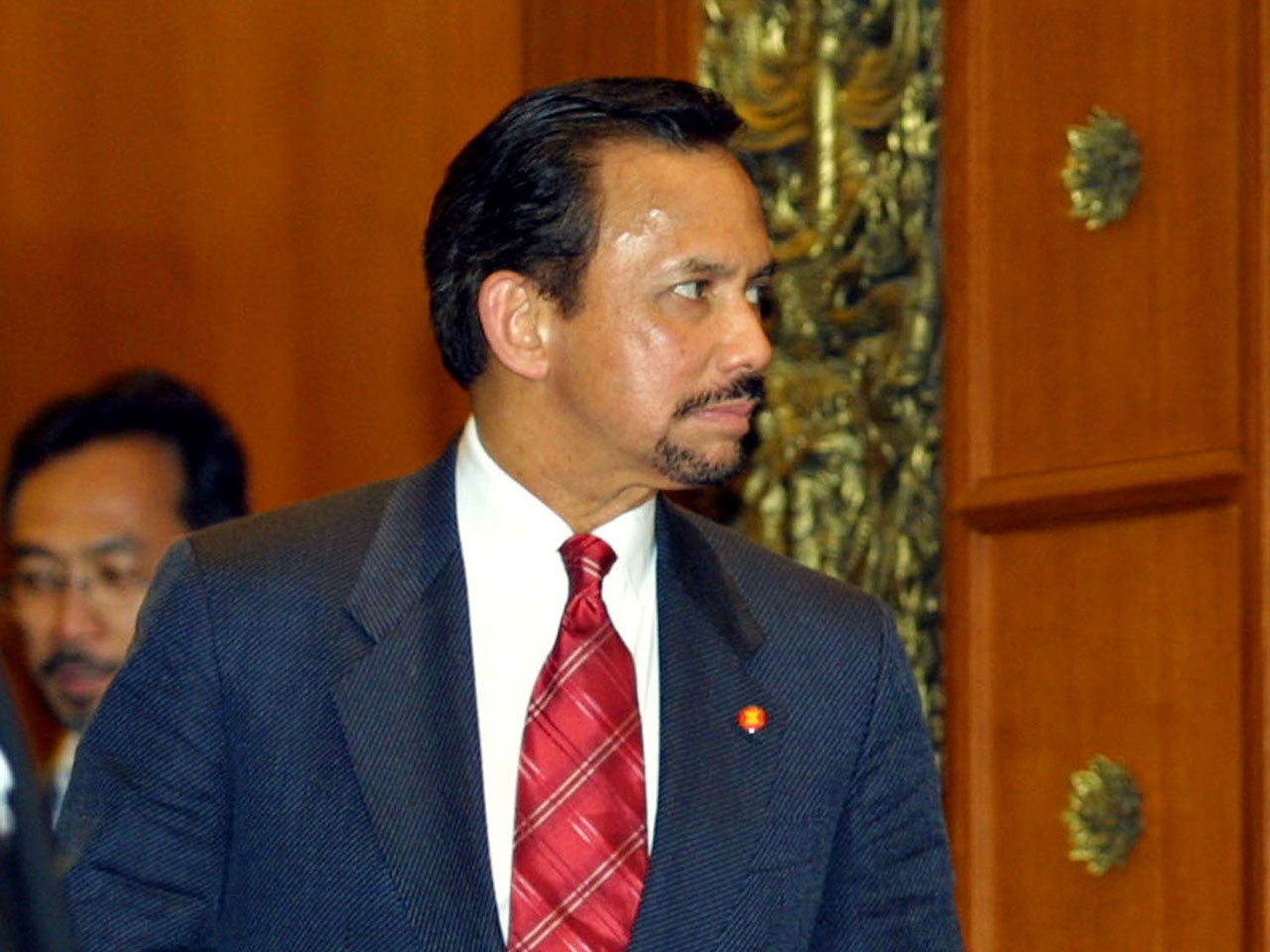 The world's enduring dictators: Hassanal Bolkiah, Brunei
This is an installment in the WorldWatch series, "The world's enduring dictators," inspired by events in Tunisia and Egypt, in which CBSNews.com takes a look at the men who continue to rule their lands unimpeded by law. See a complete explanation of the series and a list of others profiled here.

Hassanal Bolkiah, Brunei

Length of rule: 44 years. Although tiny Brunei was a British protectorate until 1984, Sultan Hassanal Bolkiah became absolute ruler of his country in 1967, meaning he has been monarch and head of government there ever since. In 2006, he changed Brunei's constitution, declaring himself infallible.
Feature page: The world's enduring dictators
Most despotic acts: Bolkiah's government is accused of arbitrary detention; limits on freedom of speech, press, assembly, and association; restrictions on religious freedom; discrimination against women; restricted labor rights; and exploitation of foreign workers, according to the U.S. State Department. Brunei has productive oil and gas fields, and it is an open secret that much of the profit from them flows through the pockets of the Sultan and his family. (In fairness, Brunei's citizens enjoy extensive public assistance as few others do.) Also, occasionally substantiated rumors of harems and sex slaves plague the Brunei royal family.
Outlook for change: As mentioned, Brunei's 400,000 citizens benefit from generous public assistance like free medical care and schooling, and it is regularly ranked as one of the most developed countries in Asia. There has been no visible-from-the-outside public dissent in Brunei, although media there is almost entirely state-owned.
Brunei stats:
Population: 401,890; Malay 66.3 percent, Chinese 11.2 percent, indigenous 3.4 percent, other 19.1 percent; Median age is 28.
Constitution and the Rule of Law: Constitutional sultanate (locally known as Malay Islamic Monarchy); Everyday law based on Indian penal code and on English common law; for Muslims, Islamic sharia law supersedes civil law concerning Muslim marriages and inheritance.
Economic Indicators: Overall GDP is $19.88 billion (world rank is 126); Per capita GDP is $50,300 (world rank is 9); unemployment rate of 3.7 percent (world rank is 32).
Press freedom index world rank: 142
Thanks for reading CBS NEWS.
Create your free account or log in
for more features.