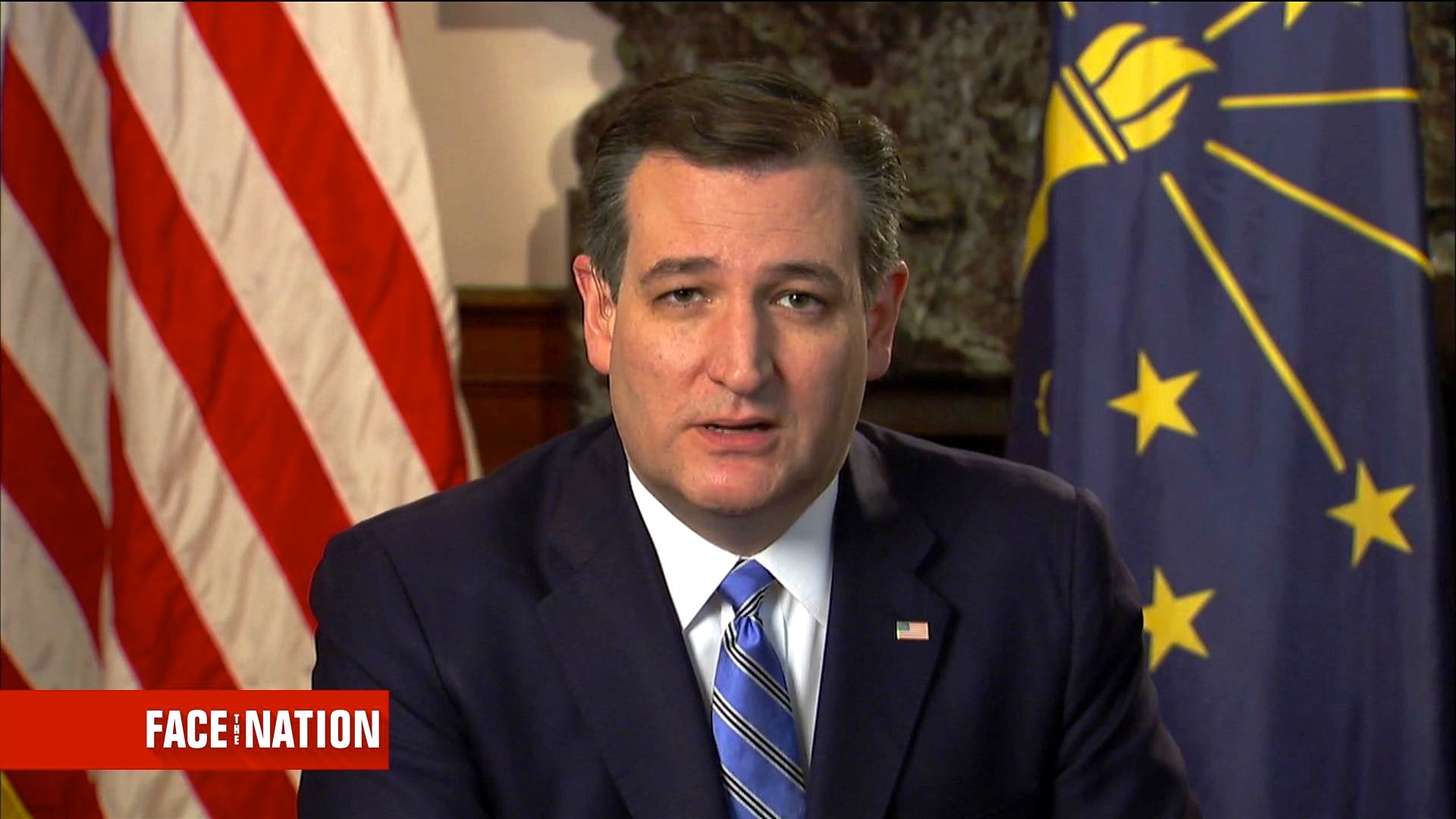 Ted Cruz slams Donald Trump for touting "rapist" Mike Tyson's endorsement
Republican presidential candidate and Texas Sen. Ted Cruz slammed Donald Trump for touting an endorsement from "convicted rapist" Mike Tyson in an interview taped for Sunday's "Face the Nation."
"Contrast the people who are standing with me - Carly Fiorina, Indiana's governor, Mike Pence. On the other side Donald Trump was proudly trumpeting the support of Mike Tyson, a convicted rapist who served three years in prison here in Indiana for rape," Cruz said in the interview Friday.
Tyson, the infamous former boxing champion, endorsed Trump last October, and the GOP frontrunner bragged about it during an appearance in Indiana this week. "You know, all the tough guys endorse me," he said. "I like that."
"Donald Trump says, 'Well, Tyson is a tough guy,'" Cruz told "Face the Nation" host John Dickerson. "You know what, John? I don't think rapists are tough guys. I think rapists are weak, they're bullies and they're cowards. And Donald may be really proud of his support from a convicted rapist. I'm proud of the support of Carly Fiorina and Governor Mike Pence."
Cruz continued, "Republicans [in] this country are coming together, saying, 'We don't need a bully. We don't need someone who yells and screams and insults. We need someone who understands how to bring jobs back to this country. How to defend the Constitution and Bill of Rights. And how to keep America safe from our enemies, especially radical Islamic terrorism.'"
For more of our interview with Cruz, tune into "Face the Nation" tomorrow. Check your local listings for airtimes.
Thanks for reading CBS NEWS.
Create your free account or log in
for more features.