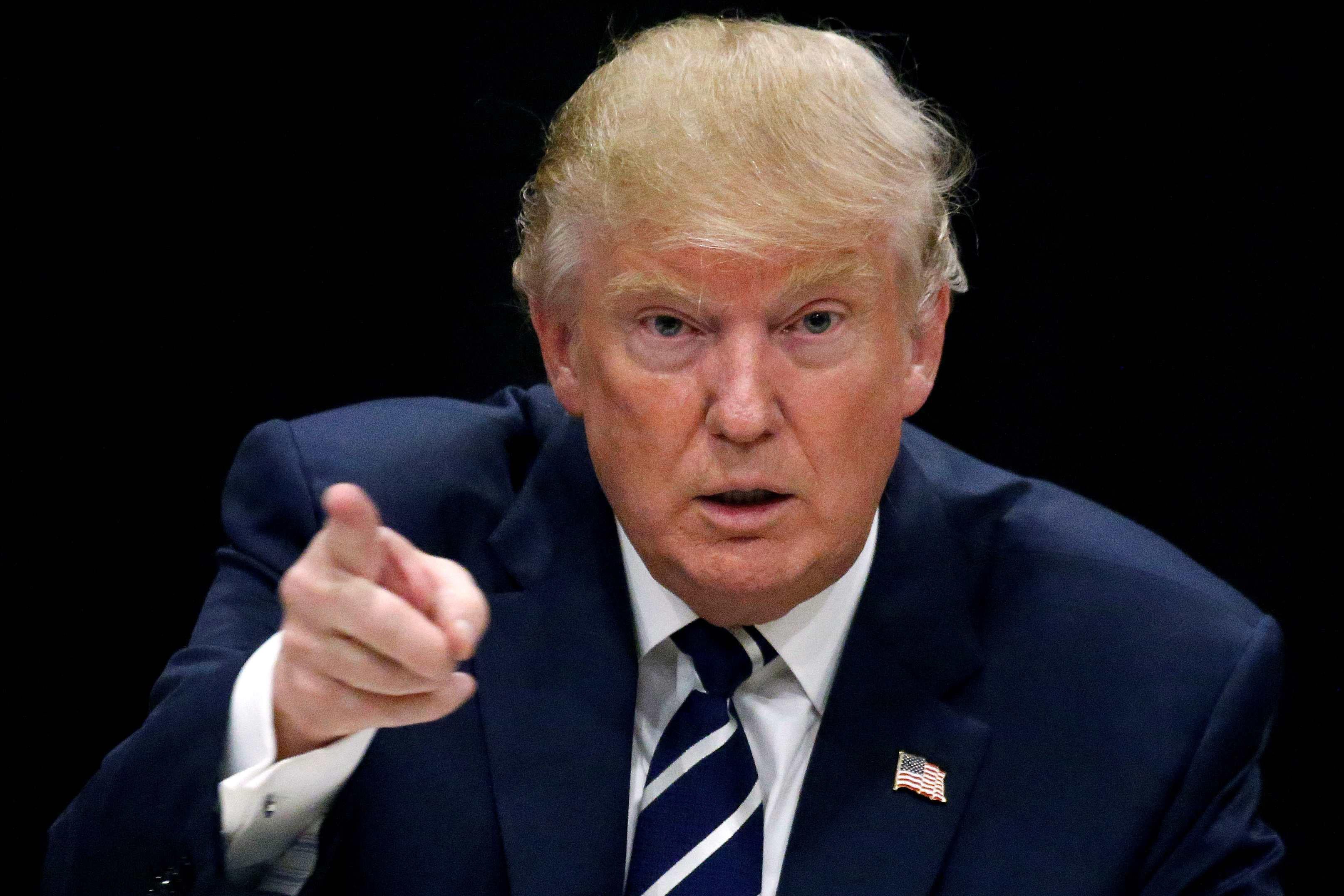 Donald Trump demands apology from "very rude" "Hamilton" cast
President-elect Donald Trump is demanding an apology from the "very rude" cast of "Hamilton," the hit Broadway musical, after Vice President-elect Mike Pence was addressed directly by the performers following a Friday night show.
Mr. Trump sent tweets Saturday morning saying the vice president-elect was "harassed" when he attended the musical:
The president-elect tweeted at 7:30 p.m. again that the cast was "very rude" to a great future VP," and that the cast "couldn't even memorize lines." In an unusual move, this tweet was quickly deleted.
Mr. Trump continued attacking the cast days later, tweeting early Sunday morning:
But while the vice president-elect received some boos from the audience (others cheered) before the start of the show, the cast itself concluded their performance with a heartfelt plea for the Trump administration to "work on behalf of all of us."
Brandon Victor Dixon, the actor who plays Vice President Aaron Burr, thanked Pence for his attendance and urged the audience to be respectful.
"There's nothing to boo here, ladies and gentlemen, there's nothing to boo here," Dixon said. "We're all here sharing a story of love."
He then delivered this statement on behalf of the show: "We are the diverse America who are alarmed and anxious that your new administration will not protect us," Dixon said. "We truly hope this show has inspired you to uphold our American values and work on behalf of all of us."
According to New York Times theater critic Patrick Healy, the statement was written by the show's creator, Lin-Manuel Miranda.
Watch it in full here:
On Saturday morning, former House Speaker Newt Gingrich, a Trump ally, called the cast arrogant and hostile:
Dixon, part of the multicultural cast telling the story of Founding Father Alexander Hamilton, responded to Mr. Trump's tweets:
Some critics on Twitter also slammed Mr. Trump's demand for an apology, pointing to his tweets as a threat to the First Amendment right to freedom of speech.
Thanks for reading CBS NEWS.
Create your free account or log in
for more features.