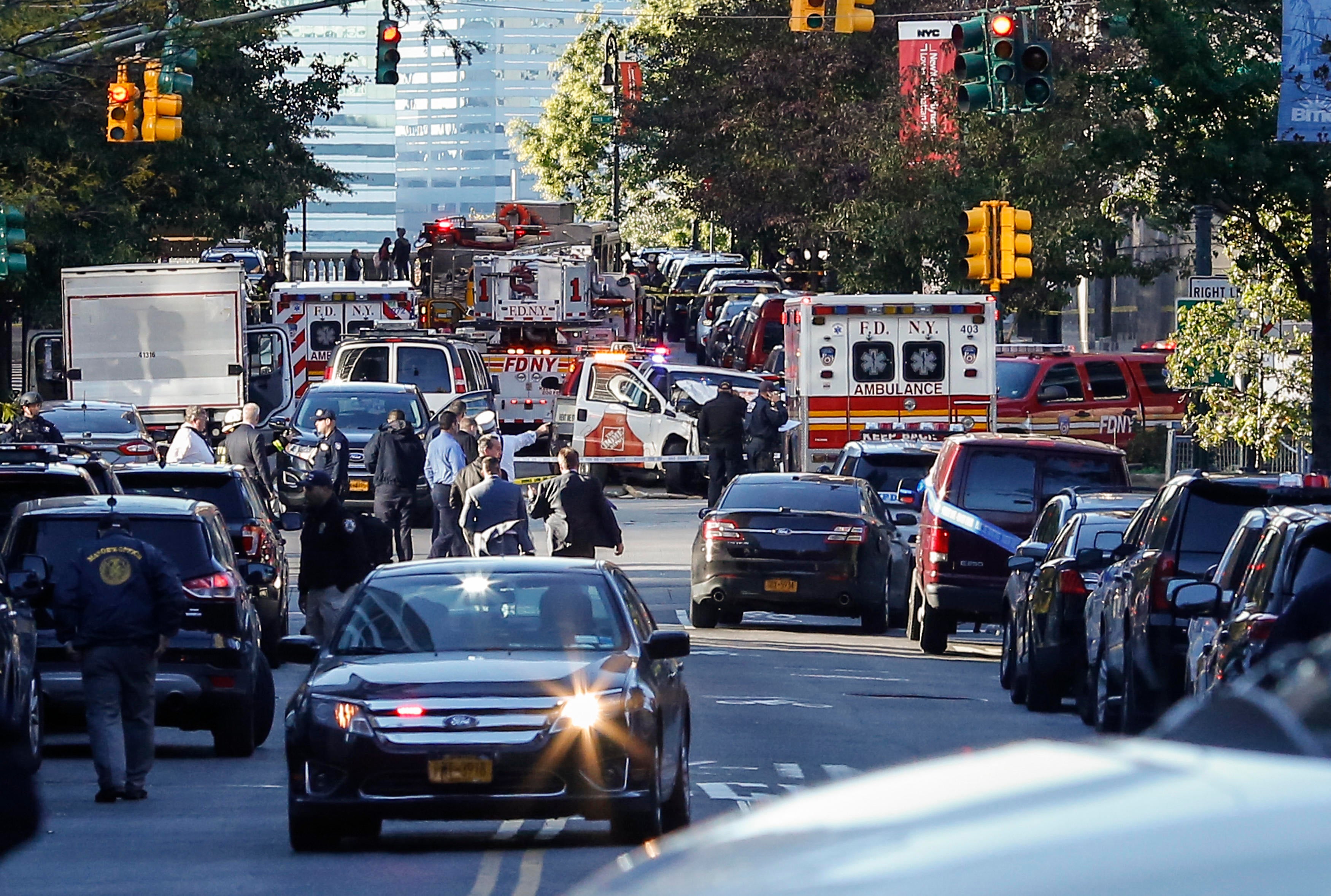 New York attack right out of "ISIS playbook," national security experts say
Tuesday's terror attack in New York City is the latest in a string of deadly truck attacks around the world. The Counter Extremism Project reports there have been at least 34 attacks involving vehicles since 2006; vehicle attacks this year in Barcelona, London, and Stockholm killed at least 29 people.
The suspect in the latest attack, 29-year-old Sayfullo Habibullaevic Saipov, allegedly mowed down pedestrians and bikers on a popular bike path on the west side of lower Manhattan, leaving eight dead and 12 injured. Saipov left a note that referenced ISIS and according to sources told police he is pleased with his actions and is unapologetic for the attack.
Both former deputy CIA director Michael Morell and Fran Townsend, who served as the homeland security adviser to President George W. Bush, told "CBS This Morning" the tactic used in the attack was right out of the "ISIS playbook."
"Several months ago ISIS published in an extremist magazine the following: Get a truck, kill as many pedestrians as you possibly can. When you can't kill any more pedestrians, get out and either with a knife or gun, kill more and then let people know either through a note or through the words you say that you're doing this on behalf of ISIS," Morell said.
A 2010 issue of Al-Qaeda's "Inspire" magazine shows a photo of a pickup truck with a headline that reads "The Ultimate Mowing Machine."
The suspect in the New York attack, who holds a green card, is a native of Uzbekistan, a country Townsend called a "hotbed of Islamic extremism." Aside from coming up tangentially in another investigation, law enforcement knew little about him prior to the attack, Townsend said.
"Take a van or truck, leave a note behind, get out brandishing a gun or knife. He did this by the book and frankly it's understandable that they're going to look at this immigration status and who else he brought into the country," Townsend said.
Morell also said that we should be "vigilant" about copycat attacks given recent terror attack patterns in Europe.
"So we had the Westminster attack [in London] in March followed by three attacks over the next four weeks. We had the Manchester attack in May followed by three attacks over the next four weeks. I'm not saying that's going to happen here, but we need to be vigilant about that," Morell said.
Morell added that these types of attacks are "virtually impossible" to stop.
"You can't put barriers up everywhere where there are pedestrians. This is virtually impossible to stop which is why the terrorists are so attracted to it," Morell said.
Thanks for reading CBS NEWS.
Create your free account or log in
for more features.