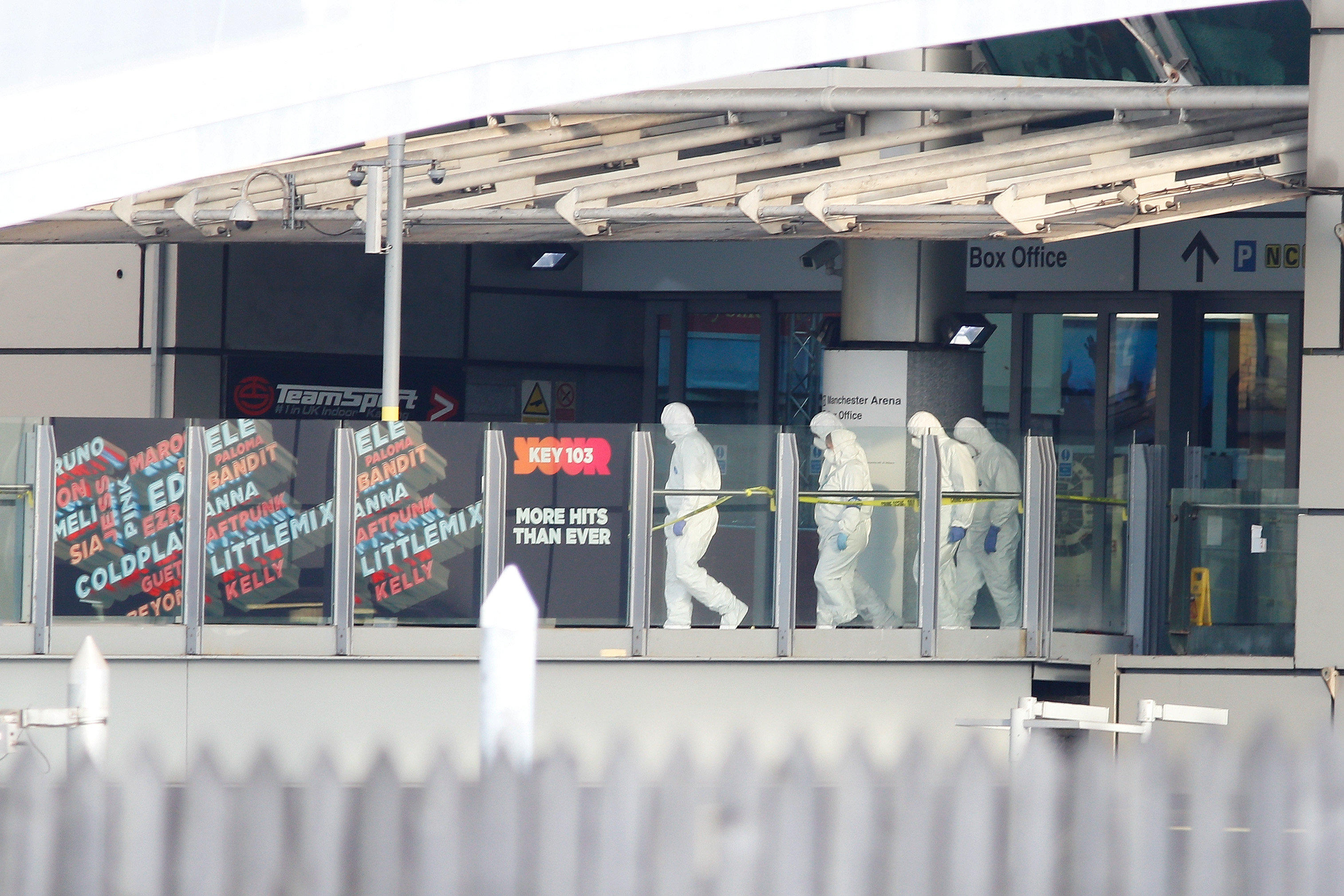 "Sickening" Manchester attack targeted "innocent children"
MANCHESTER, England -- Britain awoke Tuesday in a state of shock, not just for the number of people killed in the suicide bomb attack on an Ariana Grande concert in Manchester the previous night, but for their age.
As CBS News' Mark Phillips reports, it was a concert for young people -- 22 of whom were robbed of the opportunity to grow old.
The first victim was identified Tuesday as 18-year-old high school student Georgina Callander. Her death was confirmed by her school administration.
Officials said one man was arrested in connection to the attack and urged people to avoid central Manchester as operations continued.
The Islamic State of Iraq and Syria (ISIS) issued a claim of responsibility on Tuesday for the attack in a brief, generic statement that did not identify the bomber and appeared to get some of the facts of the attack wrong.
ISIS claimed a "caliphate soldier managed to place a number of devices among a gathering of crusaders in Manchester, and detonated them." Officials say there was only one explosion, and no other devices have been discovered at the arena.
The terror group has, however, repeatedly called for its supporters in the West to attack "soft targets" like sports events and concerts in any way possible. Attacks in Europe and the U.S. have been claimed by individuals who support ISIS and have made contact, but were not directly supported by the terror network.
CBS News sources have confirmed that the attacker was identified as 23-year-old Salman Abedi, who was known to British authorities.
The concert drew a sell-out crowd to Manchester Arena -- about 20,000 people -- and it was just ending.
The last song was over and the young, happy crowd was beginning to file out of the arena. A dash-cam in one of the vehicles in the parking lot caught the massive blast.
There were seconds of silence, and then panic gripped the crowd. The bomber, a man who police say arrived alone, was not inside the arena when he detonated his explosives. He arrived on the local rail system and approached one of the main exits as the audience made their way out.
Kids and teenagers were everywhere, meeting parents and making their way out of the building.
Speaking Tuesday morning in London, British Prime Minister Theresa May called it a "callous terrorist attack; an attack that targeted some of the youngest people in our society with cold calculation."
She said the bombing stood out even among other attacks for the culprit's, "appalling, sickening callousness, deliberately targeting innocent children."
Witnesses painted a terrifying picture of a fun night out, turned into chaos and then tragedy.
"We were in the arena and we heard a bang and I just run for me life," concertgoer Charlotte Pinder said.
Another girl said everyone was "really confused. There was a big bang, smell of smoke, everyone was screaming and crying."
Chief Constable Ian Hopkins of the Manchester police called it "the most horrific incident we have ever faced here." He said there were children among the dead, and many more among the injured.
"We believe the attacker was wearing an improvised explosive device which he detonated causing this atrocity," Hopkins said.
The bomb was designed to kill and maim; many of the survivors suffered shrapnel wounds.
There was security at the concert, but the bomber apparently didn't try to get into the venue -- his victims came to him. Prime Minister May said the attacker, who had been identified by police, deliberately chose "his time and place to cause maximum carnage" in the young crowd.
Tuesday morning, concertgoers were still wandering the streets of Manchester, many unable to make sense of what had happened. Police closed streets around the arena, and the Victoria train station, which is near the venue, also remained closed on Tuesday.
"You wouldn't think something like that would happen to you. And then when it happens to you, it's just so unreal," one young concertgoer told CBS News. "It really hits you… crying this morning, still trying to get in contact with everybody that we haven't, it's been awful."
May confirmed that 22 people were killed and 59 others injured, not including the attacker, who also died. Many of the injured were being treated for life-threatening conditions, including children, she said.
The prime minister said the focus for police now was to determine whether the bomber "was acting alone, or was part of a wider group."
Manchester, the largest city in Northern England, remained on edge Tuesday morning as police couldn't say definitively whether the bomber might have surviving accomplices who weren't at the arena.
A shopping mall in the center of the city was evacuated Tuesday morning for a police operation, but there were few details immediately available, and it wasn't clear whether there was a connection to the Monday night attack.
Police sealed entrances to the Arndale Centre shopping mall and closed roads around it, and later confirmed one man had been taken into custody at the mall. They said, however, that the arrest was "not currently believed to connected to last night's attacks."
In a tweet, the Greater Manchester Police said a 23-year-old man was taken into custody in the southern part of the city on Tuesday, and that arrest did appear to be linked to the bombing.
Queen Elizabeth II released a short message, meanwhile, expressing her shock and "deepest sympathy to all who have been affected by this dreadful event and especially to the families and friends of those who have died or were injured."
The Queen praised the emergency services and expressed "admiration for the way the people of Manchester have responded, with humanity and compassion, to this act of barbarity."
Thanks for reading CBS NEWS.
Create your free account or log in
for more features.