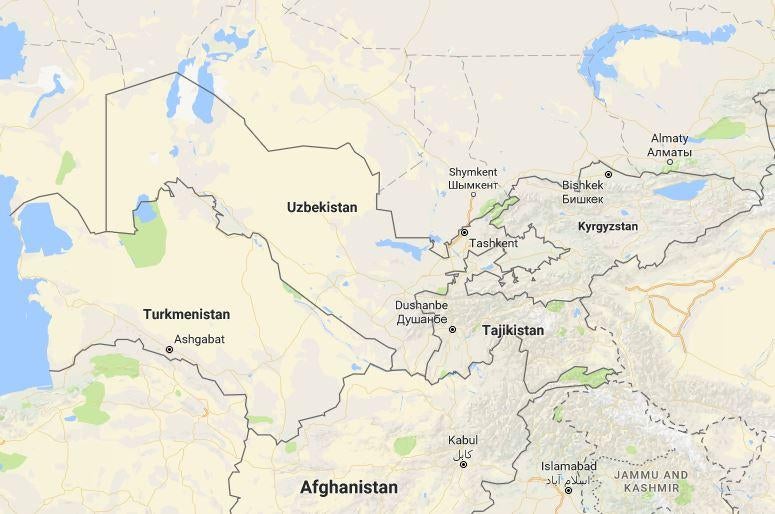 Accused NYC attacker is 4th terror suspect with Uzbekistan links in 2017
The president of Uzbekistan on Wednesday offered his country's assistance in investigating the deadly terror attack in the lower Manhattan area of New York City. The suspect in the attack was identified as an Uzbek national, Sayfullo Habibullaevic Saipov.
Uzbek President Shavkat Mirziyoyev expressed his condolences to the families of the victims in what appeared to be the first instance of Uzbekistan officially acknowledging or commenting on a security incident abroad involving one of its citizens, but the country has been linked to at least three other terrorist incidents over the last year.
In April, Uzbek national Rakhmat Akilov drove a truck into pedestrians in Stockholm, Sweden, killing five people.
Earlier that same month, Akbarzhon Jalilov, a Russian citizen who was born in Kyrgyzstan but of Uzbek heritage, blew himself up on a train in St. Petersburg, Russia, killing 15 people along with himself.
And, in the early hours of New Year's Day, another Uzbek national, Abdulkadir Masharipov, attacked a party at a nightclub in Istanbul, Turkey, killing 39 revelers.
The Muslim-majority nation of Uzbekistan, which gained independence from the Soviet Union in 1991, is located north of Afghanistan and governed by an authoritarian regime. The harsh conditions there have meant a number of nationals leave, looking for opportunities abroad.
"This relates to terrorism because all of the attacks are outside Uzbekistan," Dr. Joseph Downing, a researcher in migration and security based between the National Center for Scientific Research in Marseilles, France, and the London School School of Economics, told CBS News.
"Around 10 percent of (Uzbekistan's) total labor force is outside the country. If you think about that in more nuanced terms, it's basically young men who have gone to work abroad," he said.
But "the actual number of those radicals (who commit terrorist acts) is really, really small compared to the magnitude of migration," Downing said.
"Also, in the context that it's a highly repressive regime, people with radical leanings have another reason to leave the country other than just poverty," he said.
Propaganda videos released by the Islamic State of Iraq and Syria (ISIS) in both Syria and Iraq regularly show jihadists from Uzbekistan or of Uzbek descent.
The Islamic Movement of Uzbekistan (IMU), an Uzbek jihadi group formed in 1998 with the objective of creating an Islamic state in Uzbekistan, pledged allegiance to ISIS in 2015. Uzbek nationals and ethnic Uzbeks constituted the largest single group of Central Asian jihadists to join ISIS in Syria in 2014, and in 2015, their numbers were estimated to be between 500 and 2,500.
In Syria, the jihadists formed three main factions: Imam Bukhari Jamaat, Katibat al Tawhid wal Jihad, and Katibat Sayfulla (which eventually merged with Jabhat al-Nusra, rather than ISIS.)
The Uzbek government has been a partner with the United States in the war on terror. From 2001 to 2005, the U.S. operated an airbase in the country and continued to use it as a strategic location for bringing goods into Afghanistan after the base closed, Newsweek reports.
Thanks for reading CBS NEWS.
Create your free account or log in
for more features.