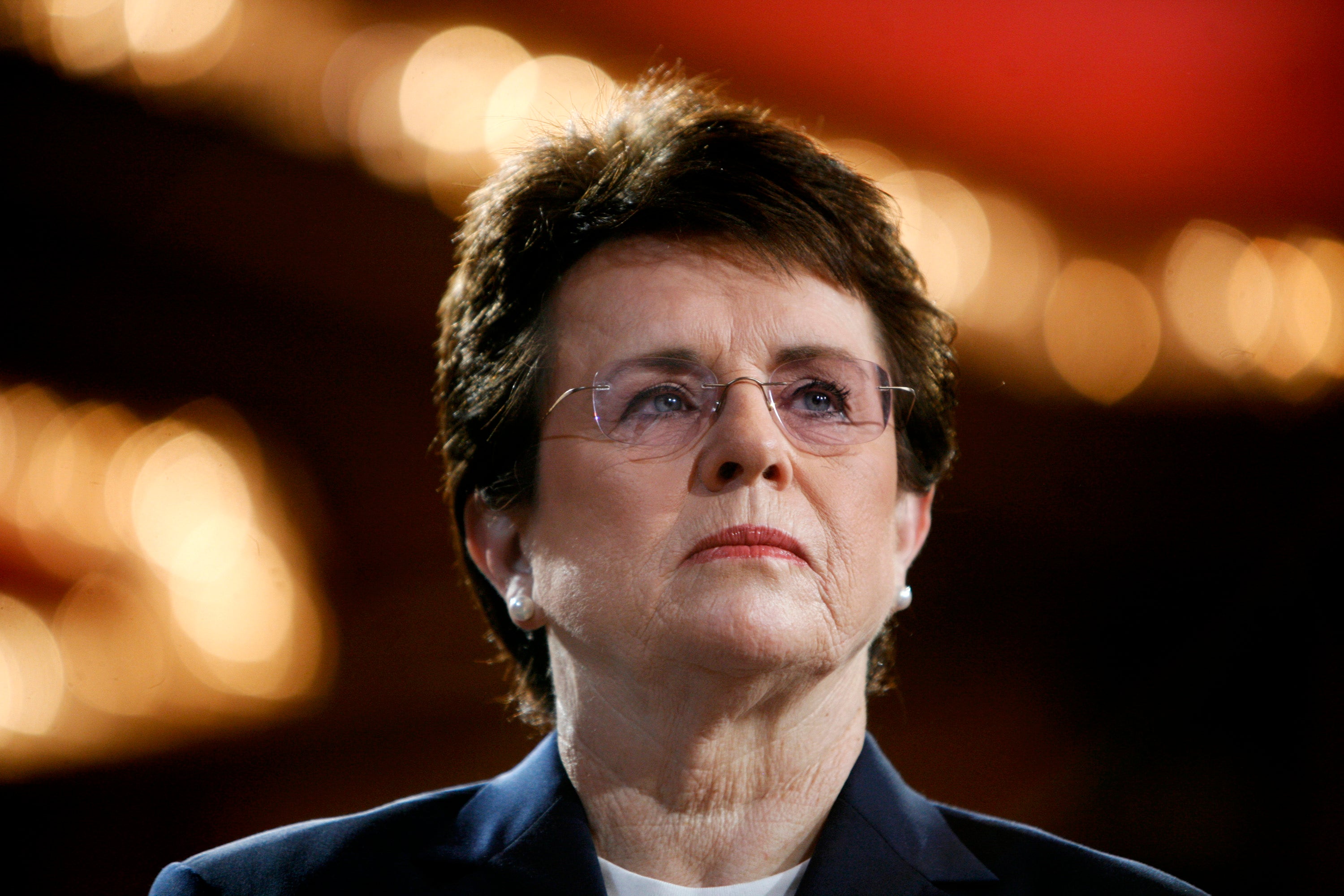 Billie Jean King challenges Olympics media on gay issue
Billie Jean King is as synonymous with social justice as she is sports, so it's no surprise her focus will be on both at the Winter Olympics in Sochi, Russia.
The tennis icon was one of three openly gay athletes chosen by President Obama to help lead the U.S. delegation to the Sochi Games. Although King missed the opening ceremony to be with her ailing mother who died Friday in Arizona, she told CBS News that she hopes Russia's controversial gay rights record stays in the headlines – despite strict rules about athletes' making political statements.

Rule 50 of the Olympic charter states "no kind of demonstration or political, religious or racial propaganda is permitted" at any Olympic venue. But King points out that while athletes may not initiate any kind of statement on hot-button issues like Russia's anti-gay legislation, they are free to answer questions posed by journalists.

"I think it's important that the media is alert to Rule 50 and ask proper questions and maybe this will help move things forward," said King, adding that journalists "need to step up like the old days."

Last June, Russia passed a law banning gay "propaganda" to minors and the much-maligned legislation has cast a shadow over the Games, which begin today. The USOC forbids discrimination on the basis of sexual orientation and King has said she hopes that sexual orientation will be added to the list of protections in the charter of the International Olympic Committee.

King, who won 39 Grand Slam titles in her career, laughs at the notion of being labeled openly gay ("I am openly gay just like people are openly straight," she joked). But given Moscow's stance on gay rights, she said the makeup of the Sochi delegation will send a strong message – figure skater Brian Boitano and hockey player Caitlin Cahow are the other two openly gay athletes.

"I do think it will help the LGBT community in Russia (to know) that they are not alone," she said. "But really it gets down to humankind. … We just happen to be gay. … We need to really shift where it's a non issue. When it's a non issue, it will mean we've arrived. It won't happen in my lifetime but it's definitely a civil rights issue of the 21st century."

The 70-year-old King credits athletes like skier Bode Miller and figure skater Ashley Wagner for being vocal on the topic of gay rights. Miller has called Russia's controversial law "absolutely embarrassing." After arriving in Russia this week, Wagner made a not-so-subtle reference to the law when she joked that Sochi's Olympic color scheme reminded her of the rainbow flag used to symbolize gay pride.

"It doesn't really matter where I am. It's still my opinion," Wagner said. "I just believe in equality for all."

That's a sentiment that resonates with King, who fought hard for gender equality and helped revolutionize women's tennis. In the late 60s, King tried to form a tennis union – for both men and women – but says she was told to "get lost" by the boys. In 1970, she and eight other women decided to go it on their own, and soon women's professional tennis was born. Three years later, King founded the Women's Tennis Association; today women are competing for over $100 million a year.

"We wanted any girl born in the world, if she were good enough, that she would be recognized, that she would have a place to compete and she would have financial security," King said. "So players today on the WTA tour are definitely living our dream and we're thrilled that it's come true."
Thanks for reading CBS NEWS.
Create your free account or log in
for more features.