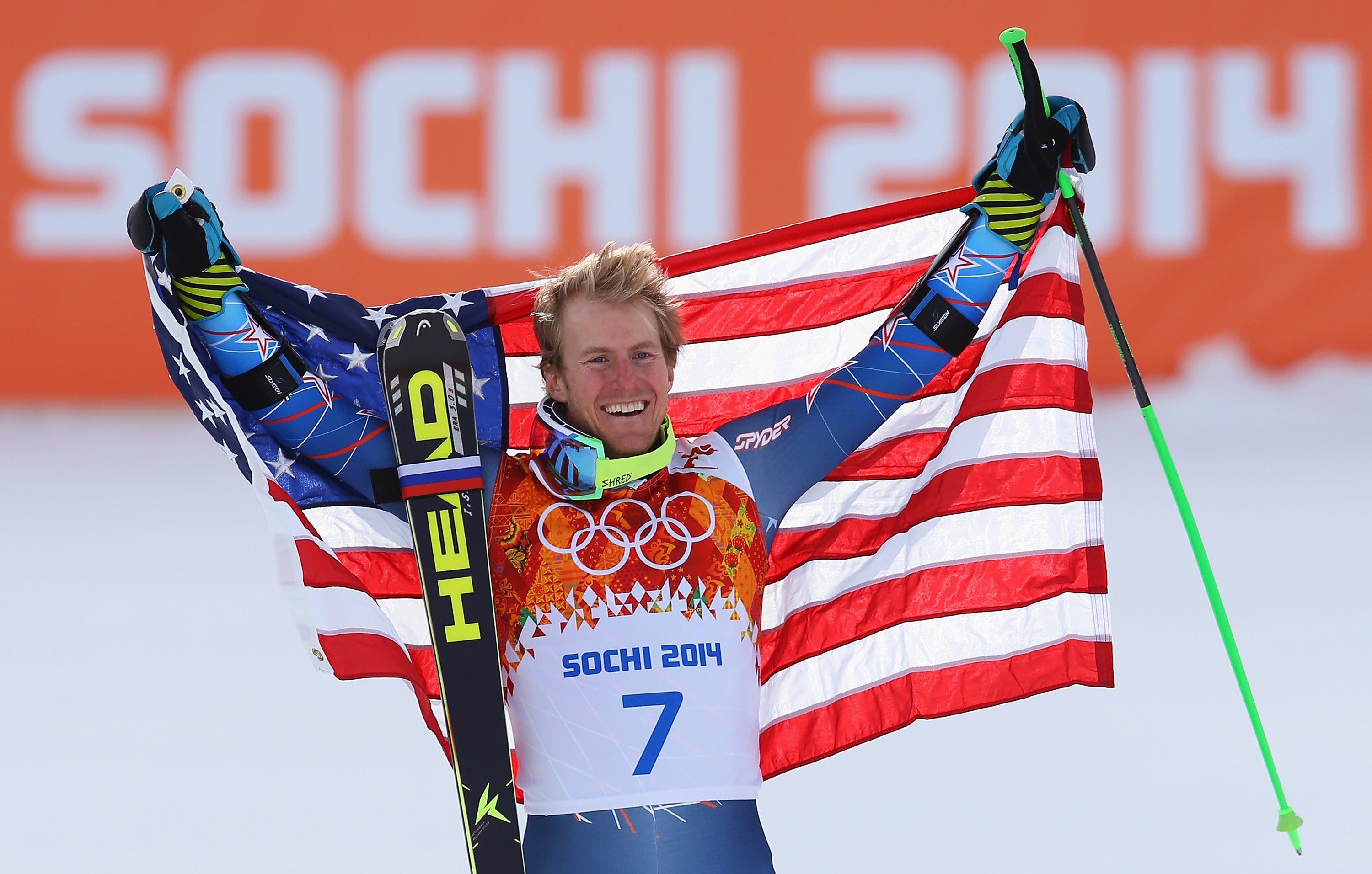 Refusing to be a "one-hit wonder," Ted Ligety builds his ski legacy
NEW YORK -- Ted Ligety says it's hard to pinpoint one turning point in his skiing career but it may have been exactly eight years ago. In February 2006, the unheralded 21-year-old came out of nowhere to win gold in the combined at the Torino Olympics. But rather than bask in the surprise victory, the Park City, Utah native pushed himself harder.
"Once I won the gold medal in 2006, I didn't want to be considered just a one-hit wonder," Ligety told CBS News. "I started really trying to be one of the best guys in the world every single weekend."
After two world championships, four World Cup season titles and a giant slalom gold medal in Sochi last week, Ligety need not worry about that label. Indeed, finding one label for the man nicknamed "Shred" isn't easy. The 29-year-old is equal parts ski technician and businessman, critic and ambassador.

Oh, and he's a world-class athlete. After a disappointing showing at the Vancouver Games, Ligety won the giant slalom at the 2011 and 2013 world championships, and he won nine of 14 GS races in the World Cup over the last two seasons. At the world championships last season, he also won the super-G and super-combined, becoming the first male skier to win three events since 1968. Ligety's victory in Sochi made him the first American man in Olympic history with two Alpine skiing gold medals.

For Ligety, finally winning Olympic gold in the event he has dominated was long-sought vindication.
"To be able to have that kind of race on that big of an occasion under that kind of pressure was a really gratifying feeling and a relief," he said.

But Ligety's prowess on the slopes is matched by his uncompromising push to improve skiing - and often rail against what he perceives as injustices in the sport. For example, last week in Sochi, Ligety was none too pleased when he was among a dozen top racers who skied out of the second run of the men's slalom. He spoke his mind, calling the treacherous and unorthodox course designed by Ante Kostelic "borderline unsportsmanlike."

While Ligety was the most vocal critic, he says he wasn't alone in his opinion. "If you took a poll of the guys sitting in the finish line, you're gonna hear a lot of angry sounds from those guys," he said.

Even the sport's authorities are not immune to Ligety's unfiltered comments. Two years ago, he slammed the International Ski Federation for a rule change that altered the shape of giant slalom skis. He said the sport's governing body enforced the change - which made the skis straighter and longer - without consulting racers and under false pretenses that they were safer, even though there was no supporting data. Ironically, though perhaps not surprisingly, Ligety adapted to the new skis and has seen his margins over competitors widen. But his opinion has not changed.

"It's bad for the development of the sport in the sense that there are 16-year-old kids now that are skiing on the same skis that I have trouble turning on, which is a major issue for the future of the sport," he said.

Ligety takes the future of the sport seriously. When he's not competing, he can be found working with YES, a program that teaches inner-city kids to ski and snowboard in New England. For Ligety, a self-described "independent thinker," it's a chance to show kids valuable lessons in self-reliance and motivation.

"It's great to share that experience with kids that normally wouldn't get to have that opportunity - get the ability to go outside and experience nature but also challenge themselves, and push themselves and scare themselves a little too," Ligety said.

Ligety continues to push himself, in part, by honing his craft and paying attention to the details. Last summer, he brought 70 pairs of skis to New Zealand to test them for his equipment sponsor Head. Ligety, who built his own slalom shin guards as a youngster, says ski suits are custom-tailored to exact body types and tested in wind tunnels - all in a bid to shave off hundredths of a second, which is often the difference between winning and losing.
The Olympic giant slalom champ's next big goal is to win the overall World Cup title - something his teammate Bode Biller has accomplished twice. Ligety says his relationship with Miller has evolved through the years; first he viewed the elder skier as a hero, then a mentor, and now a friendly rival. These days, the teammates are very competitive - on the slopes and the basketball court - but they share skiing insights and push each other to be better. When the 36-year-old Miller won a super-G bronze medal in Sochi, Ligety was not surprised.

"I was super proud of him, to be the oldest male skier to win a medal in Alpine skiing was really neat," he said. "I knew he could do it."

Miller's Olympic career may be over but Ligety says, barring injury, he will definitely by competing at the Winter Games in Korea in 2018. In the meantime, he will be on the World Cup circuit and tending to his company Shred, which makes helmets, goggles and other gear for skiers and snowboarders. Ligety is heavily involved in the design, testing and developing products - a natural endeavor for a hands-on athlete committed to growing the sport he loves.

And while the contours of his GS skis have been altered, don't expect Ligety to alter his outspoken personality.

"I want what's best for the sport and I'm not afraid to voice my opinion when I see there are wrongs so I guess that's kind of why maybe I'm considered an instigator," he said. "I feel like there's a lot of opportunity to show our sport in a much better manner and portray our sport in a better way and make it more popular."
Thanks for reading CBS NEWS.
Create your free account or log in
for more features.