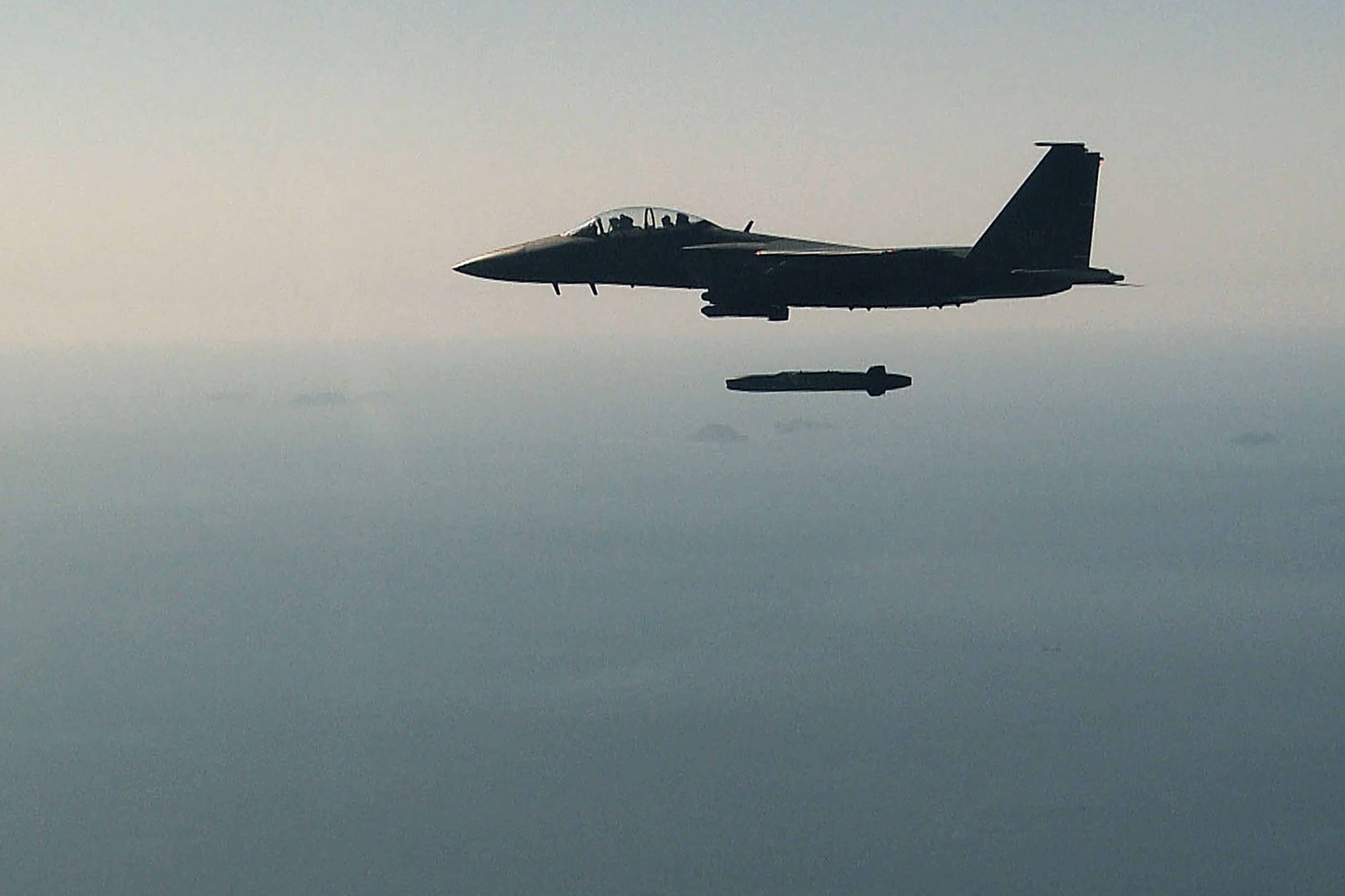 South Korea tests cruise missile, detects radiation from North
SEOUL, South Korea -- South Korea said Wednesday it had conducted its first live-fire drill for an advanced air-launched cruise missile that would strengthen its pre-emptive strike capability against North Korea in the event of crisis.
South Korea's military said the Taurus missile fired from an F-15 fighter jet traveled through obstacles at low altitudes before hitting a target off the country's western coast during drills Tuesday.
The missile, manufactured by Germany's Taurus Systems, has a maximum range of 310 miles and is equipped with stealth characteristics that will allow it to avoid radar detection before hitting North Korean targets, according to Seoul's Defense Ministry.
South Korea has been accelerating efforts to ramp up its military capabilities in the face of a torrent of nuclear weapons tests by North Korea, which on Sept. 3 conducted its sixth and most powerful nuclear test to date.
That test prompted the United Nations Security Council to unanimously approve a new package of economic sanctions earlier this week against Pyongyang. North Korea lashed out against that move on Tuesday, vowing to make the U.S. "pay a due price" for leading the charge to get the new sanctions implemented.
Shortly after the nuke test, Seoul announced it had reached an agreement with Washington to remove the warhead weight limits on South Korean ballistic missiles, which under a bilateral guideline could be built for a maximum range of 497 miles.
A pre-emptive strike against Pyongyang's leadership would be difficult to undertake, but it's widely seen as the most realistic of the limited military options Seoul has to deny a nuclear attack from its rival.
The North said its latest nuclear test was a detonation of a thermonuclear weapon built for its developmental intercontinental ballistic missiles that were flight tested twice in July. The country is also developing solid-fuel missiles that could be fired from land mobile launchers or submarines. It flew a powerful new midrange missile over northern Japan last month while declaring more missile tests targeting the Pacific Ocean.
Meanwhile, South Korea said it found a small amount of radioactivity in air samples collected days after the North's test.
The Nuclear Safety and Security Commission said the discovery of the xenon-133 isotope is linked to the recent test but it couldn't verify exactly what kind of bomb was detonated because several other isotopes that typically accompany a nuclear explosion were not found.
Those isotopes could show if the bomb tested on Sept. 3 was a plutonium or uranium device, according to the South Korean agency. It said it also hasn't found traces of tritium, which accompany a test of a thermonuclear, or hydrogen, bomb.
North Korea is thought to be getting better at concealing its nuclear work, making radioactivity less detectable from a distance.
Thanks for reading CBS NEWS.
Create your free account or log in
for more features.