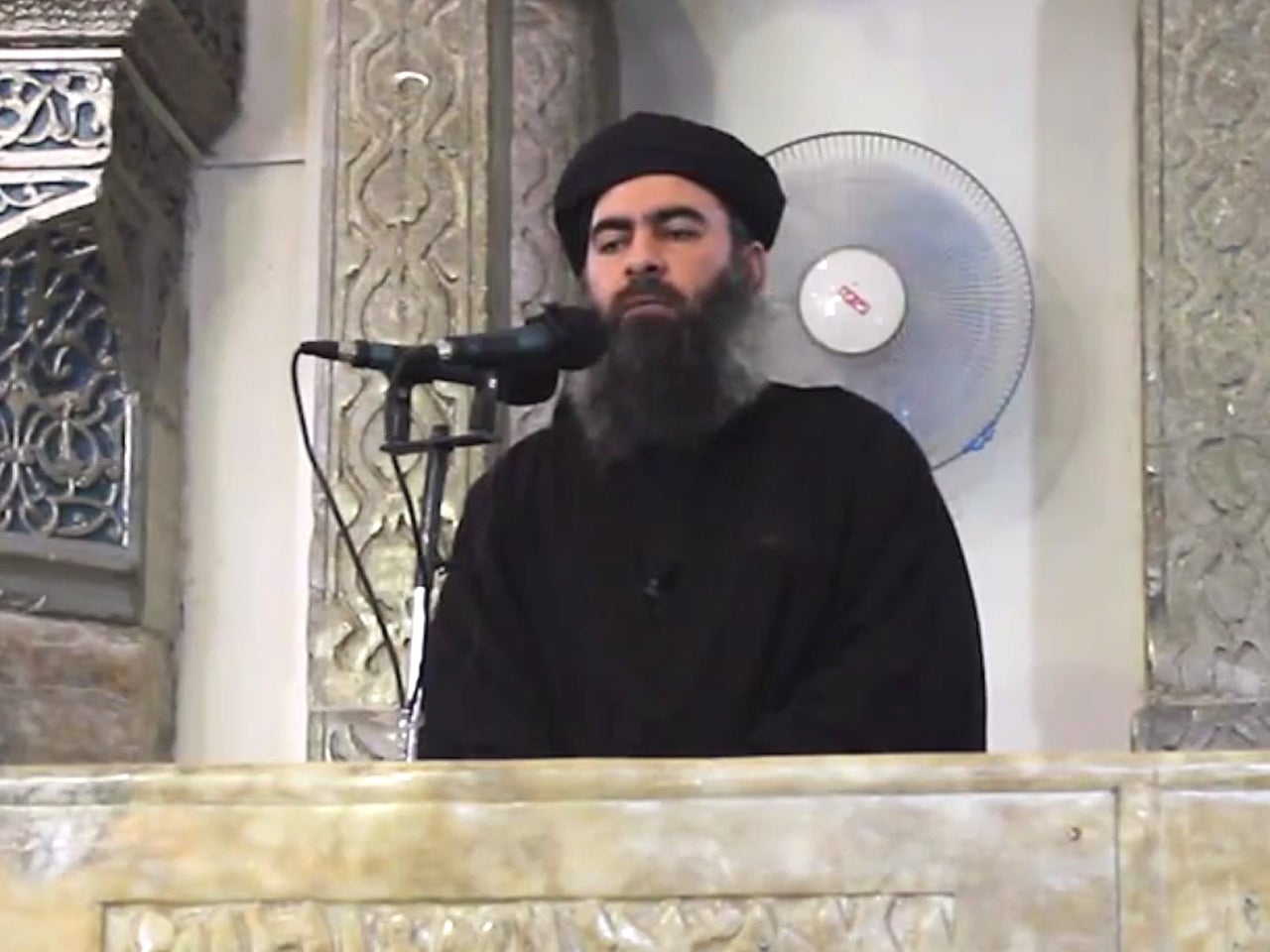 Russia: "High" probability ISIS leader "liquidated" in strike
LONDON -- Russia's Foreign Ministry said there was a "high degree of probability" that ISIS leader Abu Bakr al-Baghdadi was killed in an airstrike at the end of May.
Russia first claimed on June 16 that the leader of the so-called Islamic State (ISIS) was believed to have been killed a strike targeting a meeting of the group's leaders just outside its de facto capital in Raqqa, Syria, but western officials cast doubt on the claim then.
On Thursday, U.S. officials told CBS News they still could not confirm the Russians' claim, "based on what we have." All U.S. government and military officials who spoke to CBS News said they had no reason to believe al-Baghdadi was dead.
The Kremlin's apparent new level of certainty that al-Baghdadi was killed in the strike came from an interview that Deputy Foreign Minister Oleg Syromolotov gave to state news agency RIA Novosti.
"According to the Russian Defense Ministry, it can be said with a high degree of probability that the leader of ISIS, al-Baghdadi, was liquidated as the result of a strike by the Russian military" near the end of May. "This information is now being verified through various channels," Syromolotov said. It wasn't clear whether Syromolotov was alluding to new intelligence, or merely reiterating the Kremlin's earlier suspicions of al-Baghdadi's demise.
Hours earlier, during a daily briefing, a spokeswoman for the Foreign Ministry said she had no new information regarding al-Baghdadi's condition.
One official noted that ISIS was undoubtedly being defeated on the battlefield in both Syria and Iraq, and that other groups and nations were keen to claim some responsibility for that defeat.
CBS News correspondent Margaret Brennan notes that Baghdadi hasn't been heard from since late 2016. The ISIS leader has only appeared once in video, speaking to supporters in an iconic mosque in the heart of Mosul which, coincidentally, was destroyed by ISIS only on Wednesday as Iraqi forces had it surrounded. That appearance came in 2014, as Baghdadi established his self-proclaimed Muslim caliphate.
The last time Baghdadi released an audio message was Nov. 3, 2016, when he released an audio statement urging followers to continue to fight for Mosul.
Thanks for reading CBS NEWS.
Create your free account or log in
for more features.