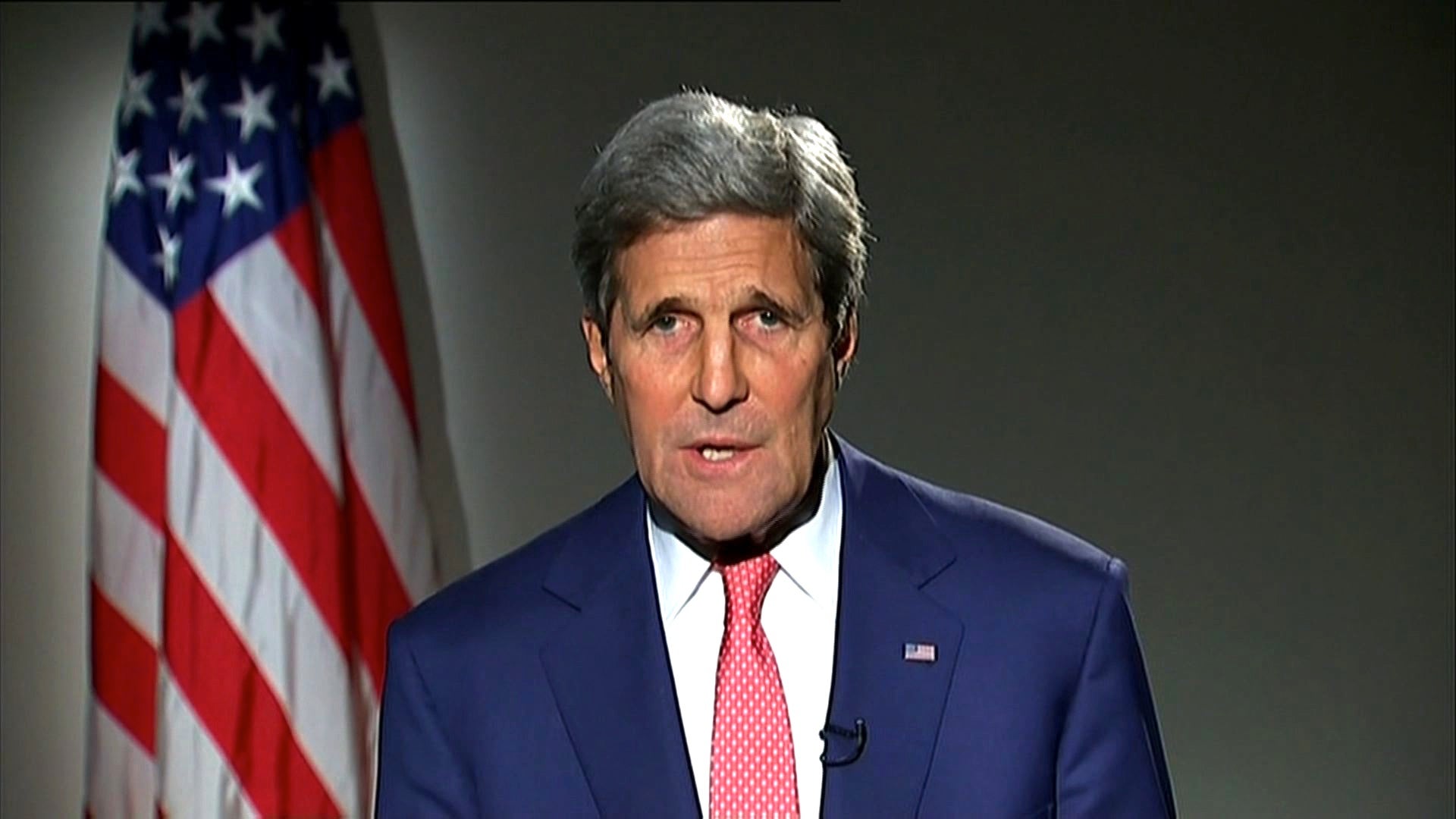 John Kerry: "We are at war" with ISIS
Secretary of State John Kerry backtracked on the language he had used to describe the fight against the Islamic State of Iraq and Syria (ISIS, also known as ISIL), saying in an interview on CBS' "Face the Nation" Sunday that, "we are at war" with the group.
"I think there's frankly a kind of tortured debate going on about terminology," said Kerry, who rejected the word "war" in an interview with CBS News State Department correspondent Margaret Brennan last week and warned that people shouldn't get "war fever."
"In terms of al Qaeda, which we have used the word 'war' with, yeah...we are at war with al Qaeda and it's affiliates. And in the same context if you want to use it, yes, we are at war with ISIL in that sense," Kerry said. "But I think it's waste of time to focus on that. Frankly, lets consider what we have to do to degrade and defeat ISIL."
Kerry has been traveling throughout the Middle East working to build a coalition of nations to fight ISIS in capacities ranging from carrying out airstrikes alongside the U.S. to providing humanitarian aid. International outrage against the group grew again Saturday after they released a video appearing to show the beheading of British aid worker David Haines.
Although Kerry said that some countries have offered to send troops to fight the Islamic militants on the ground in Iraq and Syria, "we are not looking for that at this moment" and is not yet ready to announce which country will take what actions.
Kerry said the Syrian opposition forces will serve as the troops on the ground in the fight.
"The Syrian opposition is on the ground and one of the regrettable things is, it has been fighting ISIL by itself over the course of the last couple of years. And it's one of the reasons that they've had a difficult battle," Kerry said. "Now, with the air support and other efforts from other countries, they will be augmented in their capacity."
The president has requested authorization from Congress to further train and equip the rebels, but will have to wait a few more days for lawmakers to vote on the issue.
But Kerry was confident that every aspect of the plan the president put forward in a speech to the nation last Wednesday night will be carried out by the U.S. and it's allies.
"People should not think about this effort just in terms of strikes. In fact, as some have pointed out, that alone is not going to resolve this challenge," he said.
One thing he rejected was the possibility of coordinating with the Syrian government. The Syrian Foreign Minister has said that his country welcomes U.S. airstrikes and would like to coordinate.
"We're not going to coordinate it with Syria," Kerry said. "We will certainly want to de-conflict and make certain that they're not about to do something that they might regret even more seriously. But we're not going to coordinate, it's not a cooperative effort. We're going to do what they haven't done, what they had plenty of opportunity to do, which is to take on ISIL and to degrade it and eliminate it as a threat."
Thanks for reading CBS NEWS.
Create your free account or log in
for more features.