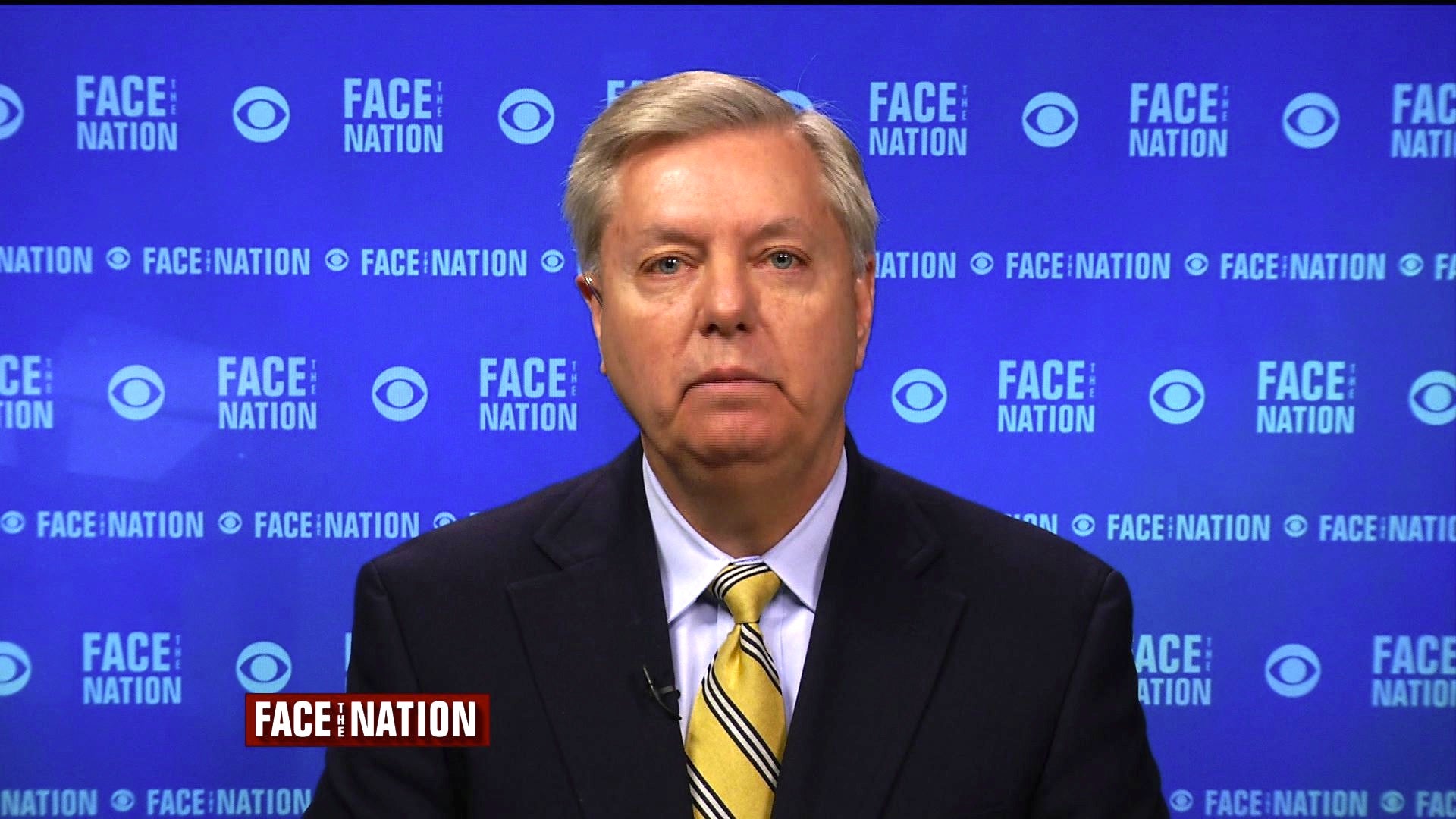 Graham: Anyone but Rand Paul could get better Iran deal
South Carolina Republican Sen. Lindsey Graham said Sunday that nearly anyone, including former Secretary of State Hillary Clinton, could negotiate a better nuclear deal with Iran than the current framework the Obama administration was able to secure.
Anyone, that is, except his fellow Republican, Kentucky Sen. Rand Paul.
"Is there a better deal to be had? I think so. What I would suggest is if you can't get there with this deal is to keep the interim deal in place, allow a new president in 2017, Democrat or Republican, to take a crack at the Iranian nuclear program," Graham said in an interview on CBS' "Face the Nation." "The best deal I think comes with a new president. Hillary Clinton would do better. I think everybody on our side except maybe Rand Paul could do better."
He argued the current framework is "the best deal Barack Obama could get with the Iranians because they don't fear nor do they respect him and our allies in the region don't trust the president."
Graham is among the many Republicans who has said he is exploring a run for president in 2016. Rand Paul is also a likely entrant in the 2016 GOP presidential primary.
The president sought to head off critics in Congress like Graham when he hailed the framework of the deal in a Rose Garden address last week.
"When you hear the inevitable critics of the deal sound off, ask them a simple question: do you really think this verifiable deal, if fully implemented, backed by the world's major powers, is a worse option than another war in the Middle East?" he said.
Graham said he "doesn't buy that for one minute."
"It's the best deal he could get but the question is, is Barack Obama the best person to deal with the Iranians given his miserable foreign policy failure? Does anybody really believe the Iranians will take the billions of dollars that we're about to give them and build hospitals and schools?" he said. "I believe there's a better deal. I don't want a war, but at the end of the day I don't want to give Iran the tools and the capability to continue to destroy the Mideast and one day destroy us by building bigger missiles and until they say they will not destroy the state of Israel, until they stop their provocative behavior, I think we'd be nuts to give them more money and more capability."
He was also critical of the Bush administration, saying it was a "miserable failure" at reigning in Iran's nuclear ambitions. Graham argued that the real success story is congressional sanctions, which brought Iran to the negotiating table.
Like many other lawmakers, both Democrats and Republicans, Graham said Congress should have to approve the deal. He says he is willing to give the administration until June to write the final agreement, but after that, "I insist that Congress review the deal, debate and vote on it before the deal becomes final."
In his view, Congress should continue with sanctions that have been in place during the interim deal, but wait to lift any more until there is "the best opportunity to get the best result."
"Require Iran to change its behavior stop destroying the Mideast, stop bringing down governments one after another, stop chanting death to America, death to Israel, then when they change their behavior, allow the new president without the baggage of Barack Obama see if they can negotiate a good deal," Graham said.
Thanks for reading CBS NEWS.
Create your free account or log in
for more features.