Best School Lunch Ideas For Kids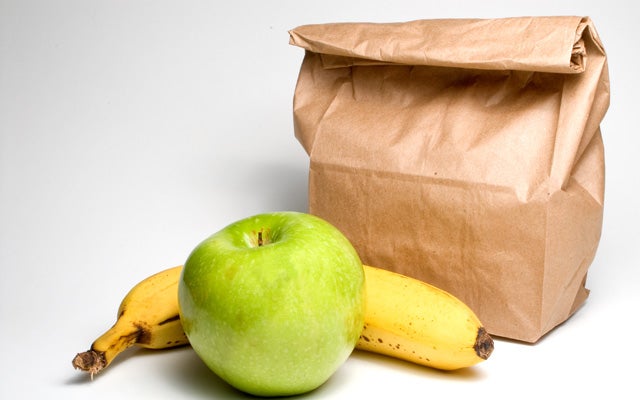 Feeding kids can be a huge challenge for busy parents and in a city where there are numerous options and plenty of convenience, many parents find it daunting to keep meals fresh and exciting. Have you ever checked your kid's backpack after school only to find that they didn't eat most of their lunch? Does your kid want to make a beeline for the pizzeria at dismissal? If so, CBS New York has consulted with nutritionist Latham Thomas to help make sure that your child is eating the best lunch.
By Kimberly Coleman
A graduate of Columbia University & The Institute for Integrative Nutrition, Latham Thomas is the founder of Tender Shoots Wellness (http://www.tendershootswellness.com), a boutique holistic lifestyle practice that serves women during the childbearing years, offering culinary services, nutritional counseling, yoga, and birth doula services. Below are some of Latham's school lunch ideas:
1. Involve your kids with Shopping: On the weekends, take trips to your local farmer's markets where you can find local produce and learn about where your food comes from. At the greenmarket, kids interface with producers, growers, and get to taste amazing seasonal produce, fresh breads, and cheeses. You can delegate some tasks for your child at the market and make eating a delightful and entertaining journey from greenmarket to lunchbox. You can find NYC area greenmarkets at http://www.grownyc.org/greenmarket.
2. Prep Ahead: Rather than drive yourself crazy trying to put lunch together in the morning before drop off, plan ahead and prep all of your veggies at the beginning of the week. You can then store them in shallow water in the fridge so that they remain firm. Make sandwiches on the spot with some of your sliced cucumbers, tomatoes, and lather on some hummus for both sides of the bread for a great lunch.
3. Power pack lunches with Smoothies: Smoothies can be a great way for your kids to get the iron, protein, calcium and minerals that they need in an efficient way. If you have a blender, stock up on some frozen and fresh fruits; use a base of your choice (almond, soy, milk or apple juice and banana); and then add some hemp or chia seed protein powder to make a nutrient dense smoothie. You can keep it in the fridge or freeze it overnight and pack it into lunch for a slushy healthy addition to your child's meal. You can find healthy protein powder at http://www.navitasnaturals.com.
4. Try Coconut Water: Kids are often too occupied to worry about their water intake and many parents send their kids off to school with a juice box and maybe a bottle of water. If your child is not too fond of water and you want to curb the sugar intake- cut back on juice and try coconut water. Rich in potassium and electrolytes, coconut water is an excellent source of hydration for busy city kids. They are offered in individual containers including smaller ones made just for kids.
5. Purely Elizabeth: Gluten Free Baking: Do you want to spice up the sweet snacks without all the sugar? Try Purely Elizabeth's gluten free, vegan baking mixes made with nutrient rich flours and superfood seeds. This new local company sprouted up to take the guesswork out of healthy baking. Try her cookie and muffin mixes and send your child to school with fresh and guilt-free and tasty treats. Visit their website ((www.purelyelizabeth.com) for fun recipes and to order your baking mix.
6. Whole Foods Market's Lunch Packet: If you are too busy to make lunch, try the new lunch packets from Whole Foods. Changing daily, they come in a variety of themes including PB & J with grapes and cheese slices and a Mediterranean one with tabouleh, falafel, hummus, and dolmas.
7. Westerly Market: Another great go-to place for healthy meals for kids is Westerly Market in Hell's Kitchen/Midtown. With amazing soups and pre-made sandwiches as well as vegetarian and vegan options, you can't go wrong.
8. Laptop Lunches: Encourage more balanced eating and control portions by packing lunch in a Bento box. Their Bento box (found at www.laptoplunches.com) comes with five compartments - including a container to carry dressing or sauce. They come in different colors and make lunchtime fun whether you're five or in fifth grade.
Kimberly Coleman is a blogger with Mom in the City (www.mominthecity.com). Latham Thomas also has a blog at Tender Shoots Wellness ( www.tendershoots.blogspot.com).
Thanks for reading CBS NEWS.
Create your free account or log in
for more features.