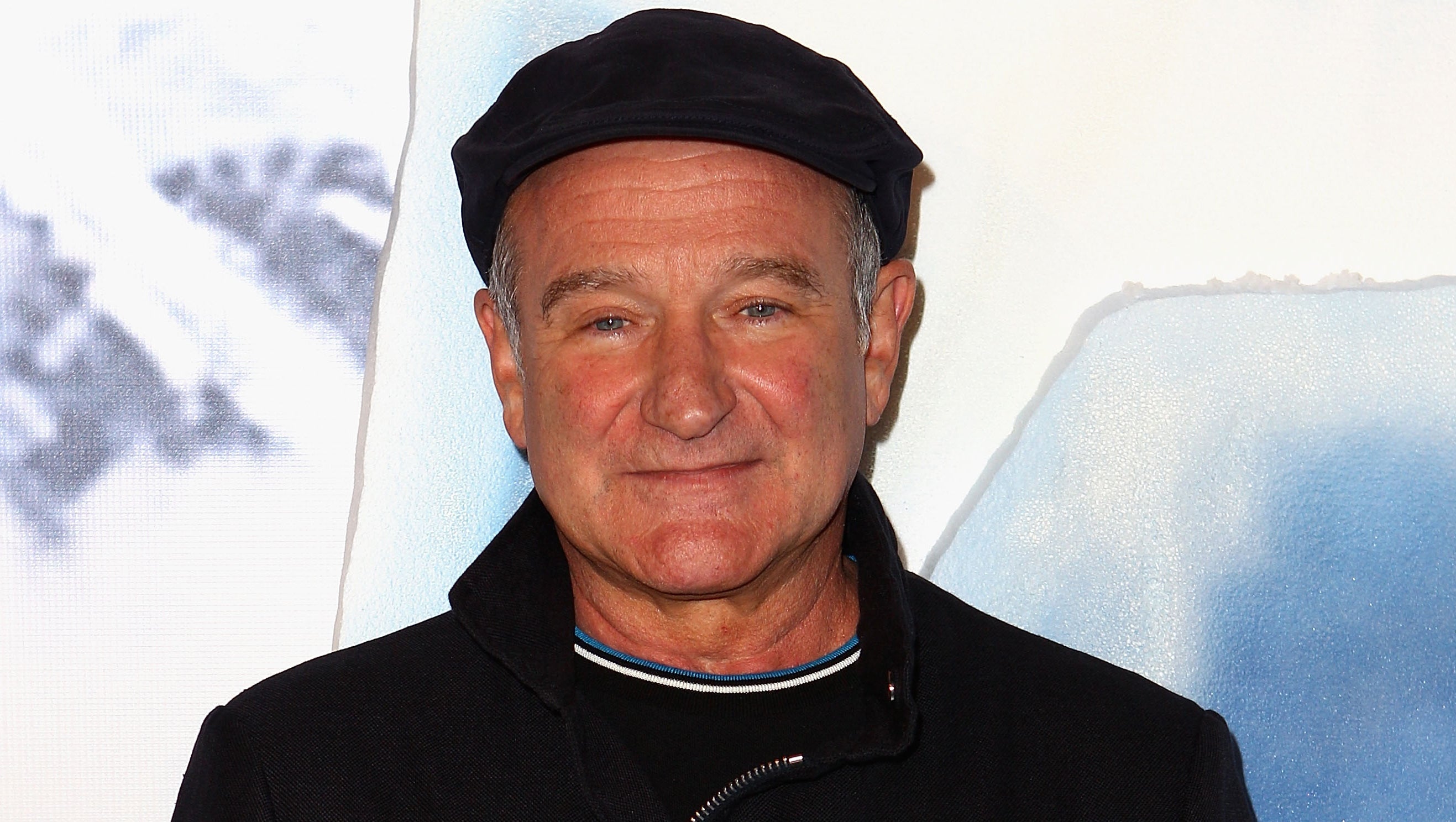 Details of Robin Williams' final hours emerge
Robin Williams committed suicide by hanging himself with a belt Monday at his Tiburon, California home, Lt. Keith Boyd of the Marin County Sheriff's Office said Tuesday during a press conference about the actor's death.
Preliminary findings suggest that Williams' death was caused by suicide due to asphyxia, said Boyd. The actor also had superficial cuts on his wrist and a pocketknife was found nearby.
Williams was last seen at his home at 10 p.m. on Sunday. His wife went to sleep at 10:30 p.m. that night. It's not known what time Williams turned in, but Boyd said Williams retreated to a different room than his wife. His wife left the home in the morning believing Williams was still asleep and returned there after receiving a call about his death.
The comedian's personal assistant became worried on Monday after Williams didn't respond to knocks on the door at around 11:45 a.m. The assistant found Williams in the room, where he was "slightly suspended in a seated position," Boyd said.
The assistant called 911 just before 11:55 a.m., according to authorities.
"The caller was distraught and indicated at that time it was an apparent suicide due to a hanging had taken place and that rigor mortis had set in," Boyd said.
Williams was pronounced dead at age 63 at 12:02 p.m.
Boyd didn't confirm whether Williams left a note.
On Wednesday, the Marin County Sheriff's Office defended its decision to reveal specific details during Tuesday's news conference, noting that the law requires the information be disclosed to the public.
Authorities will continue to investigate his death and said that toxicology test results won't be completed for two to six weeks. Once those are in, another press conference will be held.
Earlier this summer, Williams entered a rehab facility to help him maintain long-term sobriety. Williams battled drug and alcohol addiction in the '70s and early '80s before going sober for some 20 years. He slipped back into using again, entering a substance abuse rehab center to tackle alcoholism in 2006.
The Oscar winner recently sought treatment for depression.
Meanwhile, his longtime publicist is rejecting claims that he had financial troubles before his suicide. Mara Buxbaum told "CBS This Morning" in a statement that those reports "are simply false."
He had been busy in Hollywood as of late, recently starring in the short-lived CBS series "The Crazy Ones," alongside Sarah Michelle Gellar. He had several movies coming up, including "Boulevard" with Bob Odenkirk, a new "Night at the Museum" installment and a "Mrs. Doubtfire" sequel.
Tributes have been pouring in for Williams, the star of such classics as "Mrs. Doubtfire," "Dead Poets Society" and "Good Will Hunting."
Various pop-up memorials have been set up, too, including at the bench from "Good Will Hunting."
Immediately after news broke of Williams' suicide, the phones started ringing at the National Suicide Prevention Lifeline in New York. The past 24hours has seen the second highest volume of calls in the last 12 months, officials there said.
"When there is a public completion of suicide, it spurs people to reach out. Especially if they didn't know where to reach out before, as many people may not," said Lisa Furst, director of policy and education for the lifeline.
Thanks for reading CBS NEWS.
Create your free account or log in
for more features.