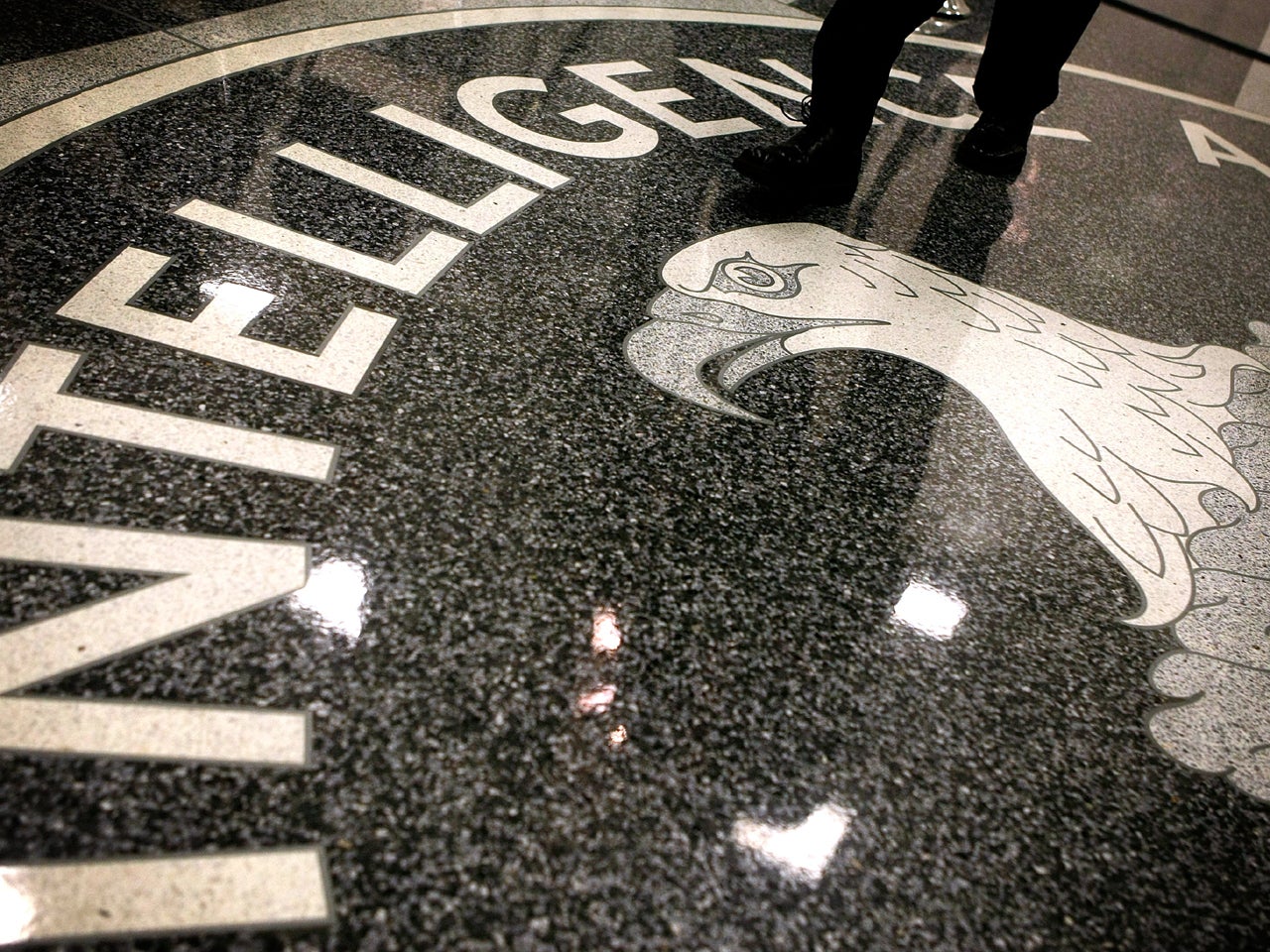 Rise of ISIS poses fresh challenges for U.S. intelligence
The rapid advance of the Islamic State of Iraq and Syria (ISIS) through northern Iraq has raised fresh questions about U.S. intelligence capabilities across the Middle East as troop levels decline and, in some cases, create a vacuum in which jihadist groups can grow.
On the surface, there is a debate about who messed up regarding ISIS' advance - the intelligence community, which was responsible for seeing ISIS' rise, or the policymakers who might have stopped it.
But experts also say the CIA and other officials must adjust to a new world in which the U.S. cannot have intelligence officers embedded with U.S. troops on the front lines.
"The reality is we lost major intelligence and military footprint in 2011 when we withdrew our forces" from Iraq, says CBS News National Security Analyst Juan Zarate. "It doesn't mean we're blind and it doesn't mean we've lost all the relationships in [Iraq], militarily, politically, intelligence, or otherwise but ... I think we have to recognize that there were real consequences to that drawdown. Not having the physical imprint of the U.S. troops and intelligence infrastructure there has in some ways blinded us, and now we're playing catch-up."
There's a conflicting narrative on whether the U.S. intelligence community is responsible for alerting the administration to ISIS' rise in Syria and quick transition to seize territory in northern Iraq. On CBS News' "Face the Nation" Sunday, former Deputy CIA Director Michael Morell, now a CBS News national security analyst, rejected the suggestion.
"I've read several times that this is an intelligence failure. Absolutely not, absolutely not," Morell insisted.
"[ISIS predecessor] al Qaeda in Iraq was essentially defeated when the U.S. military left at the end of 2011, and the intelligence community monitored the growth of al Qaeda post-2011 in great detail with intelligence reporting, with analysis. We made very clear that this group is becoming more and more dangerous."
Current intelligence officials have also defended their work in the region, although one official who spoke with reporters this week said the amount of information coming in had "diminished significantly" following the 2011 withdrawal because "we lost some of the 'boots on the ground' view of what was going on."
The official did say that over the past year, the intelligence community "provided strategic warning of Iraq's deteriorating security situation... and routinely highlighted [ISIS'] growing threat in Iraq, the increasing difficulties Iraq's security forced faced in combating [ISIS] and the political strains that were contributing to Iraq's declining stability."
Pressed on who dropped the ball on acting on those warnings, the official did not cast blame.
House Intelligence Committee Chairman Mike Rogers, R-Mich., has defended the work of intelligence operatives in the region and instead said the rise of ISIS was "a policy failure" because the Obama administration failed to take action against the rise of Sunni militants operating across the border in Syria.
"Our argument at the time was if we don't do something to disrupt their growth in eastern Syria, we are going to be in serious trouble. We watched them grow, then we watched them launch an attack from eastern Syria, a safe haven in to Iraq," he said on "Face the Nation."
"Intelligence was there. We didn't do anything in Syria, we didn't do anything when they took Fallujah, we didn't do anything when they took Mosul, they got into Tikrit, and said, 'Hey, this is a problem.' Well, no kidding."
There is a gray area, however.
Matthew Levitt, the director of the Stein Program on Counterterrorism and Intelligence at The Washington Institute and a former deputy assistant secretary for intelligence and analysis at the Treasury Department, told CBS News it's too early to know whether the intelligence community failed to uncover enough information about ISIS.
"The only thing we know for sure is that something was missed, people were clearly surprised, people were clearly caught off guard," he said, whether that was a matter of insufficient warnings from the intelligence community or sufficient warnings that were ignored by policymakers. But at least part of it, he said, was an issue of policymakers considering Syria and Iraq to be independent issues.
Going forward, however, the U.S. will have to adapt its intelligence work to an environment in which the U.S. does not have broad troop placements in parts of the Middle East. President Obama has ruled out putting boots on the ground in Iraq - although he did send 300 military advisers to assist with intelligence collection - and he plans to withdraw all troops from Afghanistan, another hotbed of extremism, by 2016.
"This is in some ways the worst-case scenario where you have in the heart of the Middle East a terrorist group and movement that has the resources capabilities and intent to not only create a swath of territory that they control but also having regional and global ambitions," Zarate said.
Levitt said the intelligence community will have to rely on more sophisticated signals and surveillance, work more closely with local and regional partners, and once again engage in, "old-school human intelligence."
"We don't need to have troops in every corner of the country, we don't need to have a massive military presence," he said. "We adapted to the wars and to the war footing and created incredibly effective tactical intelligence systems, and we now need to re-adapt without boots on the ground to old school intelligence collection and analysis in a time and a place where we don't have massive boots on the ground. That can be done."
Wayne White, of the Middle East Institute, who served as deputy director of the State Department's Bureau of Intelligence and Research's Office of Analysis for the Near East and South Asia, encouraged an "indirect approach" that involves close U.S. relationships with allies in the region like Saudi Arabia, Qatar, and, most importantly, Jordan, the country that has close ties with the Sunni Muslims in Iraq who are not aligned with ISIS, a Sunni extremist group, but has also been alienated by the Shiite government of Iraqi Prime Minister Nouri al-Maliki.
"Within the key pivot sectors of the Sunni Arab ... the Jordanians are the ones with the contacts," White told CBS News, noting that key Iraqi military personnel who have had to leave during the Maliki era likely went to Jordan. In addition to contacts with Iraqi generals and Sunni tribes across the country, he said, "The Jordanian military have just literally hundreds of linkages into the very areas that ISIS is operating in particularly in areas opposite Jordanian territory."
The Jordanians are likely to be on especially high alert because ISIS may look to expand there after consolidating power in northern Iraq.
White also pointed to Maliki's increasing sectarianism - which degraded the Iraqi army - as part of the reason for weak intelligence in the region in the last few months. U.S. personnel at the Baghdad embassy, he noted, can't go into dangerous areas as much and usually are "walled off" by a security detail if they venture out.
When it comes to protecting the U.S. homeland from a terrorist threat, Levitt said the U.S. is relatively well-protected because of the huge advances since 9/11. But he noted that the intelligence community still has enormous ground to cover in just the Middle East and North Africa, with a list of countries to monitor that includes Libya, Yemen, Egypt, Lebanon, Syria, Iraq, Iran, Pakistan and Afghanistan.
The U.S. spent nearly $72 billion on intelligence in 2013, but may need to devote more resources.
"Given the number of things they're asked to be really on top of at once, it takes a tremendous amount of effort," Levitt said.
Thanks for reading CBS NEWS.
Create your free account or log in
for more features.