Polar vortex returns: Here's where it'll be coldest
Extreme cold is moving across more of the country this week, bringing with it the potential for record lows and dangerous conditions for children, pets and anyone else without adequate protection — all thanks to a weather phenomenon known as the polar vortex.
What is the polar vortex?
This phrase is once again in the headlines, and worth re-defining. The "polar vortex" technically refers to a large area of low pressure and cold air that surrounds both of the Earth's poles, according to the National Weather Service. It's always existed at the poles, but the polar vortex strengthens in particular during the winter and can send cold air southward.
Temperatures dip to dangerous lows when the polar vortex expands, sending thermometers plummeting.
There have been a number of notable cold snaps caused by the polar vortex, including in 1977, 1982, 1985, 1989 and 2014, according to the weather service.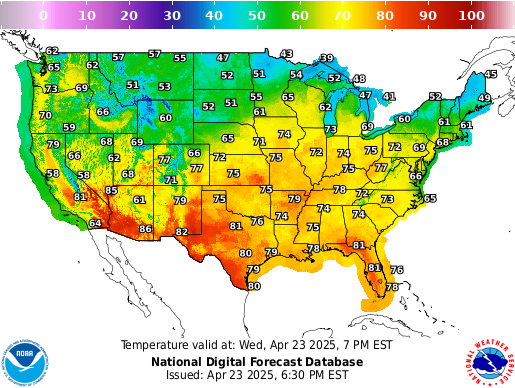 For now, the Midwest is getting hit the hardest
Arctic air from the polar vortex has already brought bitterly cold temperatures to the Northern Plains and Upper Midwest this week, Jamie Yuccas reported for "CBS This Morning" Tuesday.
Temperatures felt like 20 degrees below zero in Bismark, North Dakota, and minus-18 degrees in Minneapolis on Tuesday. Cold temperatures at this level can cause skin to freeze in less than ten minutes, Yuccas reported, raising serious risks of frostbite and hypothermia.
There is little relief in sight. The Northern Plains and Upper Midwest will remain frigid through the end of this week, the National Weather Service said. On Wednesday, the expected highs range from 20 to 30 degrees below average for much of the region.
Beyond the Midwest: Severe cold warnings
Extreme cold will freeze other regions this week, too. The National Weather Service is warning of frigid temperatures in the Mid-Atlantic and Northeast and potentially heavy snow in the Great Lakes region Wednesday and Thursday.
New England in particular should brace for intense cold and wind on Thursday, with the potential for record low temperatures, Eric Fisher, meteorologist at CBS Boston station WBZ reported. Chills originating in the Arctic will bring snow showers and temperatures in the teens and low 20s.
That's about 15 to 20 degrees lower than usual averages for this time of year, Fisher said.
Snow is also expected to accumulate across portions of the Great Basin and the Pacific Northwest this week. Severe rain is possible across much of central and northern California.
Thanks for reading CBS NEWS.
Create your free account or log in
for more features.