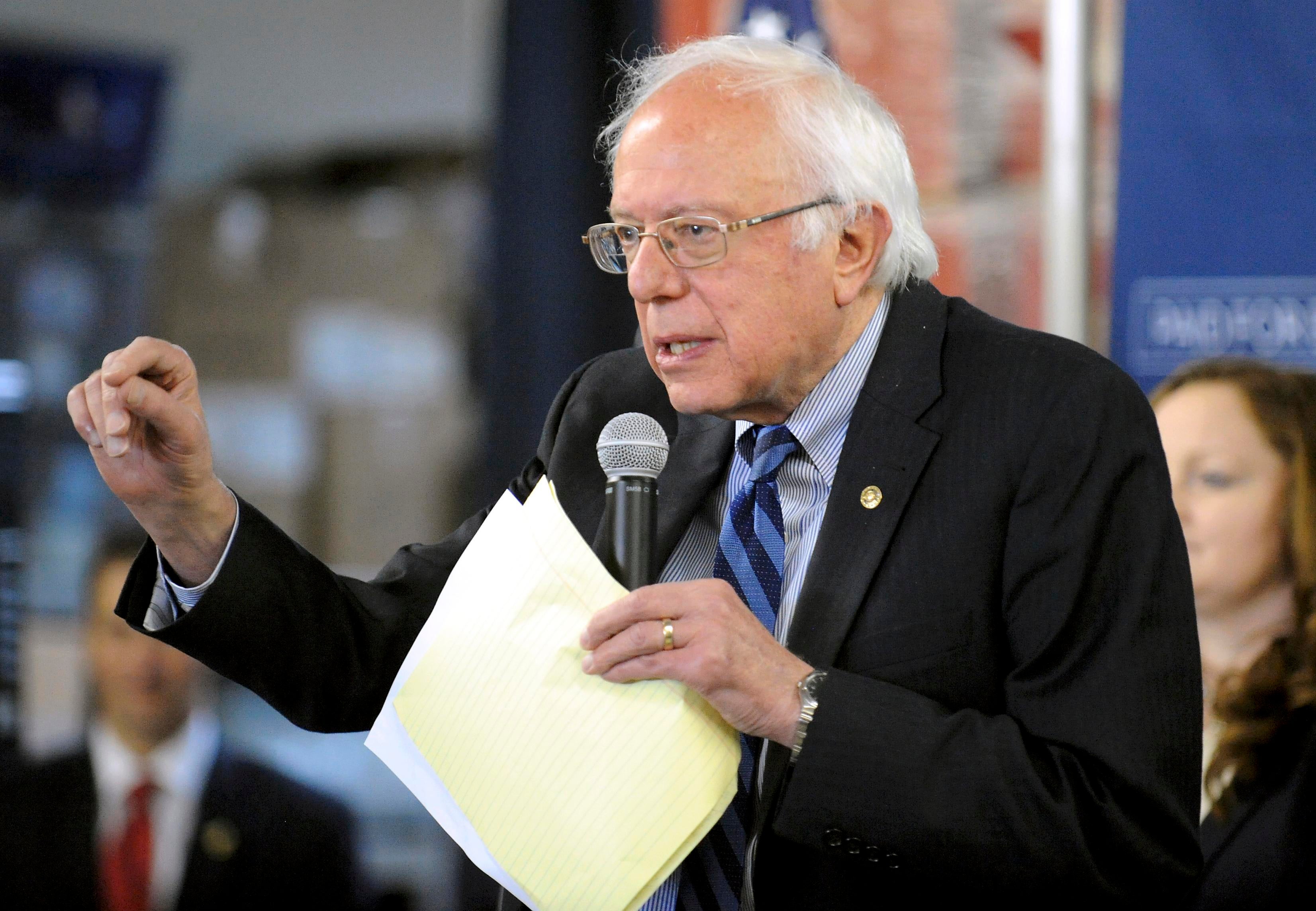 Over four in 10 Sanders voters in West Virginia would vote for Trump
By Melissa Herrmann, Jennifer De Pinto and Ellen Uchimiya
In November, Donald Trump would be the choice of 44 percent of West Virginia Democratic primary voters who supported Bernie Sanders Tuesday, CBS News early exit polling found.
But support for Trump in the general election is largely driven by independents who were allowed to vote in West Virginia's Democratic primary. More than half would back Trump against either Hillary Clinton or Sanders.
Thirty-six percent of the Democratic primary voters are independents, compared to just 18 percent in 2008.
Sanders is currently leading in West Virginia -- he's winning both men and women according to the exit polls, and among independents, he's winning about seven out of 10 voters.
Campaigning in San Francisco Tuesday, Sanders told reporters he's optimistic not only about his prospects in West Virginia, but in the other remaining states voting by June 7.
"There is going to be a primary tonight in West Virginia and then we have eight states following it," Sanders said. "We think we have a good chance to win many of those states. We hope we can win some of them with big majorities."
Sanders is also winning two thirds of the 30 percent of West Virginia primary voters who say someone in their household works in the coal industry.
Clinton has been struggling here -- besides the fact that she's perceived as running as a kind of third-term establishment candidate following the Democratic president, Clinton has also run afoul of West Virginians for a comment she made in March about one of the state's major industries.
"We're going to put a lot of coal miners and coal companies out of business," she said at a town hall in March, referring to the transition to alternative energy. Clinton may have touched a nerve with West Virginians, who didn't need her to tell them that their jobs are disappearing. West Virginia lost 40 percent of its coal jobs from 2011 to 2015, a decline from 24,700 to 14,500, according to the New York Times, citing a report by S&P Global Market Intelligence.
When a former mine foreman who had lost his job confronted Clinton at an event in Williamson, West Virginia, she apologized and called her earlier comments a misstatement.
Still, the delegate math is stark for Sanders. He cannot hit the 2,383 needed to win the nomination on pledged delegates alone in the remaining contests.
Sanders would need a combination of 86 percent of all the remaining pledged delegates plus the support of outstanding superdelegates or switches from Clinton to win.
CBS News estimates that Clinton has 2,227 total delegates, including superdelegates. She now has 93 percent of the delegates needed for the nomination and is 156 delegates away from the magic number of 2,383.
This means she needs to win just 14 percent of all delegates remaining to secure the nomination. She is currently on track to get there by early June.
Trump, the presumed Republican nominee, was called the winner of the GOP West Virginia primary election just after polls closed. Nebraska Republicans also vote Tuesday evening, with their polls closing at 9 p.m. ET.
CBS News' Catherine Cannon contributed to this report.
Thanks for reading CBS NEWS.
Create your free account or log in
for more features.