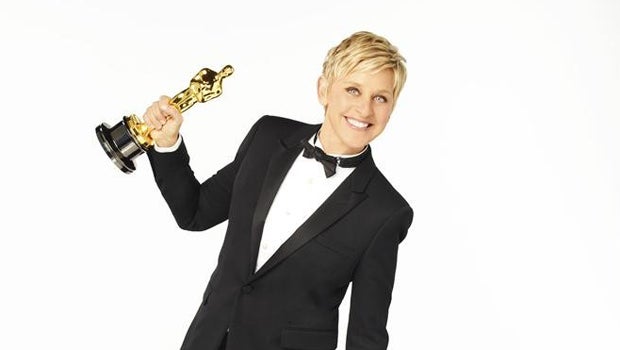 Oscars 2014 preview and predictions
Will it be "12 Years a Slave," "Gravity" or perhaps "American Hustle"? Or is "12 Years a Slave" a slam-dunk for best picture at the 2014 Oscars?
The Oscars race is heating up -- and it truly is a "race" this year for best picture, along with some other key categories. In the end, it's up to the 6,000 or so voters of the academy, many of whom just cast their ballots this past week. Because best picture is the final category announced to be announced, viewers will likely be in suspense up until the very last minute of the telecast.
"I kind of think '12 Years' and 'Gravity' are the lead in that race. To me, 'American Hustle' is a distant third," Tim Gray of Variety told CBS News. "Every year Oscar voters offer a couple of surprises...This year, nobody seems certain. Nobody is like, 'Absolutely, it's going to be this movie.' Last year, as it got closer, you just got the sense there was a momentum towards 'Argo.' So by the time Oscar night came you were pretty sure 'Argo' was going to win."

That doesn't appear to be the case this time around, according to some industry insiders -- at least for the coveted top prize. Harvey Weinstein has called it "the most competitive season I've ever seen." It also could be a historical one -- if "Gravity" wins best picture, it would be the first 3D film to do so.
However, David Rothschild, an economist from Microsoft Research New York City, crunched the numbers and came up with percentages of likely success in each of the categories. In some instances, there are clear favorites. According to his website, Predictwise, "12 Years a Slave" has an 88.1 percent chance of winning, followed by "Gravity" at 10.9 percent and "America Hustle" with 0.8 percent. To tally those numbers Rothschild analyzed the season's previous awards shows, box office receipts, polls, prediction markets, the Hollywood Stock Exchange and user-generated data.
"What we're seeing is that the favorites are becoming increasingly favored as the awards show approaches," Rothschild told CBS News. "There seems to be a general consensus. This is purely data-driven...We're seeing in the top six, top eight categories with 80 and 90 percent [the frontrunner's percentage] on average."
Still, he expects to get at least one of those wrong. Last year, Rothschild predicted 19 of the 24 categories correctly in the 2013 Oscars. He hopes to beat that in 2014.
"The data's extremely confident this year, except for best supporting actress," he said. It's a category that's shaping up to be a tight race between Jennifer Lawrence (41.7 percent) and Lupita Nyong'o (57.5 percent), according to the data. If Lawrence does pick up the honor, at 23 she would be the youngest actor to win two Oscars (she was last year's best actress winner for David O. Russell's "Silver Linings Playbook").
That best supporting actress category really is a wild card. "For supporting actress, Lupita N'yongo ['12 Years a Slave'] is the frontrunner, but I keep saying it could be June Squibb ['Nebraska']," said Gray.
Many viewers will be looking out for Cate Blanchett as the potential best actress winner for her role as a divorced New York socialite in Woody Allen's "Blue Jasmine."
"For actress, I'm 99 percent sure it's Cate Blanchett. It could be Sandra Bullock, but Cate Blanchett has won everything," said Gray. Blanchett already took home the Golden Globe and SAG Award.
Gray says he's also 99 percent certain Jared Leto will win best supporting actor for portraying Rayon, a transgendered AIDS patient in "Dallas Buyers Club."

Matthew McCounaghey is considered by some to be the best actor frontrunner for his role in "Dallas Buyers Club." But Leonardo DiCaprio also has a solid chance, Gray said. Other say Chiwetel Ejiofor of "12 Years a Slave" could hear his name called on Sunday.
The best director category, according to Rothschild's data, is likely to go to Alfonso Cuaron, director of "Gravity." If he does win, he will be the first Latin director to ever win in the category. And Steve McQueen could be the first black director to win if he walks away with an Oscar for "12 Years a Slave."
In total, "Gravity," about an astronaut stranded in outer space, and "American Hustle," the '70-era film centered on con artists, lead the race, with 10 nominations each. "Gravity" could swoop up a few trophies in the technical categories, including visual effects and sound.
In between all of the actually awards will be several musical performances by this year's best original song nominees, including U2, Pharrell Williams, Idina Menzel and Karen O. Bette Midler will take the Oscars stage for the first time, and Pink is also scheduled to perform.
Ellen DeGeneres will be on hand to host the event, seven years after making her Oscars debut. She told the Associated Press that she will be "dancing like crazy," adding "I hope that everyone had fun. I hope that it didn't seem like it's as long as it's going to be. This year it's six hours. Did you know that? Six hours... Here's what I hope: I hope when I say, 'Goodnight,' I hope people go: 'One more hour! One more hour!' And they start chanting and make me stay. That's what I hope."
She'll have a lot of people in the audience to cheer her along. Plenty of A-list presenters will be on hand, including Amy Adams, Kristen Bell, Jessica Biel, Jim Carrey, Glenn Close, Bradley Cooper, Penelope Cruz, Benedict Cumberbatch, Viola Davis, Daniel Day-Lewis, Robert De Niro, Zac Efron, Sally Field, Harrison Ford, Jamie Foxx, Andrew Garfield, Jennifer Garner, Whoopi Goldberg, Joseph Gordon-Levitt, Anne Hathaway, Goldie Hawn, Chris Hemsworth, Kate Hudson, Samuel L. Jackson, Angelina Jolie, Michael B. Jordan, Anna Kendrick, Jennifer Lawrence, Matthew McConaughey, Ewan McGregor, Bill Murray, Kim Novak, Tyler Perry, Brad Pitt, Sidney Poitier, Gabourey Sidibe, Will Smith, Kevin Spacey, Jason Sudeikis, Channing Tatum, Charlize Theron, John Travolta, Christoph Waltz, Kerry Washington, Emma Watson and Naomi Watts.
There will be an "In Memoriam" segment paying tribute to the Hollywood stars who died in the past year, and sources told The Hollywood Reporter that Judy Garland's three children -- Liza Minnelli, Lorna Luft and Joey Luft -- may be at the awards ceremony to help celebrate their mother's classic film, "The Wizard of Oz," which is celebrating its 75th anniversary.
Stars have been prepping all week for Hollywood's biggest night. Sun is expected for Sunday in Los Angeles, but a predicted weekend storm could continue into Oscars night.
After the awards ceremony wraps, the fun will continue at the after-parties, including the star-studded Governors Ball. Roughly 1,500 guests are expected to attend the annual event.
The 86th Academy Awards will take place Sunday starting at 7 p.m. ET on ABC. Stay with us for complete coverage.
Who do you think will win in the major categories? Vote in our polls below:
Thanks for reading CBS NEWS.
Create your free account or log in
for more features.