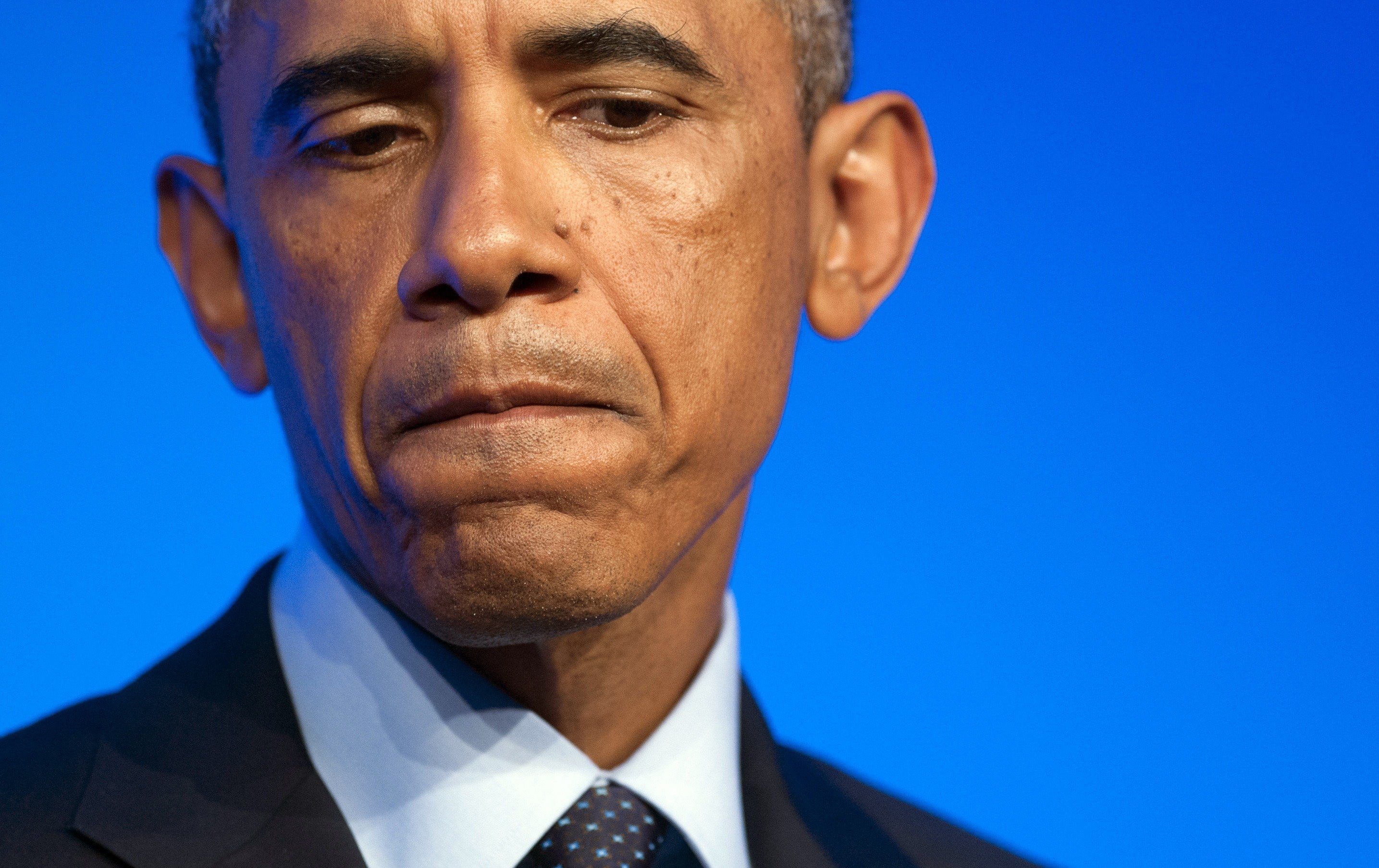 Obama: Golfing after condemning James Foley's execution was a mistake
President Obama conceded on Sunday that he should have anticipated the criticism he received for golfing shortly after condemning the execution of American journalist James Foley at the hands of Islamist militants.
On vacation in Martha's Vineyard last month, the president made a statement on Foley's killing, saying the group responsible, the Islamic State of Iraq and Syria (ISIS), follows a "bankrupt ideology" and has "no place in the 21st century." They were among his strongest remarks to date on ISIS, but moments later, he headed for the golf course.
The move incited critics, who said the quick return to vacation after such a somber announcement was inappropriate. And the president said Sunday that his critics had a point.
"It is always a challenge when you're supposed to be on vacation," he said on NBC's "Meet the Press." "There's no doubt that, after having talked to the families, where it was hard for me to hold back tears listening to the pain that they were going through, after the statement that I made, that you know, I should've anticipated the optics."
"You know, that's part of the job," he added, acknowledging that he's not always adept with the "theater" of the presidency.
"It's not something that always comes naturally to me," he said. "But it matters. And I'm mindful of that."
The president also announced Sunday that he would address the threat posed by ISIS in a speech on Wednesday.
"What I'm going to be asking the American people to understand is, number one, this is a serious threat," the president said in a preview of the address. "Number two, we have the capacity to deal with it."
Thanks for reading CBS NEWS.
Create your free account or log in
for more features.