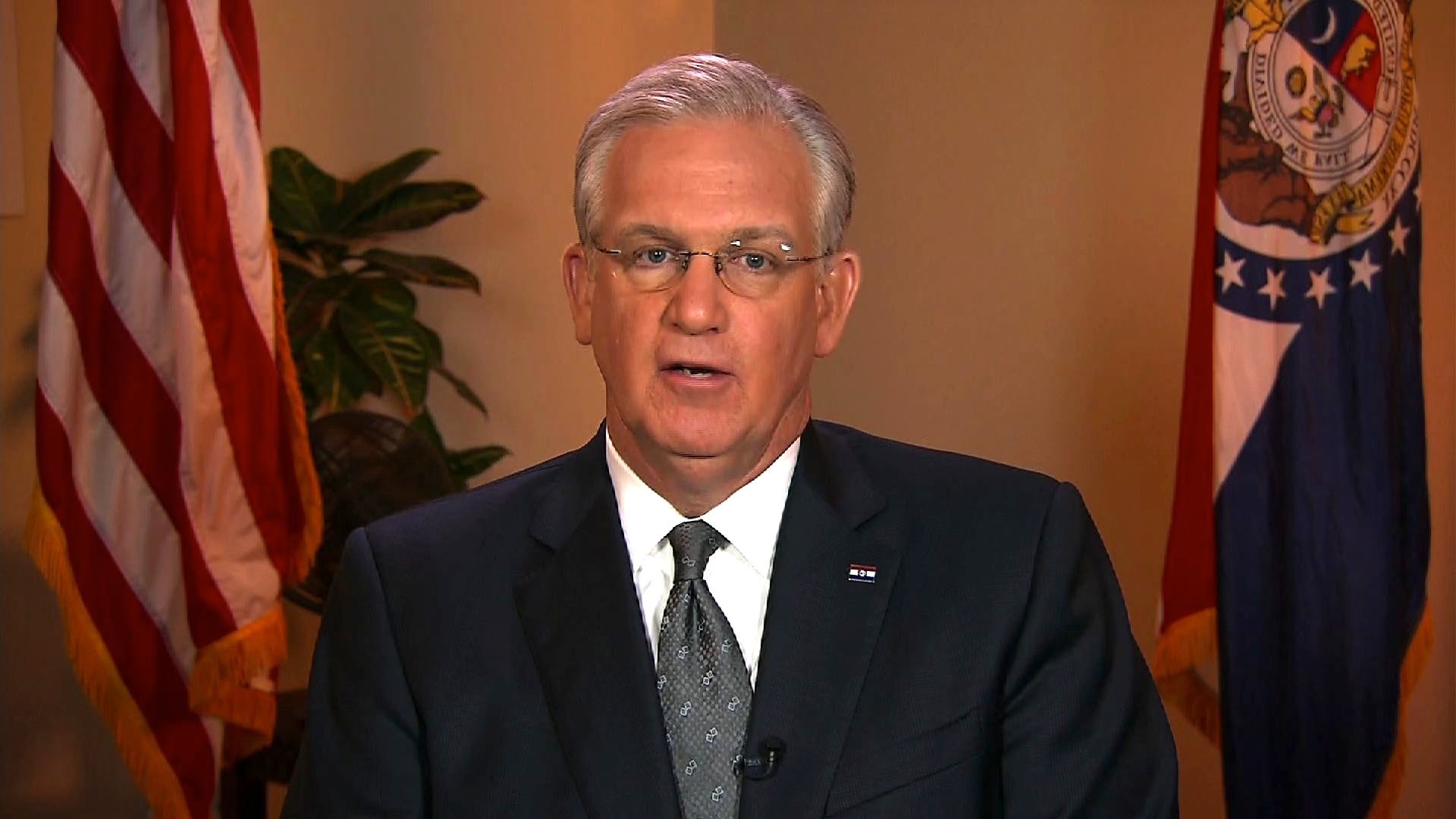 Jay Nixon: Ferguson robbery video had an "incendiary effect"
Missouri Gov. Jay Nixon said Sunday that the Ferguson, Mo., police department's release of a surveillance video showing a man resembling Michael Brown committing a robbery at a convenience store produced a negative reaction in the ongoing unrest over the shooting of the 18-year-old black teenager.
"I think it had an incendiary effect," Nixon said in an interview on CBS' "Face the Nation." "When you release pictures and you clearly are attempting to besmirch a victim of a shooting, shot down in his own street, a young man, and at the same time you're releasing information...to tarnish him, then properly, there was a lot of folks that were concerned about that, and I do think it flamed it back up and has caused us to have to deal with some of that."
Nixon said his office did not know the video was going to be released. CBS News correspondent Bob Orr reported Saturday that federal authorities opposed the release of the video.
The clashes between protesters and police have continued for nearly a week since Brown was shot by Darren Wilson, a white officer, in the mostly-black suburb of St. Louis. Nixon declared a state of emergency and imposed a curfew Saturday that was disrupted early Sunday morning when some people refused to disperse.
The confrontation was ended about an hour after the curfew, and Nixon said, "we feel much better" this morning. He said the protesters who have refused to obey the curfew were not locals.
"The thousands of folks there, certainly there were seven folks detained and had to be arrested, but most of those folks weren't directly from the area. So we're hopeful that we're making progress. I think it's right for people to grieve. I think it's right for people to speak," he said.
Nixon said he is working to balance the frustration of protesters with the need for calm in the area.
"Those are real emotions. People need to grieve and they need to speak, but we also need to keep the rule of law and peace, and I think we need to balance all three of those," he said.
He said the investigations by a local prosecutor and the Justice Department and FBI make it "much more likely that this case gets the attention and the justice it deserves."
Thanks for reading CBS NEWS.
Create your free account or log in
for more features.