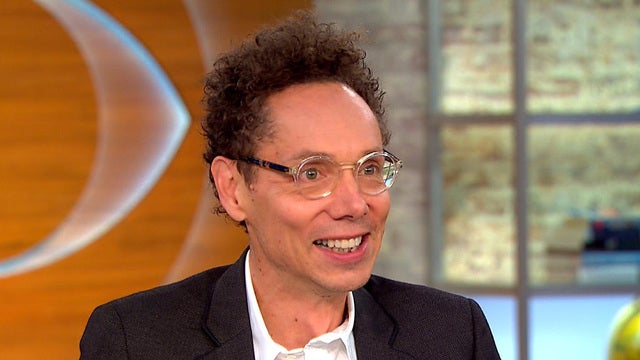 Malcolm Gladwell on America's "contagious" mass shooting problem
The Orlando nightclub massacre may be the deadliest mass shooting in U.S. history, but author Malcolm Gladwell said it cannot be looked at in isolation.
According to the best-selling author, the latest tragedy at the Pulse nightclub that left 49 dead (plus the gunman) and more than 50 wounded is another result of the "contagious" mass shooting epidemic in America.
"You can't understand one shooting in isolation, that they're a part of - I hate to use the word - but almost part of a tradition that develops and grows over time," Gladwell told "CBS This Morning" Wednesday. "This is what happens when you have 20 years of steadily building examples of this kind of behavior."
In a 911 call from the club's bathroom and in a Facebook post, the gunman, Omar Mateen, pledged allegiance to ISIS and ISIS leader Abu Bakr al-Baghdadi. The killer also phoned local Orlando station cable News 13, and told producer Matthew Gentili that he did it for ISIS.
But while many are quick to pin the blame on self-radicalization and extremism for Mateen's actions, Gladwell also pointed to other "homegrown" factors.
"This guy is combing the scripts that come from Islamic fundamentalism and ISIS with the homegrown scripts about expressing this sort of bizarre fantasy. So it's a weird sync of... weird evolution of this particular pathology," Gladwell said.
So far in 2016 alone, there have been over 140 mass shootings. The recent attack in Orlando has reignited the political debate on gun control, but Gladwell said the issue is "a lot more complicated," especially as shooters feed off each other and media.
"I'm going to bet right now, he was obsessed with Columbine," Gladwell said about Mateen.
Gladwell wrote about this in greater depth in the New Yorker Magazine last year. His article included the case of one young man who immersed himself in obscure websites about the Columbine High School shooting, video instructions on building bombs and comparing himself to past shooters.
"So it's very hard for the rest of society to penetrate that world," Gladwell concluded. "I think gun control has a place but let's not kid ourselves that if we passed the strictest gun control in the world, that we would end this particular kind of behavior."
Malcolm Gladwell is best known for his five best-selling books, but he jumps off the page for his new project, into podcasting. His 10-part series is called "Revisionist History," and explores everything - from people to events to pieces of art - that may deserve a second look.
"I retell the story and say you know, you may have remembered this but... let's go back and ask the question, 'Did you remember it correctly? Is the truth a little different? And is there something we can learn about that story today?'" he explained.
The first episode is about an 1870s painting by one of the first prominent female painters in England.
"It's really a story about, what does it mean to be the first woman to penetrate an all-male world," Gladwell said. "It's a story about Hillary Clinton, and that's where I want to lead the listener to."
You can listen to that and more when the 10-week series launches Thursday, June 16th.
Thanks for reading CBS NEWS.
Create your free account or log in
for more features.