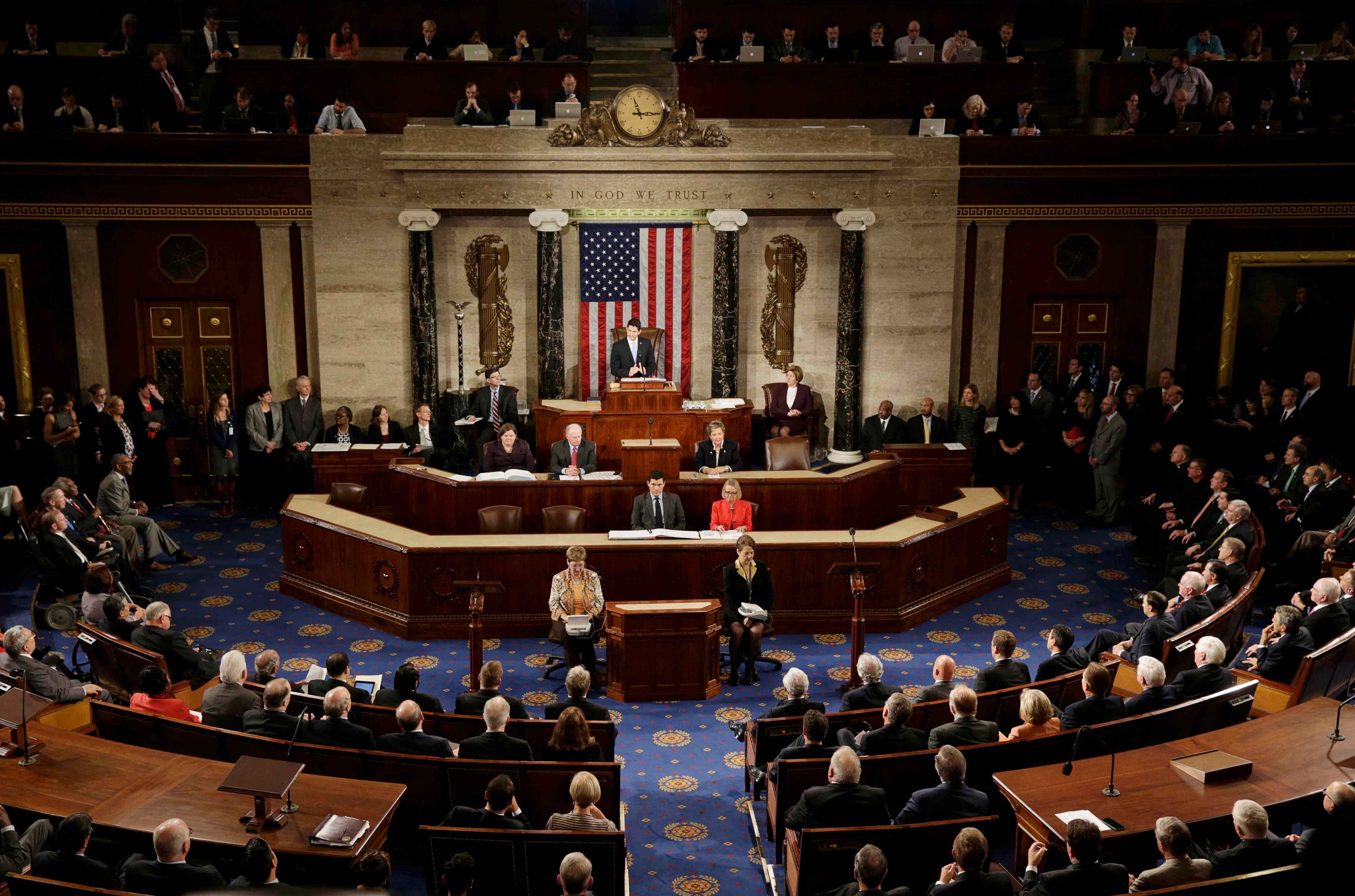 Democrats shout down Paul Ryan after Orlando shooting moment of silence
Shouting erupted Monday evening on the House floor after a moment of silence for the victims of the Orlando massacre as Democrats demanded that the House consider gun control legislation.
After the brief moment of silence that Speaker Paul Ryan, R-Wisconsin, called for, Democrats began shouting from one side of the chamber, interrupting Ryan. Ryan's office only tweeted out a clip of the moment of silence, but not the shouting that followed.
"Where's the bill?" Democrats shouted, referring to gun control legislation.
Amid the shouting, Assistant Democratic Leader Jim Clyburn, D-South Carolina, tried to seek recognition.
"I am really concerned that we have just today had a moment of silence and later this week the 17th...," Clyburn said, as he was interrupted by Ryan who then asked if he was a posing a parliamentary inquiry.
"Yes, Mr. Speaker," Clyburn said. "I am particularly interested about three pieces of legislation that have been filed in response to Charleston."
Clyburn was referring to the anniversary this Saturday of the Charleston shooting massacre that left nine parishioners dead in a South Carolina church last year. One of the bills Democrats want the House to consider would close the "Charleston loophole, which is how the shooter in Charleston obtained a gun. The FBI performs background checks on gun buyers on South Carolina and if the check isn't denied or completed in three days, the gun seller can sell the guy to the prospective buyer. The other pieces of legislation would prevent people who are on the FBI's no-fly list from purchasing guns and one would ban anyone convicted of a hate crime from buying firearms, according to a leadership aide.
Ryan, however, ignored Clyburn and called for the House to continue voting. According to the speaker's office, Clyburn was out of order under House rules and was not making a proper motion or inquiry.
"It's shameful that anyone would try to use a moment of silence honoring victims of a brutal terrorist attack to advance their own political agenda," Ryan spokeswoman AshLee Strong said.
Some Democrats said that they didn't want to participate in the moment of silence at all.
Thanks for reading CBS NEWS.
Create your free account or log in
for more features.