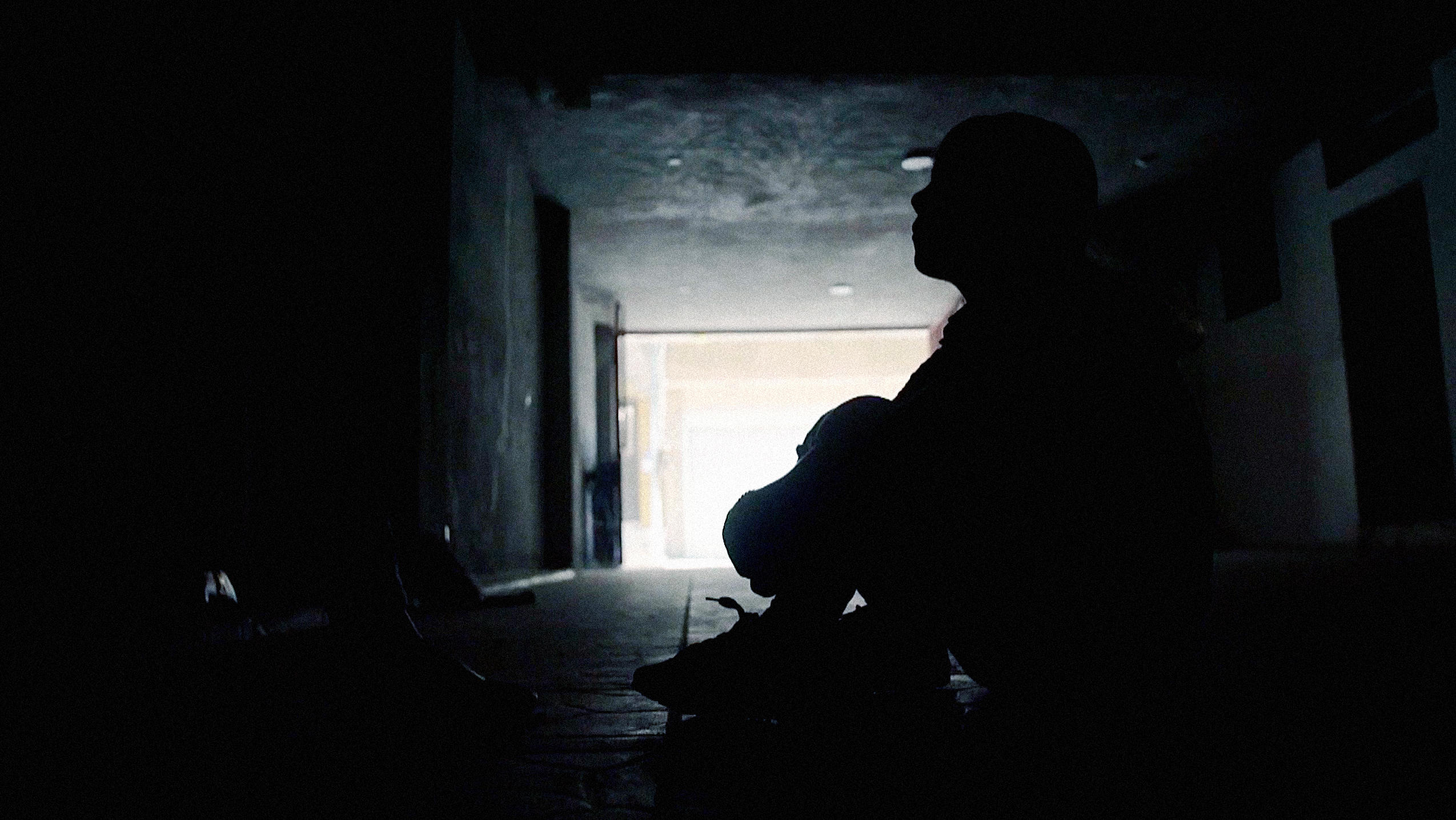 How ISIS-trained child soldiers are a ticking time bomb
"Children of ISIS" was featured in the premiere episode of "CBSN: On Assignment" -- a new primetime documentary series which first aired Monday, July 31 on the CBS Television Network and on CBSN, the network's 24/7 streaming news service.
---
As the war in Mosul comes to an end and ISIS retreats, legions of young victims are being left behind. Without help, they may pose a long-term threat to the security of the region and the world at large.
Children were uniquely victimized by ISIS. First, as bystanders caught in a brutal war, but more shockingly, as soldiers who were recruited, indoctrinated with a deadly ideology, then trained to kill and fight on the battlefield. As they are freed from ISIS, traumatized and untreated, they're now melting back into society -- still heavily influenced by their experience.
Sherri Talabany is one of the loudest voices calling for help. A former U.S. diplomat now living in the northern Iraqi city of Erbil, Talabany is president and founder of SEED, an NGO helping victims of ISIS. She fears that many recent arrivals desperately need help, or risk posing a danger not only to themselves and their families, but to the country and the world.
She observes, "the boys that were in DAESH training camp ... were taught nothing but violence against their own families. Hatred and violence. they've been involved in murder, they've been involved in torture."
Sherri says, "The terrible thing about the experience is, nobody knows what is going to happen next."
Thousands of teens, even kids as young as 6 years old that were caught in the battlefield, are held in jails across Iraq -- suspected of being ISIS fighters. Many former child soldiers have slipped back into their homes undetected. Perhaps the most insidious of all of ISIS' war tactics was implanting a dangerous mentality into ISIS cubs, to help endure their ideology lives on for generations -- effectively planting time bombs throughout the region and the world.
That's what worries Talabany, who is working to ensure those who are coming out of captivity get a healthy transition before they can be reintegrated. Her group, SEED, operates facilities and offers mobile services for traumatized victims of ISIS.
"We're a safe place. We can be trusted and we're there to help," she said.
Sherri Talabany warns that without the proper, comprehensive approach to treating trauma, there is a danger of losing an entire generation. SEED offers psychological help, including case officers who visit patients in IDP (internally displaced people) camps. For the youngest set, simply offering safe places to play -- where kids can be kids -- is most effective.
"What we're learning about this youth is that we need a very long term engagement and it needs to be very consistent, and it needs to be very intensive."
"If we have this whole generation untreated and suffering from these traumatic events ... We're just going to be prone to another wave and cycle of ISIS or Al Qaeda 3.0."
Adiba Qasam witnessed the ISIS threat up first hand. A 23-year-old Yazidi, Qasam narrowly escaped being captured by ISIS -- twice -- and lost countless friends and family when ISIS took large swaths of Iraq.
Though granted asylum abroad, she returned to Iraq to help identify, and help the children of ISIS recover from their trauma. Qasam is deeply troubled by ISIS youth training videos but she's watched them closely to try and understand what she's up against.
"Those kids are victims. They're under their control," she says, watching these children shoot and kill captives.
Islamic State propaganda videos showing the cubs of ISIS are perhaps the most shocking legacies this war will leave. ISIS textbooks reveal their methods to indoctrinate kids as young as five.
Kids learn to tell time by reading clocks attached to timebombs. Arithmetic books teach kids addition and subtraction using pictures of bombs and AK-47s, alongside the traditional bananas and apples -- making weapons of war seem like inane daily objects.
Across Iraq, women and children are resettling in camps, with heart-wrenching stories of lives lost, and childhoods interrupted.
One woman now living outside Dohuk, Iraq recalls her children being much less aggressive before suffering what she describes as mental and psychological torture at the hands of ISIS fighters. She was kidnapped by ISIS along with her boys, then aged 1, 3 and 5. In their three years of captivity, she was violently raped, while the boys were indoctrinated and forced to convert to the group's interpretation of Islam.
She once saw her children practicing beheadings by cutting the heads off dolls. She feared her own children as they'd become attached to their captors and would report back to them that their own mother was trying to escape.
"I spoke to my kids like I was talking to ISIS," she says.
In a nondescript apartment complex nearby is Zikran who, two years ago at age 16, was taken by ISIS and forced into the training camps.
He recalls how eager the kids were to wage jihad. "The teacher would come in the class and ask who would want to go and explode themselves? And those kids would. All them are screaming, 'We want to, we want to.'"
Zikran, after being indoctrinated, believed everything his captors said. He lost friends who became suicide bombers, and concedes that he too would have seen the same fate, had he not been rescued by Yazidis who ferried women and children out of ISIS captivity.
Thanks for reading CBS NEWS.
Create your free account or log in
for more features.