Some South Jersey Residents Could See Snow Wednesday
Follow CBSPHILLY Facebook | Twitter
PHILADELPHIA (CBS) -- As yet another round of below-normal cold settles in across the region, folks down the shore may be dealing with a brush of nuisance snow on Wednesday afternoon.
A system will be forming over the Atlantic and will mostly stay offshore, but a few of the outer rain bands will approach the coast by mid-morning tomorrow. With temperatures hovering near the freezing mark, this may begin as a brief period of rain and snow showers, but if the precipitation intensifies will likely transform into a period of snow into the afternoon. The areas most likely to be impacted will be Atlantic, southern Burlington and northern Cape May counties, but a few flakes and snow showers may progress further inland as well.
Precipitation will be generally light and most likely in the form of snow showers, but a grassy coating to an inch is possible in localized areas along the coast where the snow lasts for an extended period of time. There is a high degree of uncertainty with this event - if the outer bands stay offshore, we may be looking at little or no accumulation, but if the precip hangs on a bit longer at the coast, isolated amounts to 2" cannot be ruled out.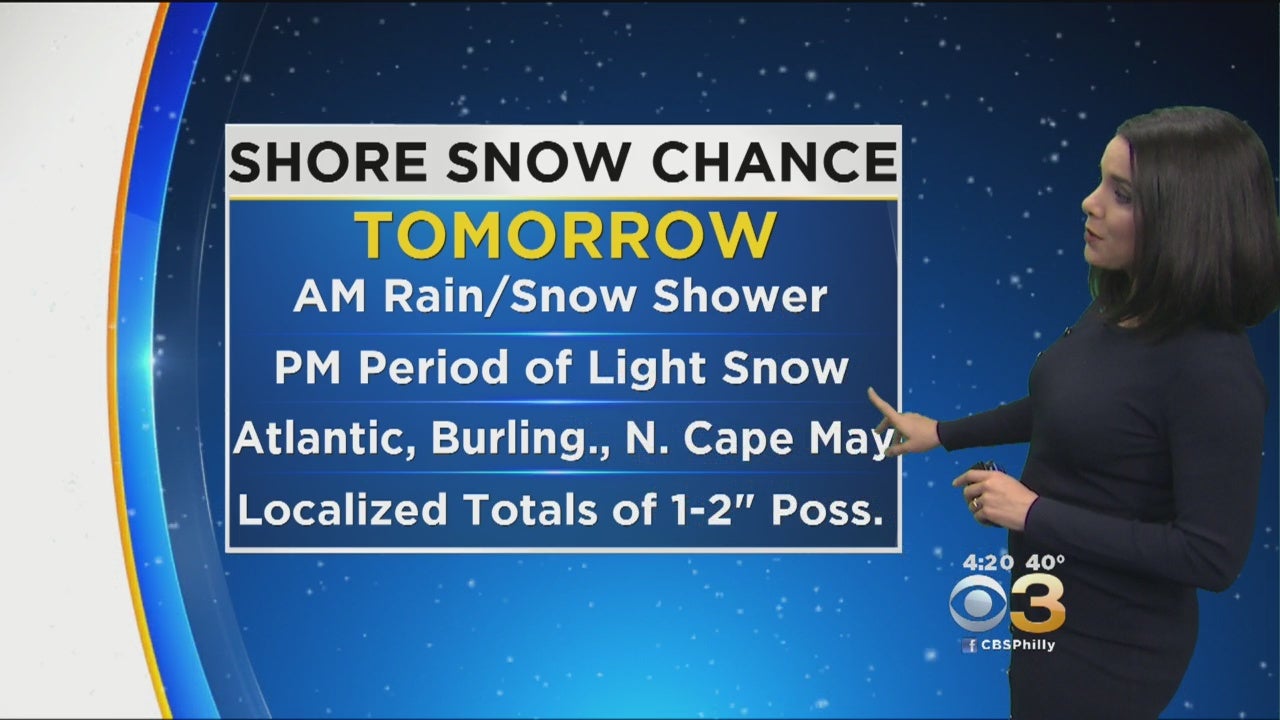 Most of the region will stay snow-free tomorrow, and this system should clear the coast by 5 p.m. but be on alert for slow travel conditions in the aforementioned counties during the course of the event, especially from noon-4 p.m.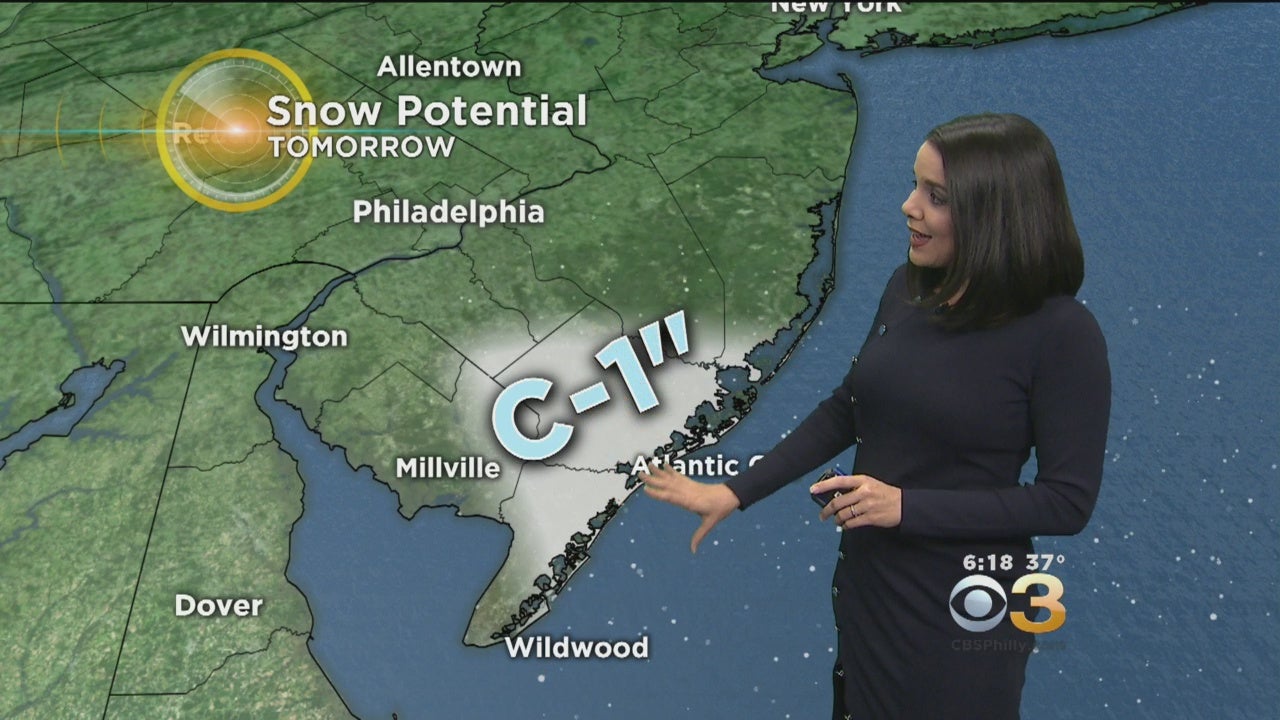 Thanks for reading CBS NEWS.
Create your free account or log in
for more features.