NYC's 6 Best Organic Coffee Shops
The organic blends at Starbucks are all well and good, but where can you find the best honest-to-goodness organic coffee in New York City? These Big Apple spots are brewing beans with the best of them.
Gimme! Coffee
228 Mott St
New York, NY 10012
(718) 388-7771
gimmecoffee.com
Reviews & More Info
More: NYC's 5 Best Yogurt Parfaits
Some critics claim this Nolita coffee shop is pretentious, but no matter -- Gimme! Coffee continues to top "Best of" lists for their brewed goods. While we can't comment on the friendliness of the staff and patrons, we certainly don't dispute the quality of the coffee here. Gimme! offera a vast menu of organic blends (try the Ethiopia Sidamo Organic). The company recently released a new, organic "Fractivist" blend -- profits will help support the fight against "fracking" in New York state (what, you didn't see Promised Land?). Gimme! Coffee has two locations in Brooklyn, as well.
Gorilla Coffee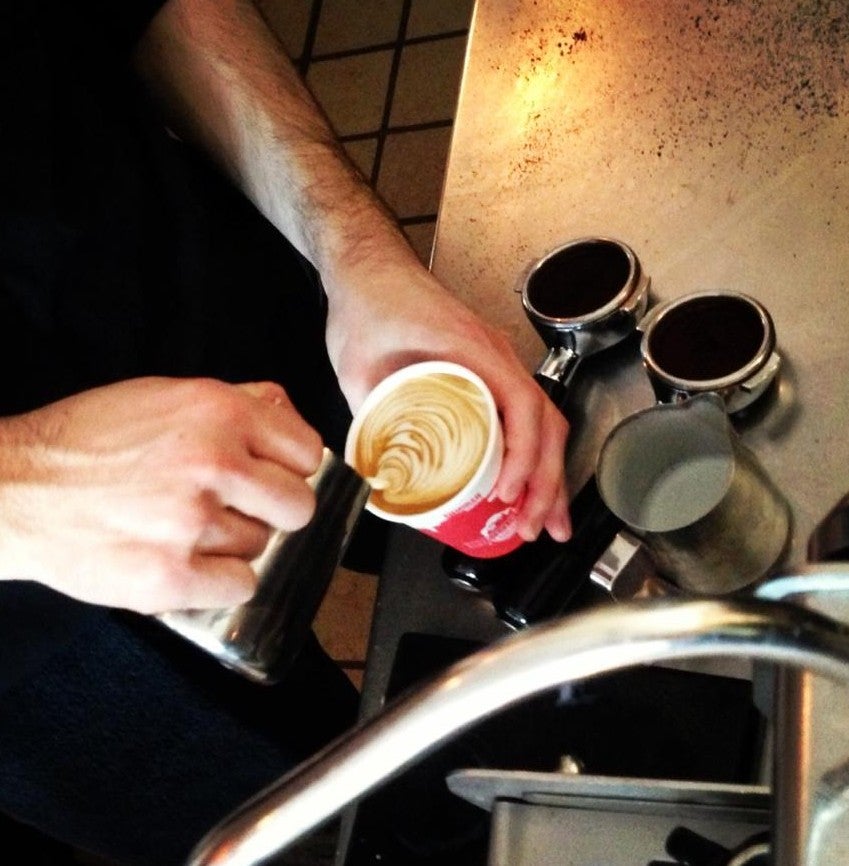 97 5th Ave
Brooklyn, NY 11217
(718) 230-3244
gorillacoffee.com
More: Brooklyn's 5 Best Bagels
If you're looking for one of those fun places that will make those cool, foam leaf designs in your coffee -- you've found it. What's more, the strong (and delicious) coffee here is all organic. The brews must be good, because it seems there's always a line at this bustling Park Slope coffee shop.
For an extensive variety of free trade and organic coffee beans, brewed individually for ultimate freshness, The Roasting Plant is the ideal stop for true coffee aficionados. Javabot, a patented Roasting Plant invention, holds "green" beans in a series of clear storage columns. Select your bean choice from the daily list, and then watch your beans measured out by weight and then "whooshed" into the roaster to where cup is brewed just for you. Blend up to three different varietals in a single cup for something new each visit.
Blue Bottle Coffee
160 Berry St
Brooklyn, NY 11211
bluebottlecoffee.com/
This trendy Brooklyn spot only brews organic beans and uses local, sustainable ingredients in their baked goods. They're serious about coffee -- no fancy, whipped cream-topped calorie-filled concoctions here -- and they're just as serious about being nice to the environment. Cups, lids, and even coffee filters are compostable. Last year, Blue Bottle Coffee moved into Manhattan with a stand at the High Line.
The knowledgeable baristas, spacious storefront and sweet pastries all garner high praise at this independent coffee shop in Hunters Point. The organic, fair trade beans make for a delicious Stumptown blend, and we especially recommend the Rocket Fuel for the days when you're dragging. The concoction is cold brewed coffee with chicory and maple syrup - simple and sweet. What more could you want from a pick-me-up?
There are no seats in this tiny joint, so take your java to go or sip it as you stand along the wooden counter outside. This flavorful coffee is for purists only. There's no skim milk or artificial sweeteners available --just strong coffee and espresso with real sugar and organic milk. Don't miss out on their olive oil cake as a sweet breakfast or to soak up last night's sins with your caffeine pick-me-up.
Thanks for reading CBS NEWS.
Create your free account or log in
for more features.