First Alert Weather: Winter Weather Advisory In Effect, Hazardous Travel Expected
A Winter Weather Advisory is in effect until 11 p.m. Friday for much of the Tri-State Area.
Hazardous travel is expected around the city, but especially across northern/northwest suburbs.
The other concern will be flash freezing and refreezing of any standing water.
Department of Sanitation workers pre-treated New York City streets with a brine to keep ice from building up. Road crews have also been pre-deployed, but officials say drivers need to be alert and careful.
Check The First Alert Forecast
"The key thing that we want to remind all New Yorkers in this event is you don't get to decide when the road gets icy, it does," DSNY Commissioner Ed Grayson said. "Temps are expected to be into the 20s tonight, so what we want to do is make sure that we're out there, we're spot salting as needed and we're trying to give everybody the traction they need."
Gov. Kathy Hochul is urging everyone to stay off the roads.
"We've not had major traffic instances at this time, but that is always subject to one car sliding off and others following or multi-car accidents, which we've seen happen all too frequently during these winter storm events, so the best place to be? At home," she said.
Tonight: Much colder with feels-like temps falling into the teens and single digits... perhaps some sub-zero wind chills well N & W.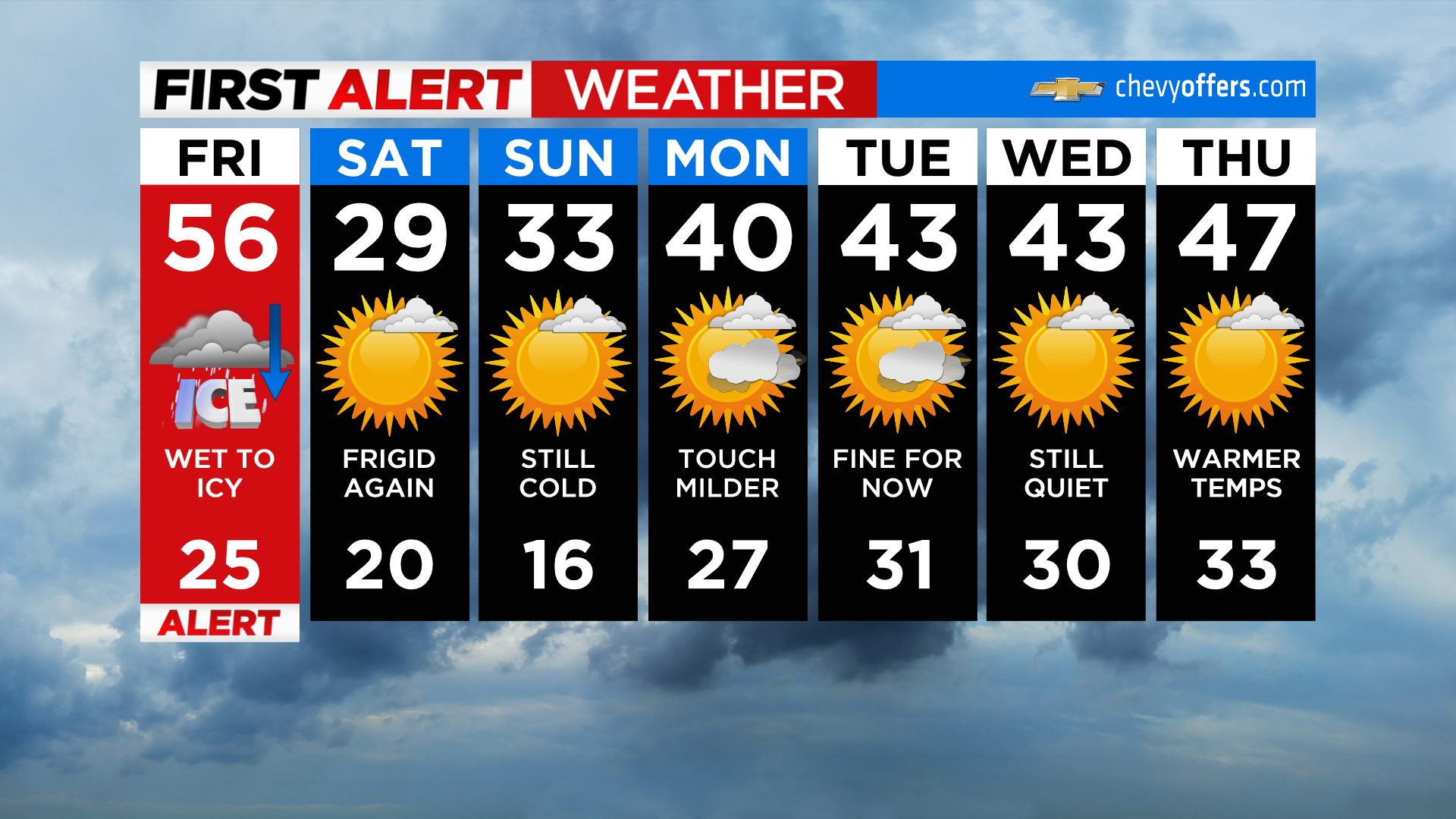 Saturday: Sunny, cold and breezy. Highs near 30, but it will feel like the teens.
Sunday: Sunny, but still cold. Highs in the low 30s.
Thanks for reading CBS NEWS.
Create your free account or log in
for more features.