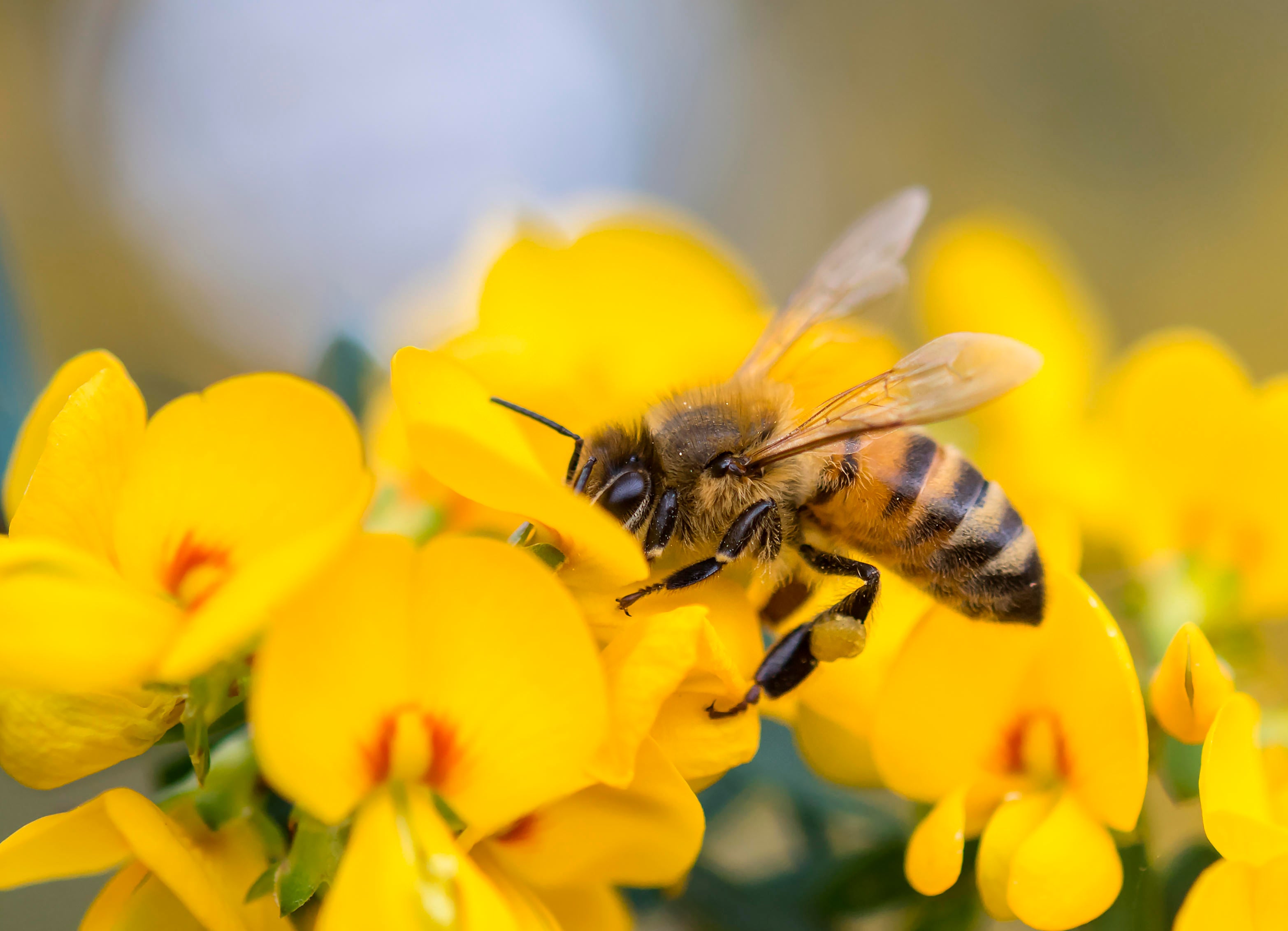 Woman dies after "live bee acupuncture" session
A 55-year-old woman in Spain died after undergoing a "bee acupuncture" treatment and suffering an allergic reaction that left her in a coma. The alternative medicine procedure involves injecting bee sting venom into the body rather than the needles used in traditional acupuncture. It's typically performed by non-medical practitioners in private treatment centers.
According to a report written by her doctors and published in the Journal of Investigational Allergology and Clinical Immunology, the woman had been attending these sessions every four weeks for two years without any sign of a reaction.
"Bee therapy," or apitherapy, is the medicinal use of products made by honeybees, including bee venom, honey, pollen, royal jelly, propolis, and beeswax, according to the American Apitherapy Society.
"Therapies involving the honeybee have existed for thousands of years and some may be as old as human medicine itself," the group's website states. Some people turn to it for conditions such as arthritis, pain, gout, burns, and tendonitis, even though many of those claims are unproven and studies have shown serious risks.
The woman in this case decided to undergo apitherapy due to "muscular contractures and stress." Her doctors reported that she had no record of other diseases, including heart disease or asthma, and had not had any previous allergic reactions to the treatment until her last visit.
"During an apitherapy session, she developed wheezing, dyspnea [difficulty breathing], and sudden loss of consciousness immediately after a live bee sting," authors Paula Vazquez-Revuelta and Ricardo Madrigal-Burgaleta of the Ramon y Cajal University Hospital in Spain, wrote.
Staff members at the apitherapy clinic called an ambulance but it took 30 minutes to arrive. The patient was hospitalized and her blood pressure dropped, causing "a massive watershed stroke and permanent coma."
The woman died of multiorgan failure several weeks later.
"To our knowledge, this is the first reported case of death by bee venom apitherapy due to complications of severe anaphylaxis," the doctors wrote. Anaphylaxis is a sudden, severe allergic reaction affecting multiple organs in the body, which can be fatal.
"Previous tolerance to bee stings does not prevent hypersensitivity reaction," they wrote; in fact, "repeated exposure to the allergen was found to carry a greater risk of severe allergic reactions."
Research on apitherapy is limited but a 2015 review published in PLOS One found that in 145 studies, nearly 29 percent of people who underwent bee venom therapy experienced adverse events ranging from "trivial skin reactions" that went away on their own, to life-threatening anaphylaxis.
"Adverse events related to bee venom therapy are frequent; therefore, practitioners of bee venom therapy should be cautious when applying it in daily clinical practice, and the practitioner's education and qualifications regarding the use of bee venom therapy should be ensured," that report warned.
Vazquez-Revuelta and Madrigal-Burgaleta call for apitherapy practitioners to be trained in managing severe reactions in case they occur, and to have have adequate facilities for managing anaphylaxis and rapid access to treatment.
However, even those precautions wouldn't necessarily be enough to make the unproven treatment safe.
"The risks of undergoing apitherapy may exceed the presumed benefits, leading us to conclude that this practice is both unsafe and unadvisable," they write.
Thanks for reading CBS NEWS.
Create your free account or log in
for more features.