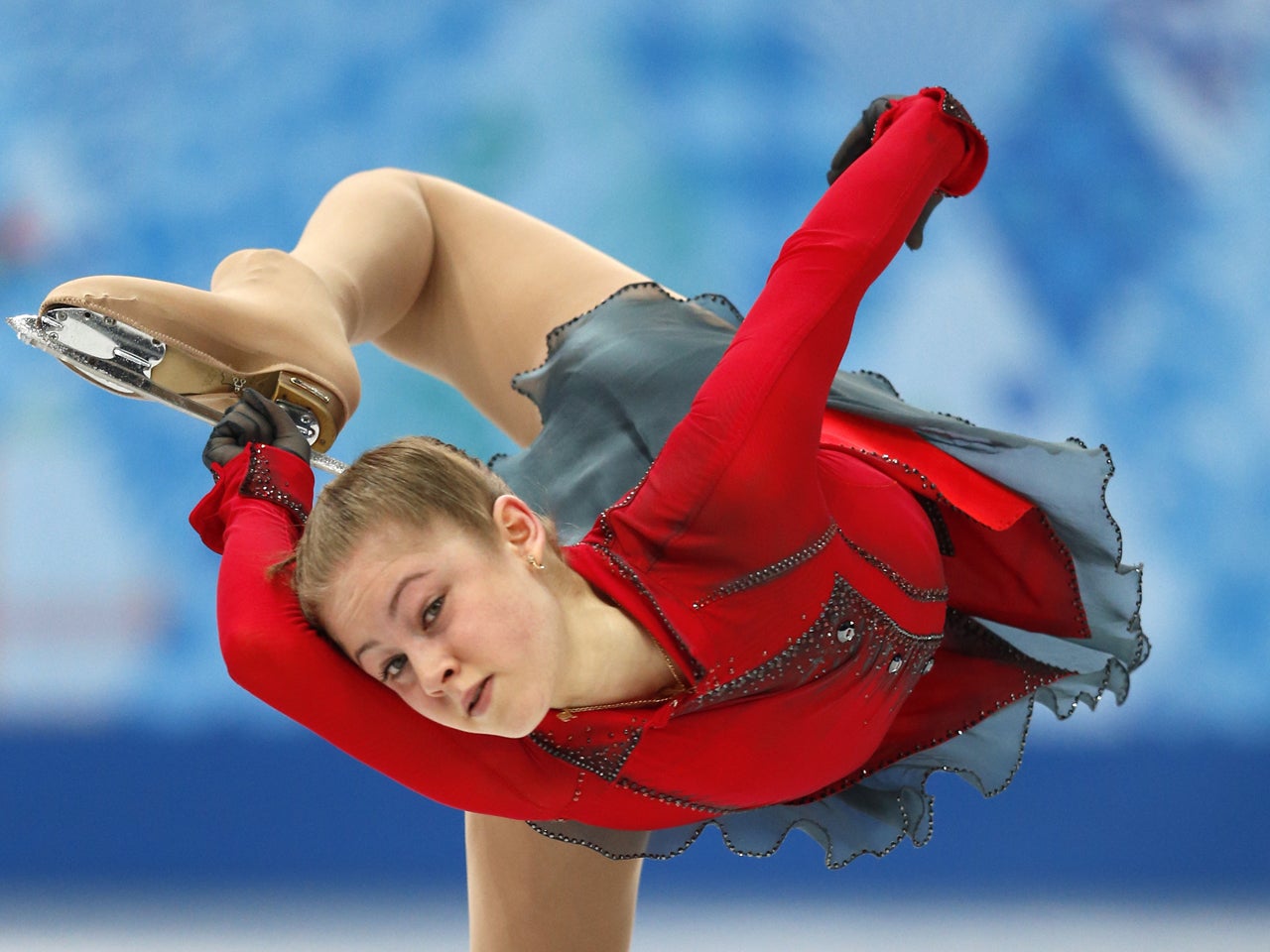 Winter Olympics 2014: Russia wins its first gold in team figure skating
SOCHI, Russia - Russia Rules.
The host nation won its first gold medal of the Sochi Olympics on Sunday night in the new event of team figure skating, and the resurgence of Russia's once dominant figure skating machine was led by veteran Evgeni Plushenko and teenager Julia Lipnitskaia.
In an Iceberg arena packed with their exulting countrymen, including President Vladimir Putin, the Russians skated away from Canada and the United States to win the gold before the final free dance even started.
In no discipline did they finish worse than third in compiling 67 points heading into the free dance, to 56 for Canada and 50 for the Americans.
It was a rout built on the experience of Plushenko, the consummate showman who now owns medals from four Olympics - his two gold and two silver are a record for modern-era figure skaters.
It was capped by the freshness of the 15-year-old Lipnitskaia, who donned a Russia baseball cap when she was done with her sublime tour of the ice, sat with her triumphant teammates and grinned like the school kid she is.
It didn't matter that some other countries sat out their top skaters or that the Russians did the same in pairs and dance. In this new event, it never really was a contest.
"I'm 31 and I'm happy gold, silver or bronze," Plushenko said.
The Americans were in strong position to win bronze behind Canada, helped by national champion Gracie Gold's superb free skate the judges scored second behind Lipnitskaia. They merely needed world champions Meryl Davis and Charlie White to compete in the free dance to earn it.
Same for the silver - as long as defending champs Tessa Virtue and Scott Moir skated, that medal goes to the Canadians.
But this was a night for a Russian show that might be celebrated as much as the Bolshoi.
It signals the country's return to the top of a sport it once owned. As the Soviet Union or Russia, the host nation had won 51 Olympic figure skating medals. But there were no golds in Vancouver four years ago, a first since being blanked in 1960.
Now, after one event, Russia stands atop the medals podium.
Give Plushenko, 31, plenty of credit. He says he's had 12 surgeries. He barely competed after finishing second to Evan Lysacek in 2010. And he had to convince his federation he deserved to be in Sochi after finishing second at the national championships.
Mission accomplished, with a golden hue.
"This games is the hardest for me," he said. "All the fans are cheering so hard that you literally cannot do badly because they do everything with you. You get goose bumps."
Skating to "Best of Plushenko," there were mistakes in his jumps and not much in between them aside from the the required footwork. No, it was not his best, but he scored 168.20 points.
That was good enough with three-time world champion Patrick Chan of Canada and short program winner Yuzuru Hanyu of Japan taking the night off to rest for the upcoming individual men's event. They were replaced by the lower-ranked Kevin Reynolds and Tatsuki Machida, respectively, and they finished second and third.
American Jason Brown of Highland Park, Ill., was fourth.
With dozens of Russian flags waving throughout the Iceberg arena, Plushenko pumped his fist and threw kisses to the crowd when he was finished. His teammates hugged him when he left the ice, and his countrymen - including Putin - roared with delight when the scores showed him on top.
He was followed not long after by Lipnitskaia, whose performance to "Schindler's List" was mesmerizing. The teenager with maturity and grace beyond her years never seemed bothered by her surroundings on this golden night for Russia.
Thanks for reading CBS NEWS.
Create your free account or log in
for more features.