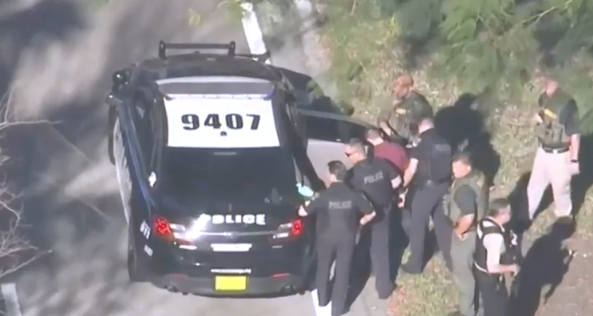 "He had so much anger and pain inside of him": Details emerge about Florida shooting suspect
PARKLAND, Fla. -- Investigators say the 19-year-old suspect, Nikolas Jacob Cruz, legally purchased his AR-15 a year ago. In recent months, he'd been living with another family following the death of his mother.
Cruz didn't appear to have many friends. Former classmate Vanessa Burton, 18, says he was loner but, she hung out with him a few times. The two first met back in middle school.
"He liked just hurting things," Burton said.
Burton says, as a kid, Cruz jumped in front of a moving car and that he liked to hurt animals. She said he was kicked out of at least two schools before being expelled from the Marjory Stoneman Douglas High School, where he allegedly killed 17 people Wednesday.
"He wasn't allowed back into the school because he was over the age of 18 and that's why he hated the school," Burton added.
Cruz had no police record. He seemed obsessed with firearms and studied other school shootings.
"He fantasized, like, about the other things like Columbine, like Hitler. He fantasized those types of stuff," Burton said.
Officials say Cruz left warning signs on social media such as posting Instagram pictures posing with knives and guns.
"He joked about not really being a Klan member, but that was the stuff that he was into," Burton said.
Local authorities said Thursday they are not aware of any ties that Cruz had to militia groups.
Paul Gold lived next door to Cruz in Parkland, and says the death of his mother made an impact.
"He had so much anger and pain inside of him ... I felt that he might at some time be a danger to himself," Gold told CBS News.
Shelby Speno, who lives two houses from Cruz, says she remembers the cops visiting the teen after he was seen aiming a gun at a neighbor's animals. She knew he was trouble.
"If we could just turn the clock back and like do something different, but I don't know," Speno said.
After this latest shooting, the sheriff and other local leaders are vowing to focus more resources toward mental health.
Thanks for reading CBS NEWS.
Create your free account or log in
for more features.