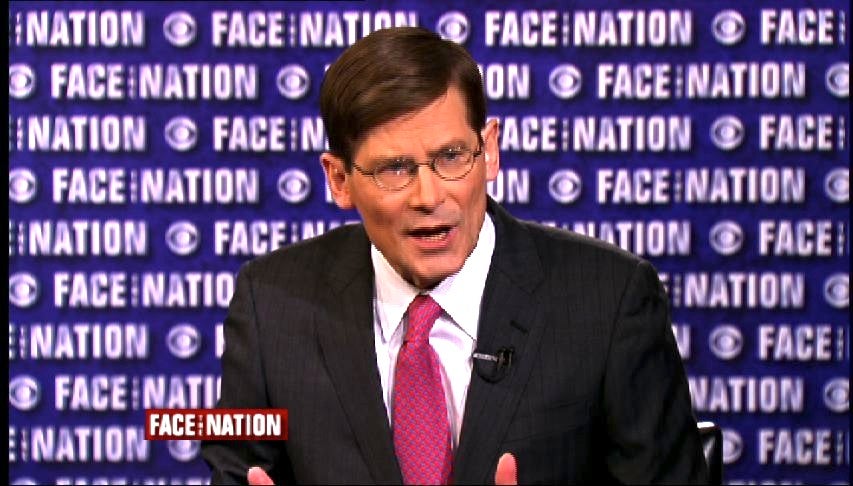 U.S. officials: Russia not cooperating on Sochi Olympic security
U.S. officials are sounding the alarm about whether Russia will have sufficient security to host the upcoming Winter Olympics in Sochi given an unwillingness to fully work with other countries, and particularly the U.S., as they prepare for the games.
"There's a long history of cooperation between nations who are hosting the Olympics and the United States government and the United States intelligence community, in particular, and we did not get that cooperation with the Russians," said former Deputy CIA Director Mike Morell on CBS' "Face the Nation."
Speculating on why that was the case, Morell said, "I think fundamentally, they don't want to admit that they don't have complete control here and that they might need some help."
Suicide bombings last month and ongoing threats from Chechen rebels in the region have threatened the security at the Sochi Games, forcing Russia to step up its security measures. The State Department has advised Americans traveling to the Olympics to "remain attentive regarding their personal security at all times."
Morell was echoing earlier comments from House Intelligence Committee chairman Mike Rogers, R-Mich., who said, "I have real concerns about the safety…the Russians have not been fully cooperative on a security front with sharing information that might be helpful in the securing of both of our athletes and the participants, people that are there to view the games."

Asked to elaborate, Rogers said the U.S. was "fairly confident" that Russia was not sharing the information it had collected on threats against the games. It had turned into a "tug of war" between nations, he said.

"I think they think this is a politically embarrassing situation for them -- they're not going to share. That's really the wrong attitude when you're talking about an international event in a place where we've seen successful and targeted events," he said.

Rogers said the security threats at Sochi were different from the bombing at the 1996 Atlanta Olympics, which was the work of a lone extremist rather than an organization with a history of violence.

"They have publicly stated they want to target the games. They have already targeted security in the region. This is a whole different animal and we need full and absolute cooperation from the Russians on that front," he said.
Thanks for reading CBS NEWS.
Create your free account or log in
for more features.