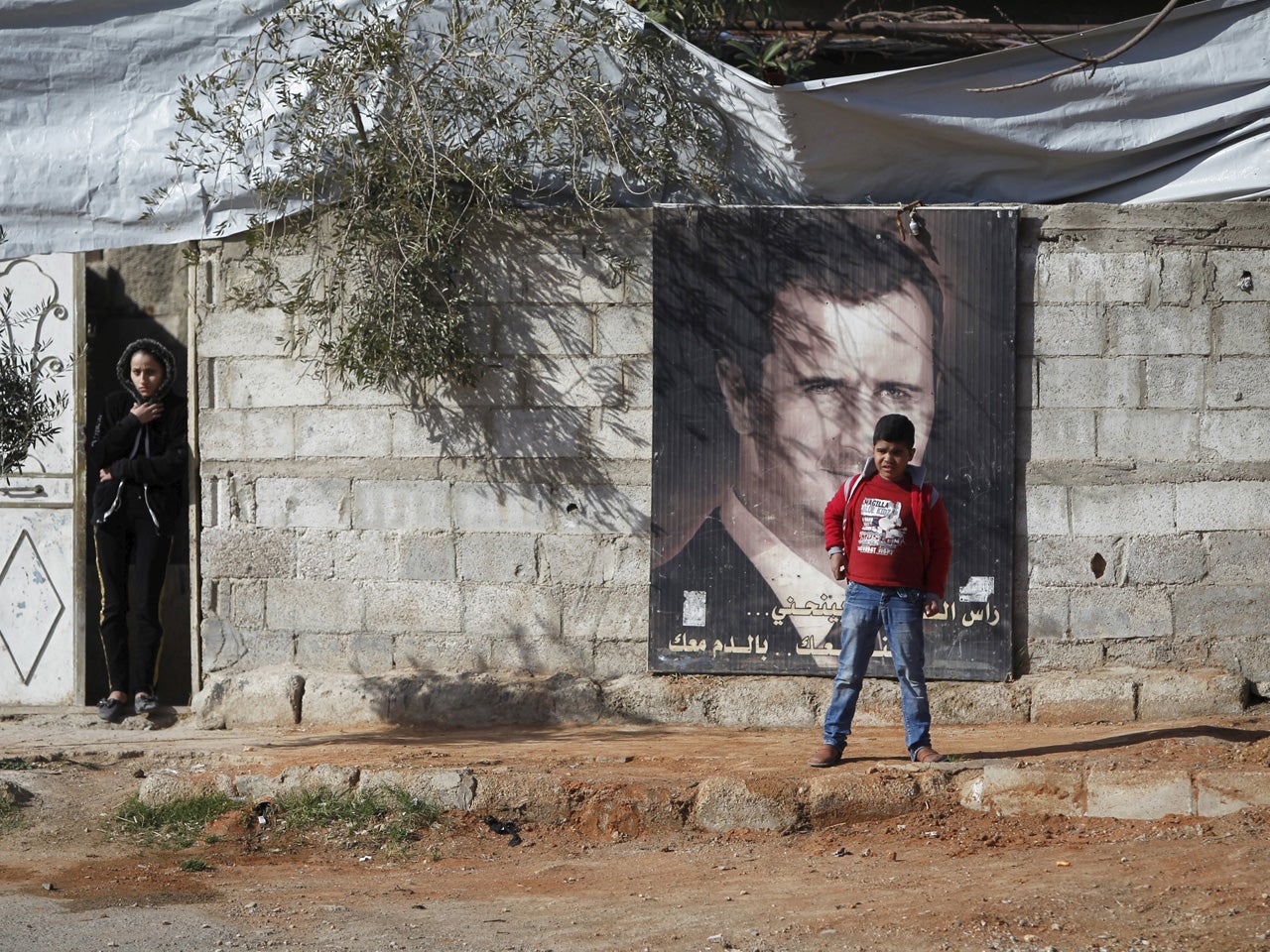 Turkey, Saudis threaten ground troops in Syria
BEIRUT - Hopes of securing a temporary truce in the Syria crisis within a week dimmed over the weekend as Syrian government forces tightened the noose around rebel-held parts of Aleppo, Turkey continued shelling Kurds and Syrian troops inside Syria, and Russia's foreign minister put the chances of a quick deal at less than 50 percent. His comments and strong words from U.S. Secretary of State John Kerry underscored deep U.S.-Russian disagreements over Syria.
Further complicating the picture, Turkey's foreign minister said his country and Saudi Arabia may launch ground operations against the Islamic State of Iraq and Syria (ISIS) in Syria, Turkish media reported Saturday.
Diplomats from countries with interests in Syria's five-year civil war - including the United States, Russia, Turkey, Iran and Saudi Arabia - agreed Friday to work toward a temporary "cessation of hostilities" within a week. They also agreed to "accelerate and expand" deliveries of humanitarian aid to besieged Syrian communities beginning this week.
However, the ongoing posturing by all sides involved and the ever-persistent bloody fighting in the country itself threaten to make the diplomatic effort for naught.
Officials involved in truce talks have acknowledged from the start that the test would be turning commitments on paper into reality on the ground - and it wasn't clear whether deep differences regarding the truce and which groups would be eligible for it could be overcome.
The truce deal in Munich came as Syrian government forces, aided by a Russian bombing campaign, are trying to encircle rebels in Aleppo, the country's largest city, and cut off their supply route to Turkey.
Turkey's foreign minister, Mevlut Cavusoglu, was quoted in the Yeni Safak newspaper Saturday as saying that "Turkey and Saudi Arabia may launch an operation from the land" against ISIS, which holds a swathe of Syrian territory.
Saudi Arabia is "ready to send both jets and troops" to Turkey's Incirlik air base, Cavusoglu was quoted as saying, and a ground operation is possible if there is "an extensive results-oriented strategy" in the fight against the Islamic extremists. Incirlik is now being used by the U.S.-led coalition in the campaign against IS.
Turkish television channels NTV and CNN Turk also carried remarks by Cavusoglu suggesting that Turkey and Saudi Arabia see eye-to-eye on the need for ground operations in Syria.
A senior commander warned the Saudis Sunday against getting more directly involved, reports Agence France Presse.
"We definitely won't let the situation in Syria to go forward the way rebel countries want... We will take necessary actions in due time," deputy chief of staff Brigadier General Masoud Jazayeri told Iran's Arabic-language Al-Aalam television.
Riyadh said on Saturday it had deployed warplanes to Turkey's Incirlik airbase in order to "intensify" its operations against the Islamic State group in Syria.
Iran is a close ally of Syrian President Bashar Assad and has sent weapons, money and military advisers to Syria to help bolster his forces. Tehran denies it has sent combat troops, but several Iranian soldiers, including senior officers, have been killed on Syrian battlefields.
Shiite Iran and Sunni Saudi Arabia have been engaged in a growing hostile struggle for regional influence in recent years, with their interests coming into conflict in Yemen, Syria, and elsewhere.
There was a dangerous rise in tensions between Iran and Saudi Arabia in recent weeks following the kingdom's execution of a Shiite cleric and attacks on Saudi diplomatic posts in the Islamic Republic.
The exection of the cleric, Nimr al-Nimr, inflamed a 1,400-year-old conflict between Sunni and Shiite Muslims.
Analysts have feared the dispute could boil over into the proxy wars between the two Mideast rivals.
Meanwhile, opposition activists say Turkey has shelled positions held by the main Kurdish militia in northern Syria for a second day Sunday.
The Syrian Observatory for Human Rights activist group says two fighters from the Syrian Democratic Forces - a coalition of Kurdish and Arab fighters - have been killed and seven others wounded in the shelling.
There was no immediate confirmation by the group, which is dominated by Kurdish fighters from the People's Protection Units known as the YPG.
The group has been on the march in the northern province of Aleppo near the Turkish border in recent days. That has alarmed Turkey, which considers the group to be an affiliate of the Kurdish PKK movement which it considers to be a terrorist organization.
Thanks for reading CBS NEWS.
Create your free account or log in
for more features.