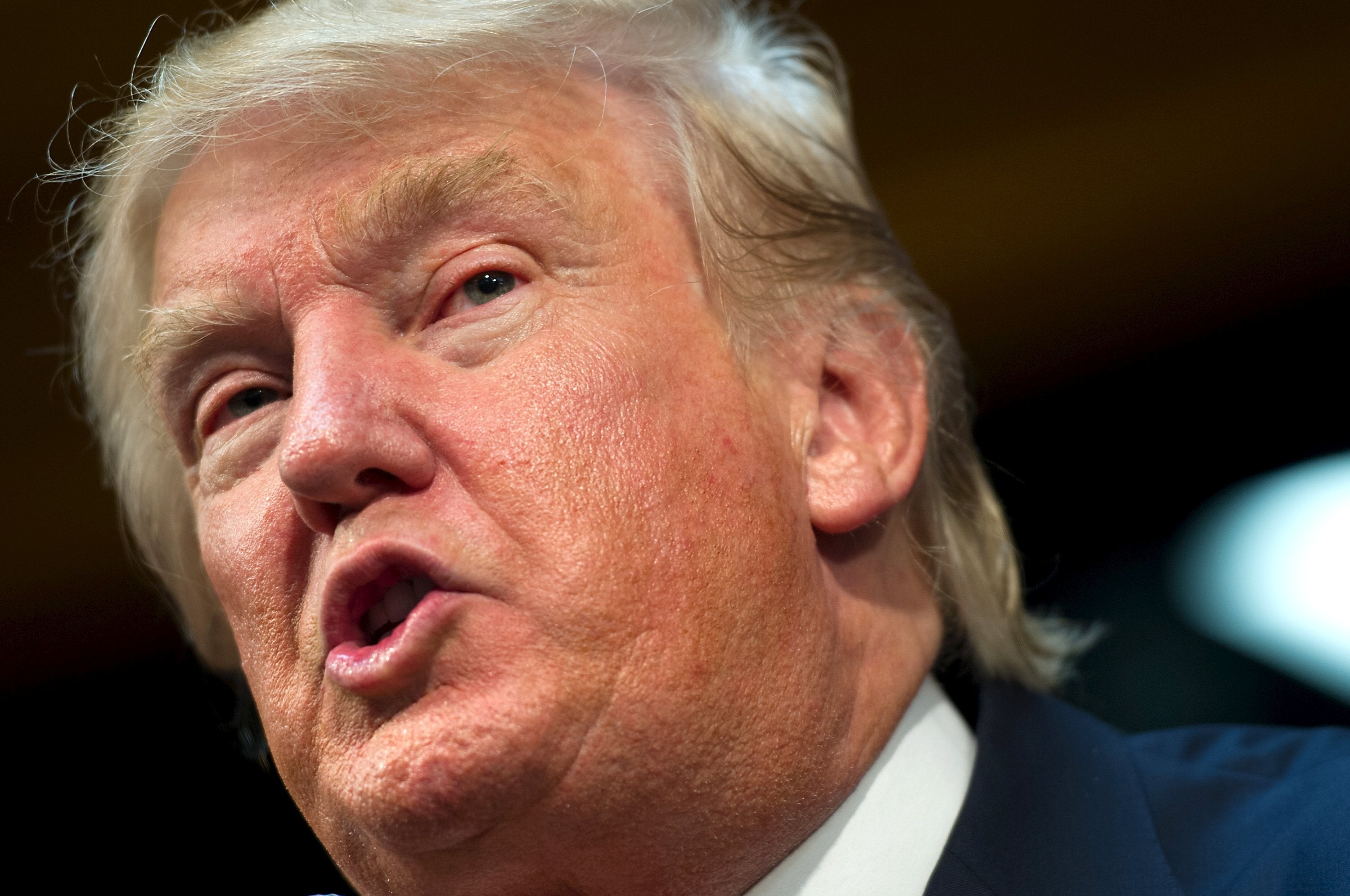 Super PAC supporting Donald Trump to shut down
A super PAC supporting Donald Trump is shutting down, CBS News has confirmed, as Donald Trump's campaign announced that he had just disavowed nine unauthorized super PACs "claiming to support him in his bid for the Republican nomination for President of the United States and subsequently demand[ed] the return of all funds raised."
The "Make America Great Again" super PAC, which had been collecting donations to support Trump's presidential candidacy, will stop its fundraising activity, according to Mike Ciletti, who formed the group in Colorado in July.
One of the recurring motifs of Trump's speech is his complaint about outside money and candidates with super PACS backing them.
CBS News obtained a fundraising email (which was first reported by the Washington Post) Ciletti sent to a donor in September, indicating Trump's longtime gatekeeper, Rhona Graff, had helped him obtain the donor's contact information. "I apologize for reaching you at this email address, it is the one that Rhona had on file," the email read.
The mail went on to raise the specter of Jeb Bush's "$120 million of Super PAC dollars running negative ads against Mr. Trump." Ciletti added, "Without the help of Make America Great Again, Mr. Trump will be left alone to fend off Jeb and the other candidates."
Super PACs and campaigns are banned from coordinating, according to a Federal Election Commission rule, but it is a rule that is being tested by candidates this campaign cycle.
Ciletti, said, in light of the recent controversy, "the focus should be on the issues and candidates."
"People are making an issue out of me knowing people on the Trump campaign as somehow that is newsworthy," he said. "Personally I support Mr. Trump, otherwise I would not have started the super PAC."
"Mr. Trump has said he doesn't have a super PAC. To erase any doubt, I am closing my super PAC and will wait for the primary to reach Colorado to have an impact on the race," Ciletti said. Politico first reported Thursday the super PAC would shut down.
Ivanka Trump's husband's family gave $100,000 to the Make America Great super PAC. A spokesman for the Kushner family confirmed to CBS News that they held a meet-and-greet with Donald Trump at their home over the summer. Contributions were optional, but many were made, though a precise dollar figure was not disclosed. have a dollar figure. The spokesman also confirms that Seryl Kushner, Ivanka Trump's mother-in-law, gave the super PAC $100,000 - an unsolicited donation that she made as a sign of support for Trump's candidacy.
In addition to Trump's disavowal of the super PACs Thursday night, he asked that all donations made to them be returned to the donors, and he called on all of the candidates to do the same thing and disavow their super PACs.
CBS News' Laura Strickler and Sopan Deb contributed to this report
Thanks for reading CBS NEWS.
Create your free account or log in
for more features.