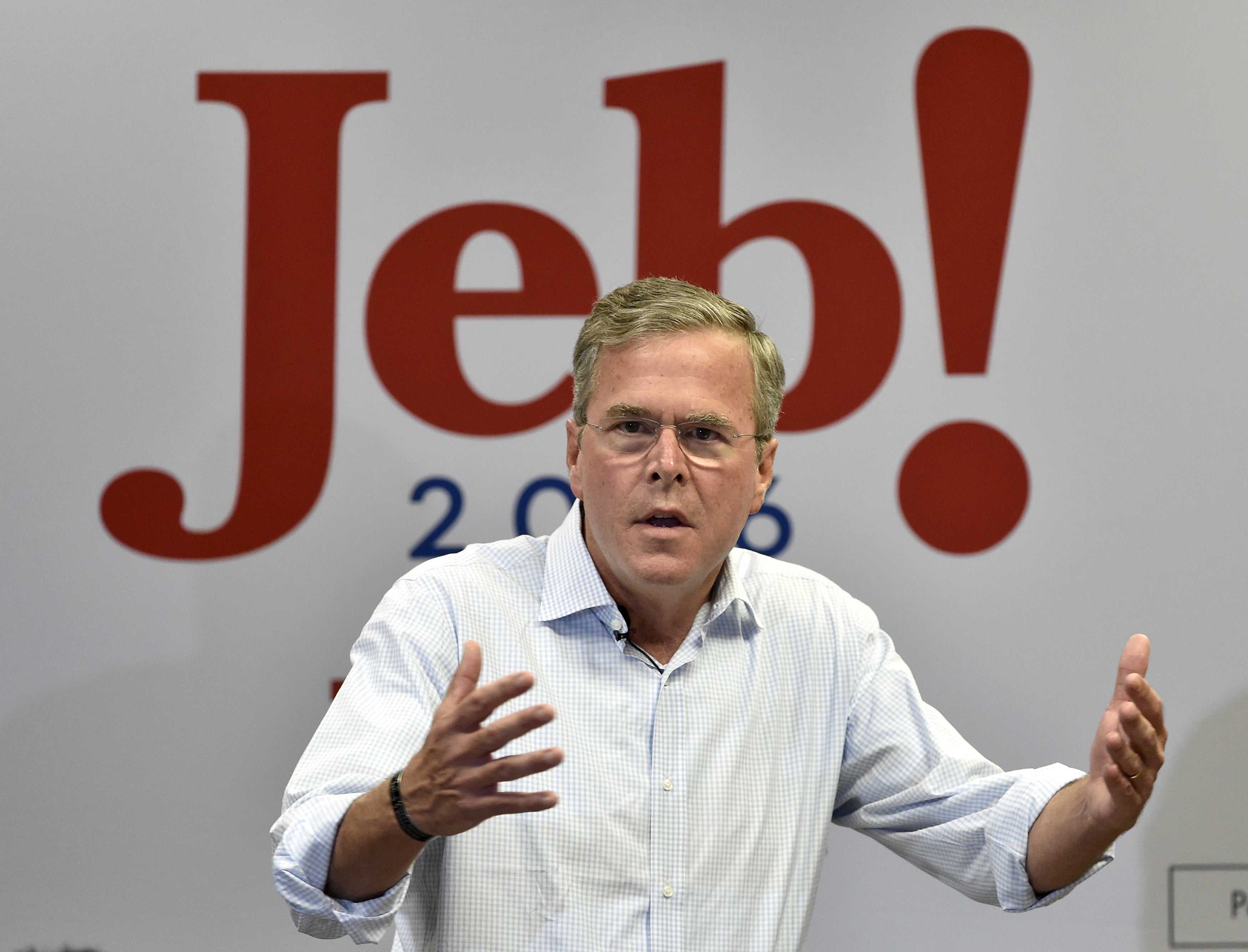 Super PAC backing Bush plays up outsider record
Right to Rise USA, a super PAC supporting Jeb Bush's presidential run, continues its media blitz in New Hampshire with an anti-establishment message.
A new 30-second commercial, called "Town Hall," will soon be out in the state casting the first primary ballots, and it emphasizes Bush's willingness to "disrupt" politics as usual.
Here's the ad below:
"We need to disrupt the old order in Washington, D.C.," Bush's voice says in the spot, just as a photo of President Obama and Hillary Clinton appears on screen. The ad mixes various videos from Bush's town hall campaign events to highlight his conservative record and includes positive reviews of his tax plan.
"We can do a lot better by applying conservative principles," Bush, who is currently struggling in state polls currently topped by Donald Trump and Carly Fiorina, continues in the commercial. "What we need is leadership to fix a few big things so that this country takes off and soars."
The GOP contender is hammering home this message on his three-day swing through Iowa this week, emphasizing his "disrupter" record to potential caucus-goers that have shown an affinity for Republican rivals that have made their mark outside the Washington beltway.
"I've never lived in Washington, never been part of Washington," the former Florida governor said at an Iowa campaign stop Wednesday. "I just have the skill set to disrupt the beast."
The Right to Rise ad will air in New Hampshire, while another version will run in Iowa, spokesman Paul Lindsay confirmed to CBS News. The super PAC has already bought $37 million of ad space in early state races through February, and the "Town Hall" spot will be included in that buy.
CBS News Digital Journalist Alan He contributed to this report.
Thanks for reading CBS NEWS.
Create your free account or log in
for more features.