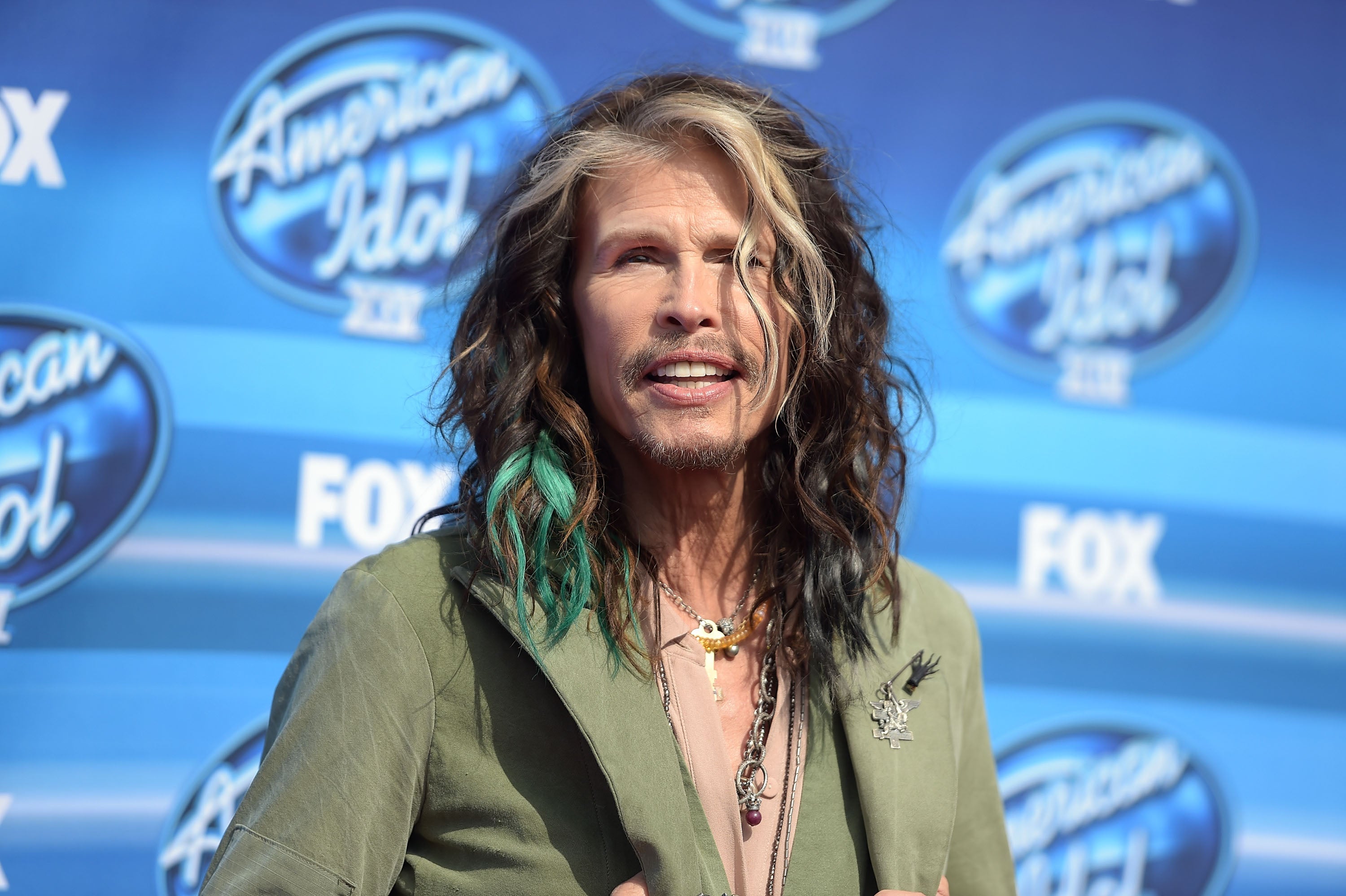 Steven Tyler demands President Trump stop playing Aerosmith music at rallies
Aerosmith frontman Steven Tyler has a message for President Trump: Dream on if you want to keep playing the band's music at political rallies. The 70-year-old rocker sent Mr. Trump a cease-and-desist letter Wednesday after the president played Aerosmith's "Livin' on the Edge" at a rally in West Virginia on Tuesday.
And it's not the first time Tyler's legal team has demanded Mr. Trump stop playing the band's popular songs. In 2015, the then-candidate was asked twice not to use "Dream On" at campaign events.
"As we have made clear numerous times, Mr. Trump is creating the false impression that our client has given his consent for the use of his music, and even that he endorses the presidency of Mr. Trump," reads the letter, which has been obtained by CBS News.
"By using 'Livin' On The Edge' without our client's permission, Mr. Trump is falsely implying that our client, once again, endorses his campaign and/or his presidency, as evidenced by actual confusion seen from the reactions of our client's fans all over social media," the letter continues.
Mr. Trump requires Tyler's written permission to use his music, the letter says, citing the Lanham Act, which prohibits trademark infringement and false advertising.
Tyler, using all caps, weighed in on Twitter: "MY MUSIC IS FOR CAUSES NOT FOR POLITICAL CAMPAIGNS OR RALLIES." The rocker is a registered Republican, but contends the issue is not a partisan one.
Political campaigns don't need musicians' express permission to use their songs on the trail, just as long as they obtain a blanket license under performing rights organizations like ASCAP or BMI. Some licensing associations, like BMI, can also make special exceptions for their artists and include provisions in artists' contracts that would allow them to exclude certain songs from the license.
Tyler isn't the only musician prohibiting Mr. Trump from using his songs -- in the past, pop singer Adele, the Rolling Stones, and Neil Young have all objected to the campaign's use of their music during political events.
The president has long asserted he does have the rights to use the hit singles at his rallies.
"You know, we use so many songs," Mr. Trump said in an interview with CNBC in 2016. "We have the rights to use them. I always buy the rights."
Thanks for reading CBS NEWS.
Create your free account or log in
for more features.