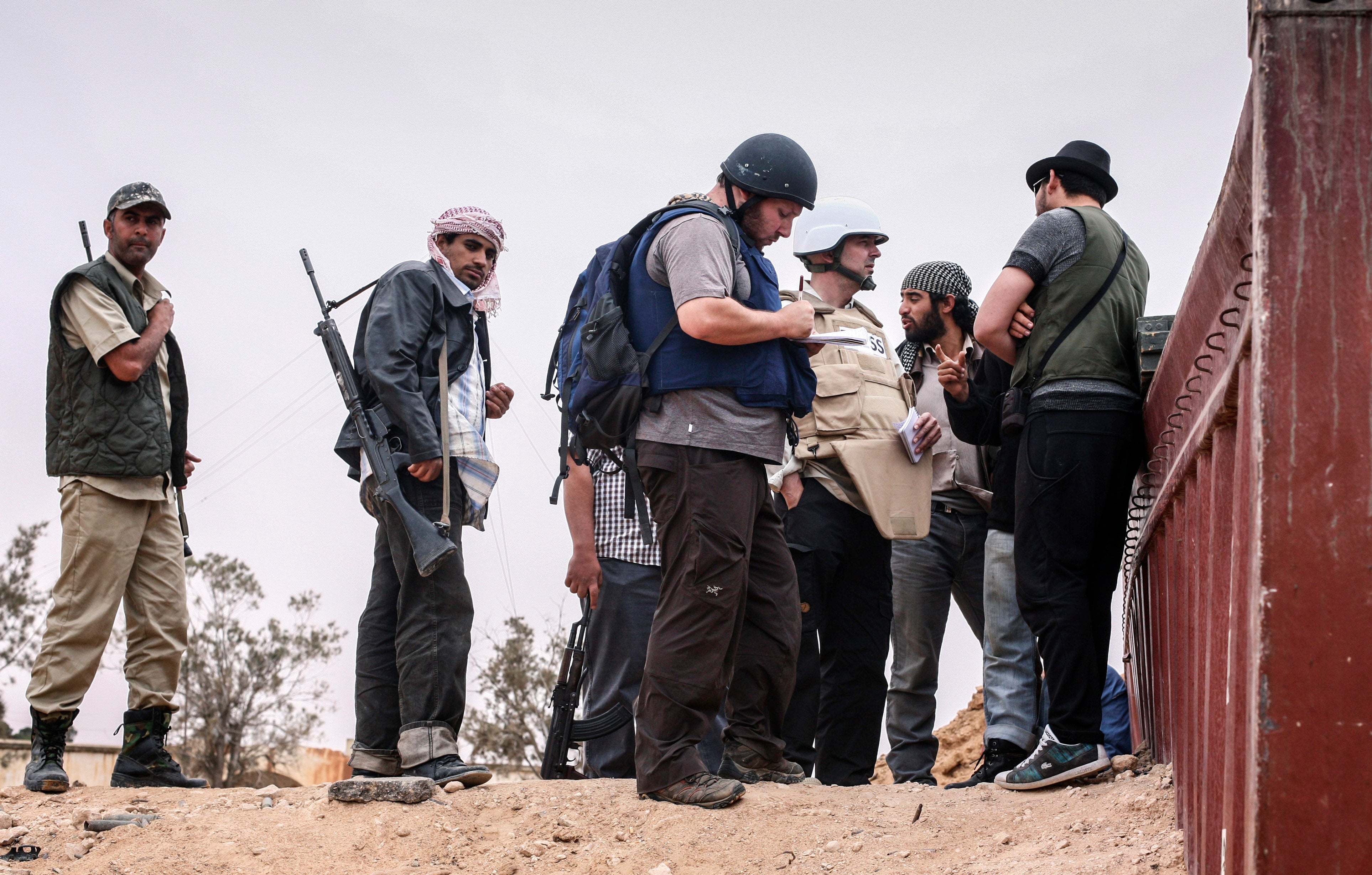 Steven Sotloff sold to ISIS by rebels, family spokesman says
A spokesman for the family of Steven Sotloff told CNN that the slain American journalist was sold to the Islamic State of Iraq and Syria militant group by "so-called moderate rebels" and the family's relationship with the Obama administration is "strained."
"For the first time we can say Steven was sold at the (Syrian) border," Barak Barfi told Anderson Cooper on Monday. "Steven's name was on a list that he had been responsible for the bombing of a hospital. This was false. Activists spread his name around."
ISIS militants released a video last week depicting Sotloff's beheading. President Obama and other world leaders condemned his killing as a barbaric act.
Sotloff went missing in August 2013 while covering the Syrian civil war as a freelance journalist for several publications.
"We believe these so-called moderate rebels that people want our administration to support - one of them sold him probably for something between 25,000 and 50,000 dollars and that was the reason he was captured," Barfi said, citing "sources on the ground."
"It happened so quickly when he was kidnapped, they didn't have the time to mobilize those resources," Barfi said.
Kidnapping and the selling of hostages has become a central part of the way the terrorist group makes money.
In the case of James Foley, ISIS attempted to extort more than $130 million in exchange for Foley's release. Denied, they beheaded him as apparent punishment for U.S. airstrikes against the militant group.
Thanks for reading CBS NEWS.
Create your free account or log in
for more features.