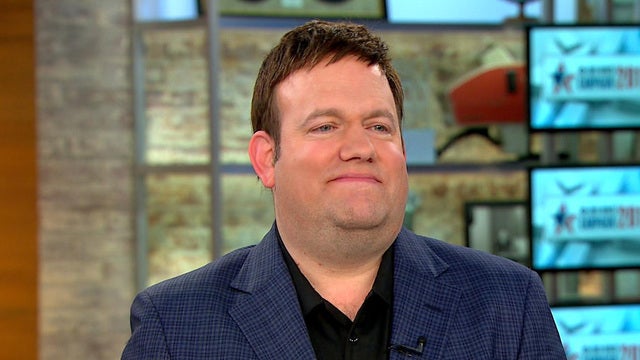 "Snapchat generation" weighs in on the 2016 race
Voter anger is a huge factor in the 2016 presidential race, but America's youth is remarkably hopeful.
That's according to a new poll by Snapchat and Republican strategist Frank Luntz that surveyed 1,000 Americans ages 18 and 26.
Eighty-eight percent said they were optimistic about their personal future, and 75 percent thought they are going to do better than their parents.
"We've not had that situation. In the polling that's been done for the last 50 years, young people... have related themselves to where they think the country is going. Now they believe that they're going to be okay, but not necessarily America," Luntz told "CBS This Morning" Tuesday.
Luntz said the younger generation's prioritization of values such as personal freedom and opportunity over collectivism contributed to their optimism.
Meanwhile, the survey found the top complaint about America today is that there is too much corruption. Income inequality topped as what they saw as the most pressing issue facing America today, followed by education cost and national security/terrorism.
With regards to the economy, 58 percent saw socialism as the most compassionate economic system, topping capitalism at 33 percent.
These attitudes have swept Republican presidential candidates off their radar and driven them towards Democratic presidential candidate Bernie Sanders, who has now surpassed President Obama as the most respected and liked political figure.
"Their impact is so significant that Hillary Clinton should have been, by far, the favorite for the Democratic nominee and she's been having trouble because so many of these 18 to 26-year-olds are choosing Sanders," Luntz said.
These young voters, who Luntz refer to as the "Snapchat generation," are likely to be a driving force in the presidential election outcome. Eighty-seven percent indicated they are "very likely" to vote in November.
"This is a very radically different generation than what came before it," Luntz said.
Thanks for reading CBS NEWS.
Create your free account or log in
for more features.