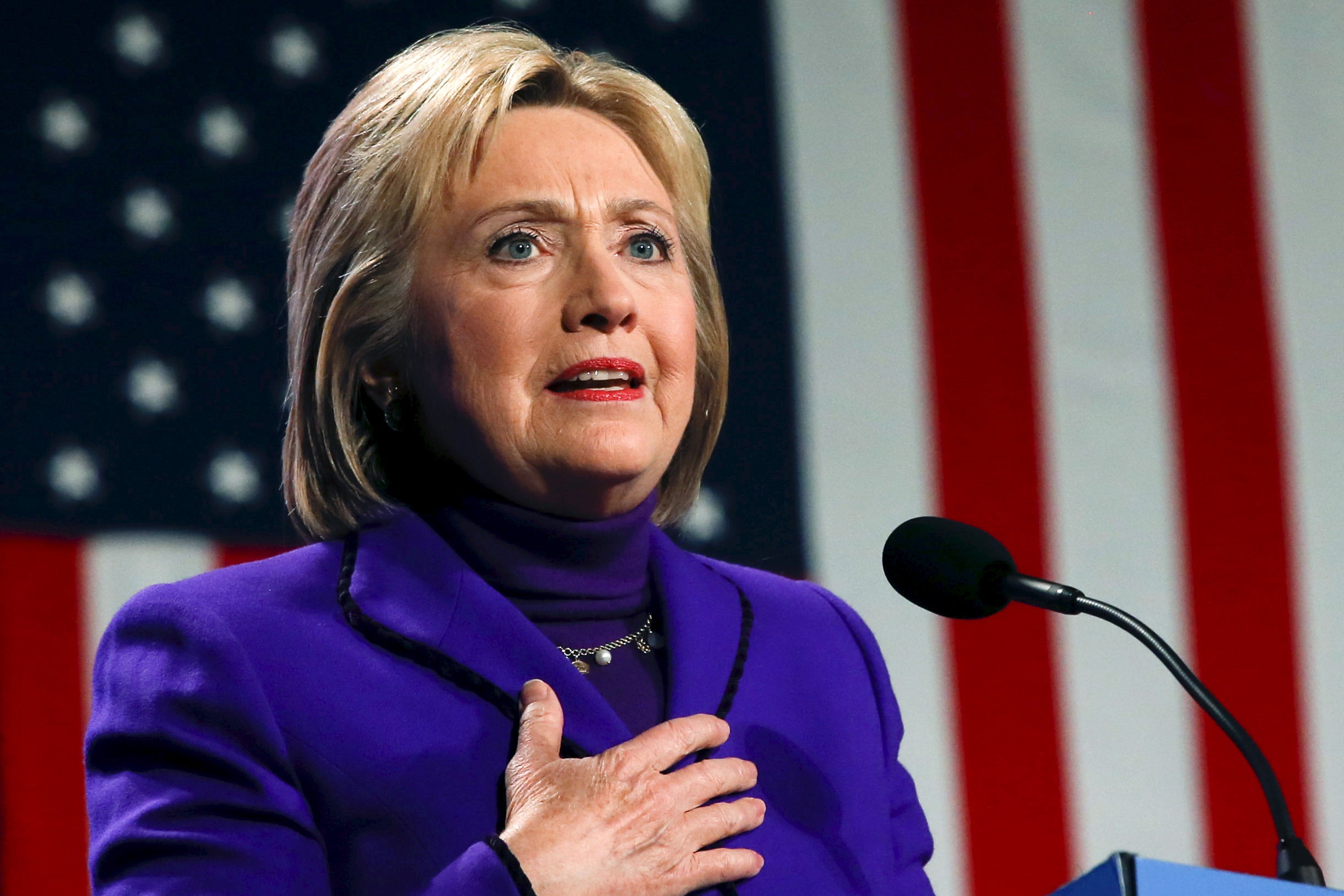 ​Hillary Clinton battles "the Bern" for young voters
HENNIKER, New Hampshire When Hillary Clinton met with students at New England College in Henniker on Saturday, she began her remarks with a bit of a disclaimer.
"I for one know that there are a lot of young people supporting my opponent," Clinton said, "and I want you to know: even if you don't support me, I support you."
It's a sentiment that Clinton has been repeating for the past few days in New Hampshire, as she pulls out all of the stops to attract more voters into her campaign and close the gap with her opponent, Bernie Sanders. Sanders is the favorite among young, Democratic voters, many of whom helped him make up a double digit deficit in the polls in Iowa. And at the town hall here on Saturday, the young man who got the first question went right to the heart of one the reasons why.
How does Clinton gain voters' trust?
Sanders, who was set to appear on Saturday Night Live on Saturday night, also rallied students on Saturday morning with an event at Franklin Pierce University in Rindge. In interviews, students making their final choices expressed a wariness toward Clinton.
"He and I agree on virtually every issue," said 21-year-old William Robinson, who spent his winter break volunteering for Sanders. "I think something, Bernie says it. I think something, Bernie says it."
Robinson said he was particularly drawn to Sanders' promise to get big money out of politics, once and for all. Like many of Sanders' supporters, Robinson doesn't trust that Clinton, who has received at least 15 percent of her campaign contributions from the financial industry and is supported by a super PAC, can do the same.
"Almost every Democratic candidate says we need to end Citizens United," he said, "but how can you end Citizens United when you're taking advantage of Citizens United to win?"
Holly Hay, 19, and Maeghan Spear, 18, both said they plan to register to vote on Tuesday and, as of Saturday, were leaning toward voting for Sanders.
"I just feel like she just doesn't connect as well as Bernie does," Hay said of Clinton. "She has the experience but her connection just isn't there."
And though it might seem surprising that 74-year-old Sanders resonates with millennials, Spear summed up his appeal this way.
"He does a better job of talking to us as if we're all his grandkids," she said.
A different questioner at Clinton's town hall in Henniker, which drew more than 400 people, asked her about the perception that she is "drilled and rehearsed."
"There's a much greater burden on women running for political office," Clinton said in response. "I wish it weren't the case...I do think sometimes it comes across as a little more restrained, a little more careful, and I'm sure that's true."
She added, "Which is why I love doing sessions like this."
Megan Miller, a 21-year-old student at Emerson College in Boston, traveled to New Hampshire with some of her classmates to see Clinton and other candidates, including Republicans Jeb Bush and Ben Carson.
"I think someone's persona on TV is very different than what you will see in person," said Miller, who is registered as an Independent in California. "Being able to see that up close is really important."
After hearing from Clinton, who also fielded questions about her private email server, the Black Lives Matter movement and the national debt, Miller said she was feeling convinced. But she cited the differences between Clinton and Sanders' college affordability plans as another possible explanation for why many young voters have aligned themselves with the senator from Vermont. He has proposed making public college and university tuition-free. She has proposed a "College Compact," which would allow students to attend college without taking on debt.
Both Democratic candidates will continue to shore up support from young voters as the primary grows near: on Monday, Sanders will hold events on college campuses in Nashua and Durham while Clinton will visit Manchester Community College, alongside President Bill Clinton and Chelsea Clinton.
Thanks for reading CBS NEWS.
Create your free account or log in
for more features.