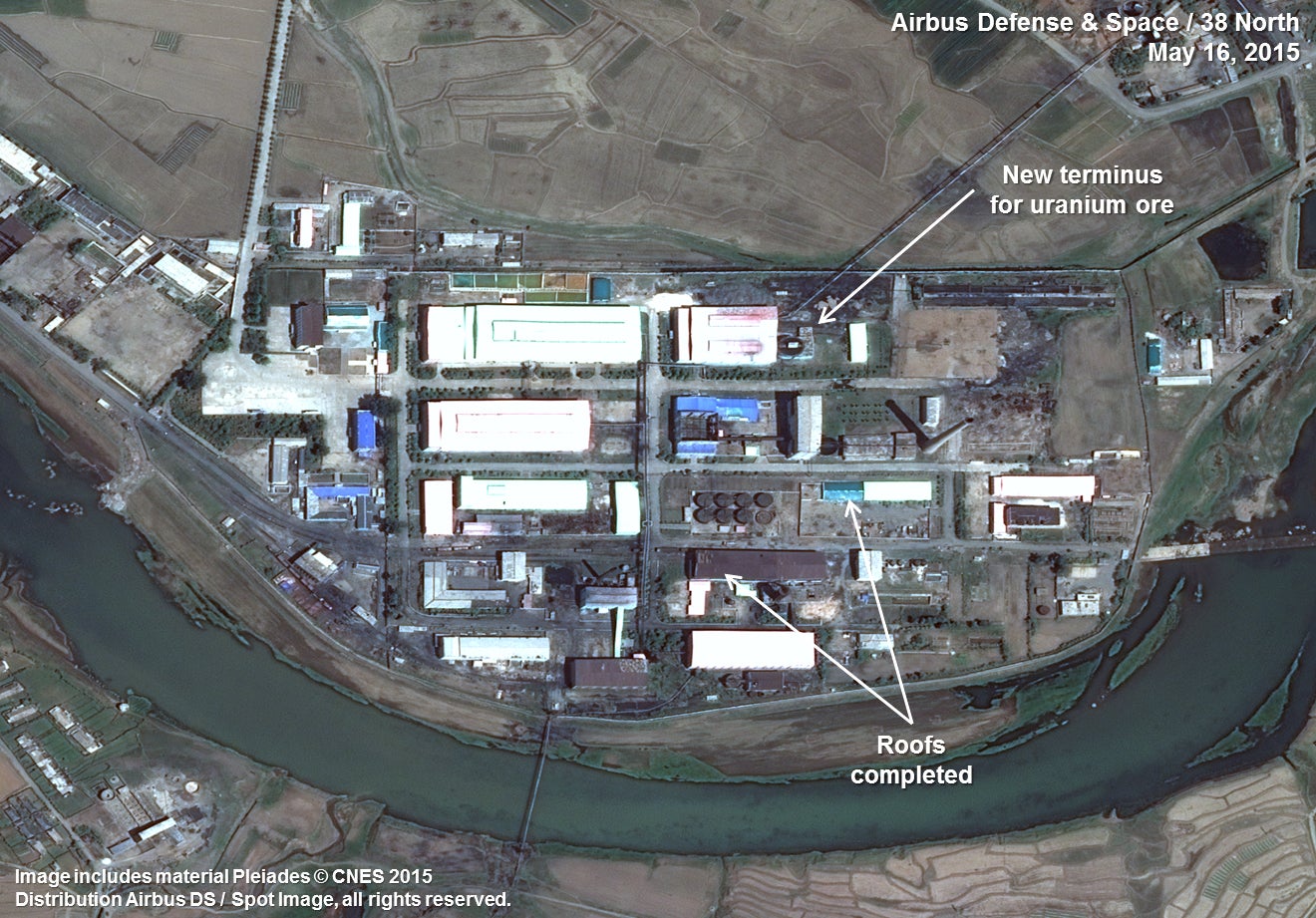 Expert: Satellite images show nuclear N. Korea a "clear threat" to U.S.
WASHINGTON -- North Korea is expanding its capacity to mine and mill uranium ore which could supply its nuclear weapons program or fuel nuclear reactors, according to new U.S. research.
The findings shed some light on how Pyongyang gets the raw material to fuel its nuclear ambitions that are raising international alarm.
The analysis is by Jeffrey Lewis, an arms control expert at the Monterey Institute of International Studies. It is being published Wednesday by the website 38 North, which specializes in North Korea.
Lewis writes that recent commercial satellite imagery, the latest from this May, shows that over the past year, North Korea has been modernizing a key facility next to its main uranium mine at the southern site of Pyongsan, not far from the frontier with rival South Korea.
That suggests North Korea is expecting to process significant amounts of uranium, although what it will do with the product remains unclear. A uranium mill is where uranium ore is turned into yellowcake, a key step before it is fabricated as reactor fuel or for enrichment in centrifuges.
Lewis says one possibility is that North Korea will enrich the uranium to expand its stockpile of nuclear weapons.
The North revealed nearly five years ago it has a uranium enrichment facility at its main nuclear complex at Nyongbyon, and there are signs the facility has since been expanded.
Another possibility, Lewis says, is that the North plans to produce fuel for an experimental light-water reactor under construction at its main nuclear complex at Nyongbyon and possible future reactors based on that model.
North Korea has conducted three nuclear test explosions since 2006 and its weapons stockpile could grow sharply in the coming years, analysts warn.
"The expansion of North Korea's uranium mine and milling operation is one more piece of evidence pointing to Pyongyang's nuclear ambitions, particularly a growing nuclear weapons stockpile that poses a clear threat to the United States, Northeast Asia and the international community," said Joel Wit, a former State Department official and editor of 38 North.
International nuclear monitors were expelled from North Korea in 2009, so there's scant independent information on its activities. But in 1992, North Korea declared to the International Atomic Energy Agency that it had two uranium mines and mills, including Pyongsan.
Lewis says Pyongsan appears to have operated intermittently over the past decade. Satellite images show spoil and residue from the mill has been dumped into a nearby pond that is unprotected and surrounded by farms, which would pose a health risk, he says.
Photos also show the mill has undergone significant refurbishment since 2014, with buildings being renovated and a terminus of a conveyor belt demolished and rebuilt.
Thanks for reading CBS NEWS.
Create your free account or log in
for more features.