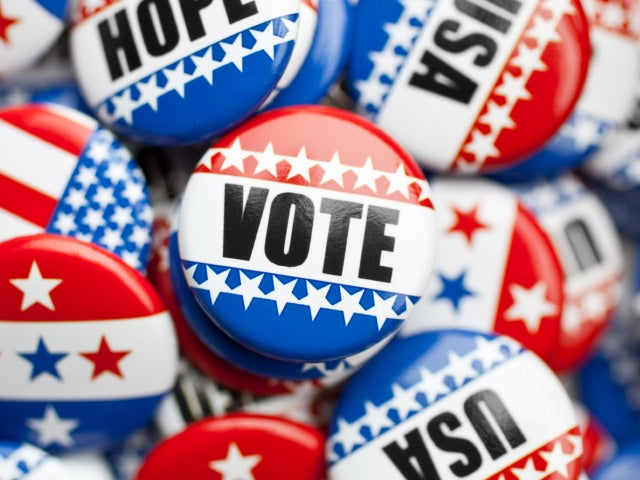 Poll: Who would Americans consider voting for in 2016?
By Sarah Dutton, Jennifer De Pinto, Anthony Salvanto, and Fred Backus
The Republicans
As he did last month, Jeb Bush remains the potential candidate with the most support from Republicans, and he is also the best-known of the candidates tested. Former Governor Mike Huckabee shows the second-highest level of consideration, followed by Senators Rand Paul and Marco Rubio. Respondents could say "yes" to as many or as few candidates as they wanted.
Texas Senator Ted Cruz has undergone the biggest change since last month (interviews were being conducted for the poll when he announced his candidacy): 37 percent of Republicans would now consider voting for him, last month only 23 percent said so. Senator Rand Paul has gained 9 points since last month; now, 39 percent would consider voting for him, up from 30 percent in February.
Wisconsin Governor Scott Walker remains less well-known, but almost all Republicans who know him would consider voting for him; just 8 percent say they would not (the smallest percentage of any potential candidate tested in the poll). The difference between the percent that say they would consider him (35 percent) and the percent that would not (8 percent) is largest for Walker.
While the percent of Republicans that would consider voting for New Jersey Governor Chris Christie has held steady, Christie also receives the highest percentage - 42 percent - who say they would not consider voting for him. Fewer Republicans now say they would consider voting for neurosurgeon Ben Carson than did so last month.
The deal-breakers: What rules Republican candidates in or out?
The poll tested a number of policy positions in general terms, asking Republicans if they would consider voting for a hypothetical candidate for the party's nomination who holds a different view on an issue than they did.
Among the issues asked about in the poll, the biggest litmus tests for Republicans are candidates' positions on ISIS - which Republicans overwhelmingly see as a major threat to the U.S. - and abortion. Sixty-one percent of Republicans would not consider voting for a candidate who disagrees with them on dealing with ISIS, and half (51 percent) would not vote for someone with a different position on abortion.
On the budget and illegal immigration, Republicans divide: about half are open to backing a candidate who disagrees with them. This may reflect Republicans' views of immigration policy more broadly. Forty-four percent think illegal immigrants in the U.S. should be required to leave, while 50 percent of Republicans think they should be permitted some legal status.
Fifty-six percent are flexible on education policy. Even six in 10 Republicans who oppose Common Core say they would consider supporting a candidate for the nomination who disagrees with them on that issue.
And in terms of governing approach, 77 percent of Republicans say they would be open to a candidate who is willing to compromise with Democrats to pass legislation.
Evangelical Christian Republicans are less willing to overlook differences on abortion than non-evangelicals.
Religion and Politics
Fifty-four percent of Americans say it is not important that a candidate for president in 2016 shares their religious beliefs, while 45 percent say it is. There are stark partisan differences on this question. Nearly two-thirds of Republicans (65 percent) say it is very or somewhat important that a presidential candidate shares their religious beliefs, while a majority of Democrats (64 percent) don't see it as that important.
Looking at religious affiliation, most Protestants think it is important that a 2016 candidate have the same religious beliefs that they do, but it is less important to most Catholics.
However, white evangelicals (regardless of denomination) are especially inclined to say a candidate sharing their religious beliefs is important to them -- 79 percent say it is, including 43 percent who say it is very important.
At this very early stage of the campaign, 50 percent of Republican evangelicals say they would consider supporting Jeb Bush, who converted to Catholicism 20 years ago, for the Republican nomination; 29 percent would not consider backing him.
Still, white evangelicals are open to backing other potential candidates, too. They are also inclined to consider candidates like Huckabee and Cruz for the Republican nomination, in addition to Paul and Rubio. More evangelicals say they would consider Walker for the GOP nomination than not, but six in 10 don't know enough about him to say.
Issues
Education policy and Common Core - a new set of teaching standards - have drawn particular attention from the potential candidates recently. While more than half of Americans don't know enough about Common Core to have an opinion, more say it is a bad idea than a good one. This is particularly true among Republicans: 38 percent say Common Core is a bad idea; while just 10 percent think it is good.
Most Americans support legal status for illegal immigrants currently in the U.S., including 56 percent who favor a path to citizenship. Republicans divide: 44 percent think illegal immigrations should be required to leave the U.S., while half favor legal status, including 41 percent who support a path to citizenship.
The Democrats
Revelations about Hillary Clinton's use of a private email server while serving as secretary of state have done little to change her commanding lead as the potential candidate for the Democratic nomination in 2016. 81 percent would consider voting for her - the same percentage as last month.
Vice President Joe Biden follows Clinton as a distant second: 48 percent of Democrats would consider backing him for the Democratic nomination, virtually unchanged from February. But Biden has improved when it comes to the percentage of Democrats who would not consider voting for him: now just 26 percent would not consider voting for Biden, down from 35 percent last month.
Most Democrats still don't have an opinion yet of the remaining potential candidates asked about in the poll. Of this group, Senator Elizabeth Warren continues to have the most support: 31 percent would back Warren, and only 16 percent would not consider her for the party's nomination. Still, Warren remains unfamiliar to 53 percent of Democrats nationwide. Over two-thirds of Democrats still don't know enough about Bernie Sanders, Martin O'Malley, or Jim Webb, though more would not consider voting for them than would consider it.
Competition for Hillary Clinton?
Even though far more Democrats would consider voting for Clinton than any other candidate, most would still like to see a competitive Democratic primary. While more than eight in 10 Democrats want to see Clinton run, 66 percent want to see her run with strong competition from other Democratic candidates. Only 21 percent want to see her run without any real competition. Just one in 10 Democrats don't want her to run at all.
Liberal Democrats (74 percent) are more likely than Democrats overall (66 percent) to want to see Clinton have a competitive race, though just 4 percent of liberal Democrats don't want her to run at all.
More Americans are paying attention to the presidential campaign than they were last month, but fewer are tuning in compared to this point during the 2008 campaign, the last election in which an incumbent was not seeking re-election. Fifty-seven percent of Americans are paying a lot or some attention to the 2016 campaign, down from 72 percent in March 2007. At this point in the 2008 election cycle, a number of White House hopefuls had formally announced their candidacies.
Currently, more Republicans (69 percent) are paying attention to the campaign than either Democrats (55 percent) or independents (53 percent).
__________________________________________________________
This poll was conducted by telephone March 21-24, 2015 among 1,023 adults nationwide. Data collection was conducted on behalf of CBS News by SSRS of Media, PA. Phone numbers were dialed from samples of both standard land-line and cell phones. The error due to sampling for results based on the entire sample could be plus or minus three percentage points. The error for subgroups may be higher. The margin of error for the sample of Republicans is 6 points, and the margin of error the sample of Democrats is also 6 points. Interviews were conducted in English and Spanish. This poll release conforms to the Standards of Disclosure of the National Council on Public Polls.
Thanks for reading CBS NEWS.
Create your free account or log in
for more features.