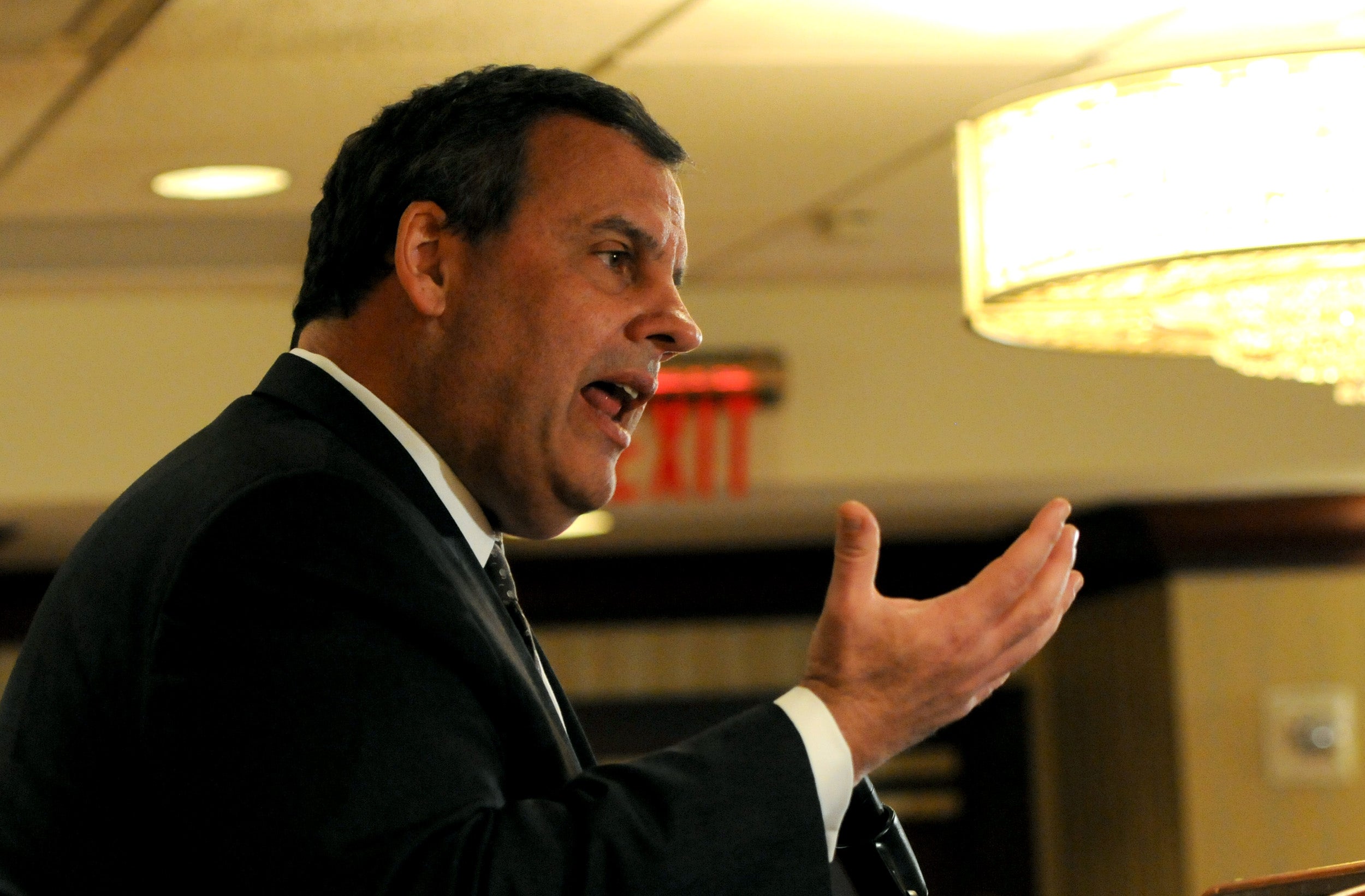 What would Chris Christie do if he were elected president?
New Jersey Governor Chris Christie has not said whether he'll seek the presidency in 2016, but during a speech on Monday night before a crowd of New Hampshire Republicans, he offered a glimpse at what he'd do if he ends up in the White House.
"Within the first 100 days, if I were to run for president and be elected, we would change this tax system in this country so that people and companies aren't leaving the country anymore," Christie said, according to NJ.com.
The governor said the U.S. has a "ridiculous tax system" in dire need of an overhaul.
"Secondly," he added, "we would pass a national energy policy, and one that takes full advantage of all of the resources that we have available to us to help grow our economy and make the world a more peaceful and stable place."
"And the third thing," he said, "is to reestablish American leadership around the world."
Christie's answer was prompted by a questioner who asked the governor to name two specific things he'd do as president. It was a notably succinct description of a presidential platform, and it marked the first time the governor has discussed in specific terms what he would do if he eventually lands in the Oval Office.
Christie, though, insisted nothing in his answer was particularly fresh. "They asked me the question and those are things I've been talking about that I think are important for the country," he said. "It's nothing new."
Christie's appearance at the Concord and Merrimack County GOP Annual Lincoln Reagan Day Dinner was the governor's first outing in New Hampshire this year, though he traveled to the state several times during last year's midterm elections in his capacity as chairman of the Republican Governor's Association.
New Hampshire, which holds the nation's first presidential primary every four years, is a crucially important stop for any candidate or potential candidate who's running for the presidency. Christie suggested voters in the state can expect to see him again in the months ahead.
"I know I have to get back home, but this is really enlightening, so I hope when I come back that we're going to get more questions and more time to have conversation of the back and forth," he said. "The more I come back, the less speech you're going to get and the more time you're going to get to ask me questions and challenge me."
At least one audience member offered a thumbs-up to the governor's performance. "I was impressed," Bryan Gould, a New Hampshire Republican state committeeman, told NJ.com. "I thought he was reasonable and well spoken."
Before his appearance, Christie shot down a reporter who asked whether former Massachusetts Gov. Mitt Romney would be a good running mate in 2016, saying it would be "presumptuous" to discuss a vice presidential selection. He said he and Romney, the 2012 Republican presidential nominee who briefly entertained a 2016 bid earlier this year, remain close friends.
Thanks for reading CBS NEWS.
Create your free account or log in
for more features.