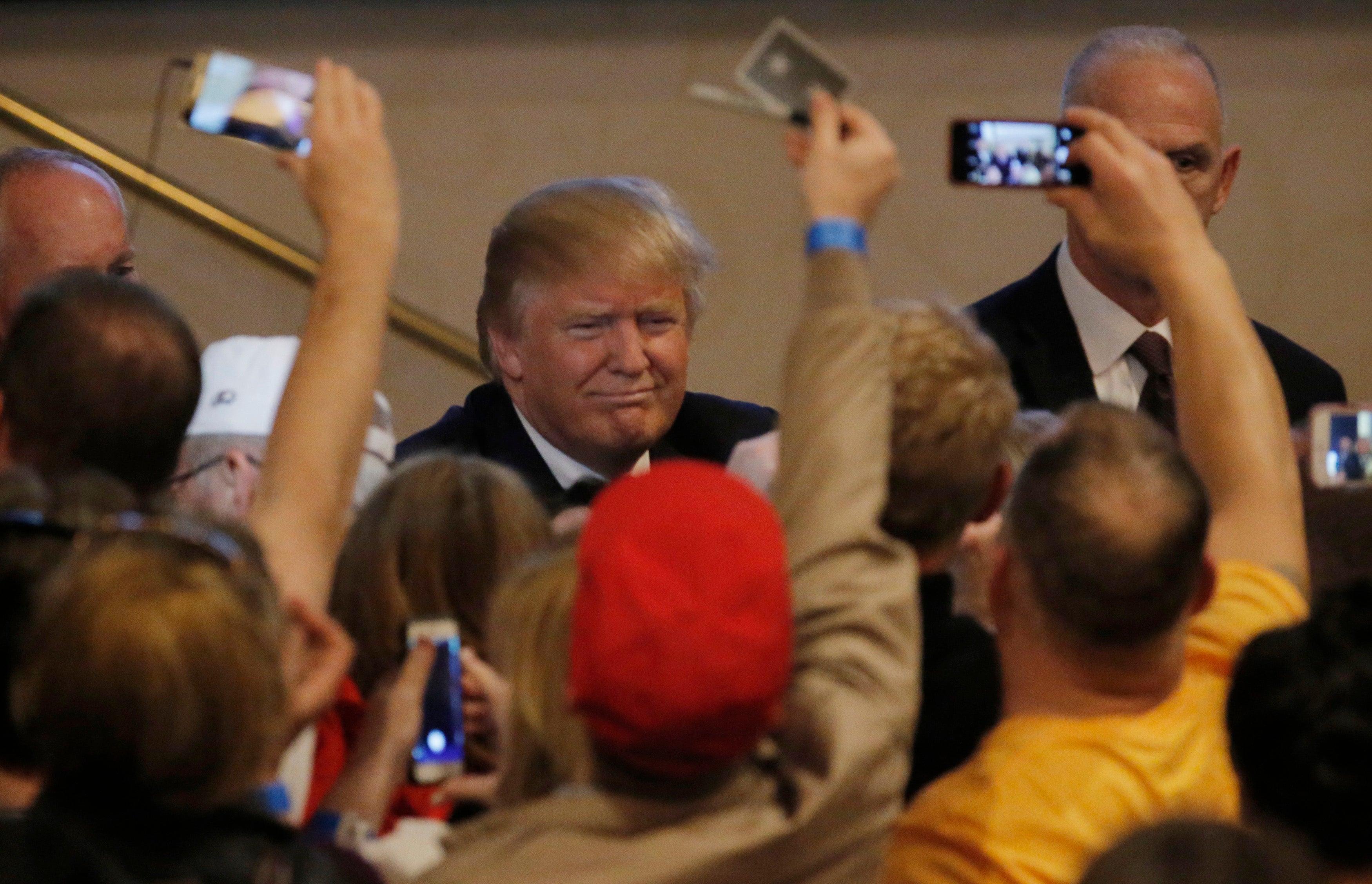 Poll: More than 80 percent of Hispanics view Donald Trump unfavorably
Donald Trump has the worst favorability rating in the GOP presidential field among Hispanic voters, according to a Washington Post-Univision News poll released Thursday.
The survey found 17 percent of Hispanic voters surveyed said they had a favorable opinion of the billionaire businessman, but more than 80 percent reported an unfavorable view of him.
In hypothetical general election matchups between Trump, John Kasich, Ted Cruz, Marco Rubio and Hillary Clinton and Bernie Sanders, all Republicans fare poorly among Hispanics, but Trump performs the worst. The poll found he would lose the Hispanic vote to Clinton 73 percent to 16 percent.
Nearly three-quarters of the Hispanic voters polled said they are very likely to vote in their state's primary or caucus, with 61 percent saying they would participate in the Democratic contests and only 20 percent saying they would participate in the GOP contests. Nineteen percent said they don't know which one they would choose.
Rubio polls best in the Republican field among Hispanic voters leaning Republican, with 34 percent saying they support the Florida senator. In spite of the high number of Hispanic voters who view Trump unfavorably, he still has 22 percent support, virtually tied with Cruz, who polls at 21 percent. Four percent support Ben Carson and 3 percent support Kasich.
A majority of Hispanic voters leaning Democratic, on the other hand, would support Clinton and 28 percent said they'd back Sanders.
As for the general election, more than half of Hispanics polled said they would definitely support the Democratic nominee while only 14 percent said they would definitely support the Republican nominee. Nearly a third said they are unsure at this point.
Asked if a candidate wanted to continue President Obama's policy on deportation enforcement for undocumented immigrants, 17 percent said they would be more likely to vote for that person, 48 percent said they would be less likely to vote for him or her, 29 percent said it wouldn't matter and 6 percent said they don't know.
The poll surveyed 1,200 voters in the U.S. between Feb. 11 and 18 with a 3 percentage point margin of error.
Thanks for reading CBS NEWS.
Create your free account or log in
for more features.