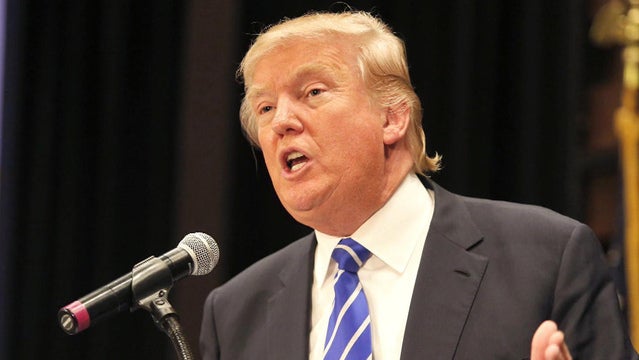 Poll: Only 11 percent of Hispanics view Donald Trump favorably
Only 11 percent of Hispanics view Donald Trump favorably, and many of the Republicans running for president would also likely struggle to win Hispanic support, according to a new Associated Press-GfK survey.
Nearly three-quarters of Hispanic people polled said they view the billionaire businessman unfavorably. Sixty percent said they have a very unfavorable view of Trump.
Former Florida Gov. Jeb Bush, whose wife is Mexican-born and who speaks fluent Spanish, is viewed positively by 26 percent of Hispanics. Sen. Marco Rubio, R-Florida, a Cuban-American, is viewed favorably by 23 percent of Hispanics.
More than a third of Hispanics, however, said they view both Bush and Rubio unfavorably.
In the 2012 presidential, GOP nominee Mitt Romney won 59 percent of the white vote and 27 percent of the Hispanic vote, the AP noted.
Trump came under fire for comments he made when he launched his campaign when he compared Mexican immigrants to criminals and rapists. He has also repeatedly said he would build a wall along the U.S. border with Mexico if he were elected president.
Romney recently said that Trump's remarks about Hispanics and women could come back to hurt him in the primaries or general election.
Despite Trump's low approval rating among Hispanics, an AP-GfK poll on Monday found that voters believe he has the best chance of winning the general election.
Thanks for reading CBS NEWS.
Create your free account or log in
for more features.