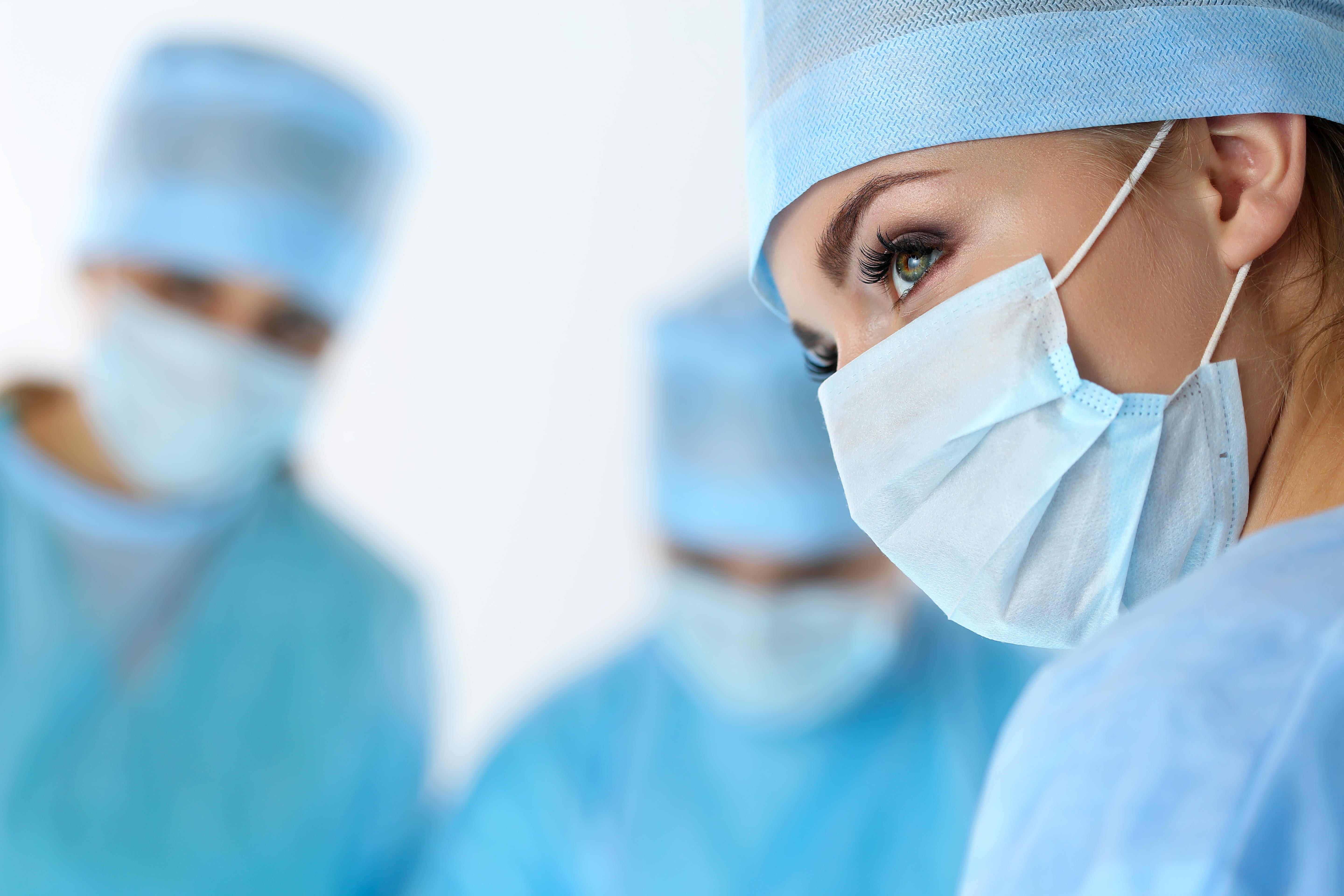 4 out of 5 physician moms experience discrimination, survey finds
It's common for doctors who are moms to experience discrimination at work, according to a new study.
Researchers from the University of California San Francisco were inspired to look into how common the problem is after reading online conversations among female doctors who belong to the Physicians Moms Group, a community of almost 70,000 members, said study author Dr. Eleni Linos, an assistant professor of medicine at UCSF.
"In this group, people share very personal stories and go there for support. We saw a lot of comments and questions by physicians," Linos told CBS News.
Linos and colleagues developed a survey and asked members of the group to answer questions about their mental, physical and reproductive health, and also questioned them about their situation at work, including whether they'd experienced burnout or discrimination.
Almost 6,000 women responded to the survey, and nearly 78 percent said they'd experienced discrimination of any type on the job.
Sixty-six percent of the women reported gender discrimination. More than a third (35 percent) reported maternal discrimination — anything having to do with being a mom, such as maternity leave and breast-feeding.
"For me, the most surprising thing was how common maternal discrimination was," said Eleni.
Respondents included women from numerous medical specialties, including anesthesia, dermatology, emergency medicine, family medicine, internal medicine, neurology, obstetrics-gynecology, ophthalmology, pathology, pediatrics, psychiatry, radiology and surgery. They worked in academic medical centers, HMOs, public hospitals, military and VA practices. Almost 30 percent had one child; 46 percent had two kids; and about 23 percent had three or more.
Almost 39 percent of those surveyed said they had been on the receiving end of disrespectful treatment from coworkers. That included a lack of respect from nursing and other staff, not being consulted when it came to administrative decision-making, and experiencing discrepancies in pay and benefits compared to male peers.
Women physicians are typically paid lower salaries compared to their male colleagues, and they are less likely to be promoted, other research has shown.
This new report, published in the letters section of the journal JAMA Internal Medicine, highlights the specific workplace challenges encountered by doctors who are moms — a topic that hasn't been studied much, said Linos.
Of the women who said they'd experienced maternal discrimination, 32 percent said it related to pregnancy or maternity leave. Seventeen percent said they encountered difficulties at work over breast-feeding.
"We know that breast-feeding has health benefits for children so as physicians, that is a basic medical fact. We teach it and try to educate our patients on it. It is funny that our own workplaces don't have a place to support that," said Linos.
Study co-author Dr. Hala Sabry, an emergency room physician who practices in southern California and founder of the Physician Moms Group, told CBS News that the extent of the findings "was shocking even to ourselves."
Reflecting on her own personal experience, she said juggling breast-feeding with work was very difficult.
"I've had two pregnancies and in my first pregnancy, I was really upset with my failure not to breast-feed past seven weeks," Sabry said.
During her second pregnancy, she came into work early and left late to make up for the times during the day that she had to step away to pump breast milk. She said those extra hours were work without pay.
Some might tell women physicians to go into a specialty that is supposedly more mom-friendly, but Sabry said women shouldn't have to make those decisions. They should be able to pursue their specialty of interest and be supported by their work community.
"It's about having that respect and support for mothers," she said.
In turn, a working mom will be more productive and have better physical and mental health because of that support, the authors said.
Linos said the findings are important because half of physicians are now female and the majority are or will become mothers during their careers.
"Women physicians play such a crucial role in caring for patients, caring for their children and also teaching the next generation of physicians, and we really need to support them in the workplace," Linos said.
The survey also asked physician mothers to list the workplace changes they'd like to see. More flexible weekday schedules topped the list of desired improvements, followed by:
Equal salaries to male colleagues

Longer paid maternity leaves

The option to work part time

Childcare on site

Option to not work on weekends

More sick days
To promote gender equity and keep high-quality doctors, employers need to create new policies and support physicians who are moms, the authors said.
"Especially through the critical time around pregnancy and birth," noted Linos.
Thanks for reading CBS NEWS.
Create your free account or log in
for more features.