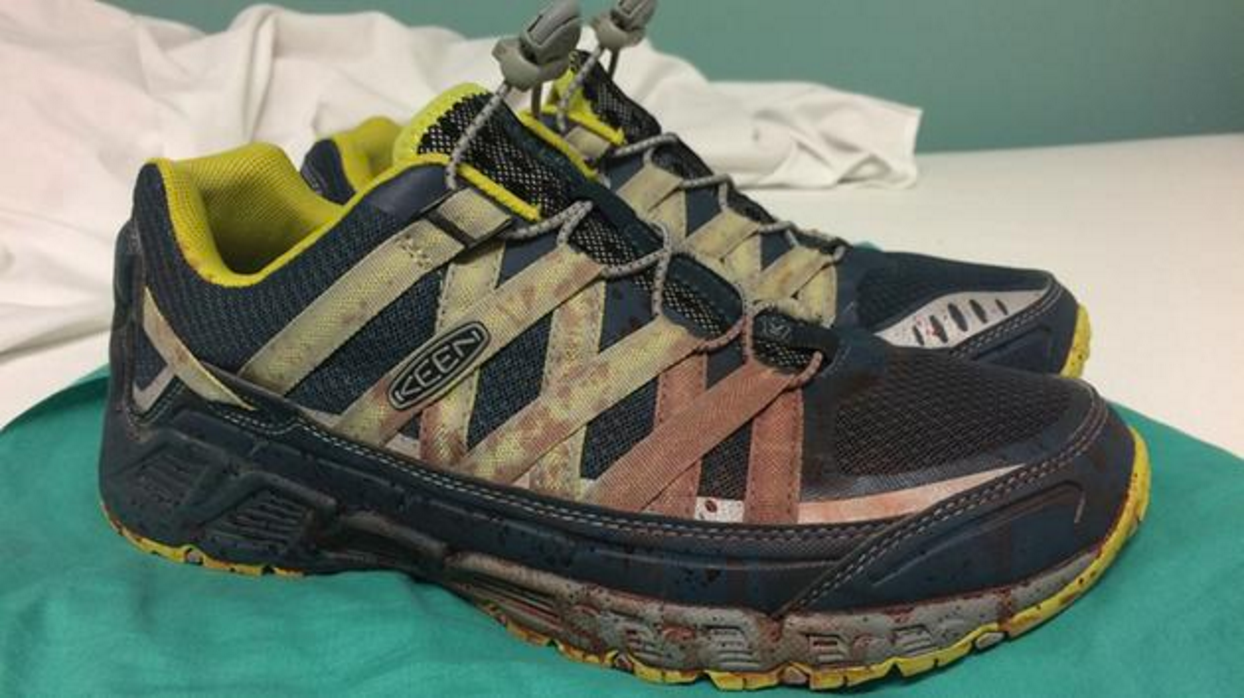 Orlando doctor shares heartbreaking photo on Facebook
On Monday, June 13 -- the day after Omar Mateen opened fire on the unsuspecting clubgoers at Pulse Nightclub in Orlando, killing 49 and sending more than 50 others to the nearby Orlando Regional Medical Center -- Dr. Joshua Corsa, a senior resident at that hospital, took to Facebook with an emotional post.
While others were posting photos of vigils, people mourning, and LGBTQ flags, Corsa posted a photo of something rather unexpected... his shoes.
"These are my work shoes from Saturday night. They are brand new, not even a week old," he wrote. "On these shoes, soaked between its fibers, is the blood of 54 innocent human beings. I don't know which were gay, which were straight, which were black, or which were hispanic. What I do know is that they came to us in wave upon wave of suffering, screaming, and death."
Dr. Corsa had apparently forgotten about his shoes in the chaos of the atrocity, discarding them in the corner of a call room under a pile of dirty scrubs. They were, after all, unimportant. Today, however, they stand as an eerie symbol of the worst mass shooting in U.S. history.
"This blood, which poured out of those patients and soaked through my scrubs and shoes, will stain me forever. In these Rorschach patterns of red I will forever see their faces and the faces of those that gave everything they had in those dark hours," Corsa wrote.
And social media was quick to see the symbolism as well. Dr. Corsa's post garnered hundreds of thousands of shares in under 24 hours.
Thanks for reading CBS NEWS.
Create your free account or log in
for more features.