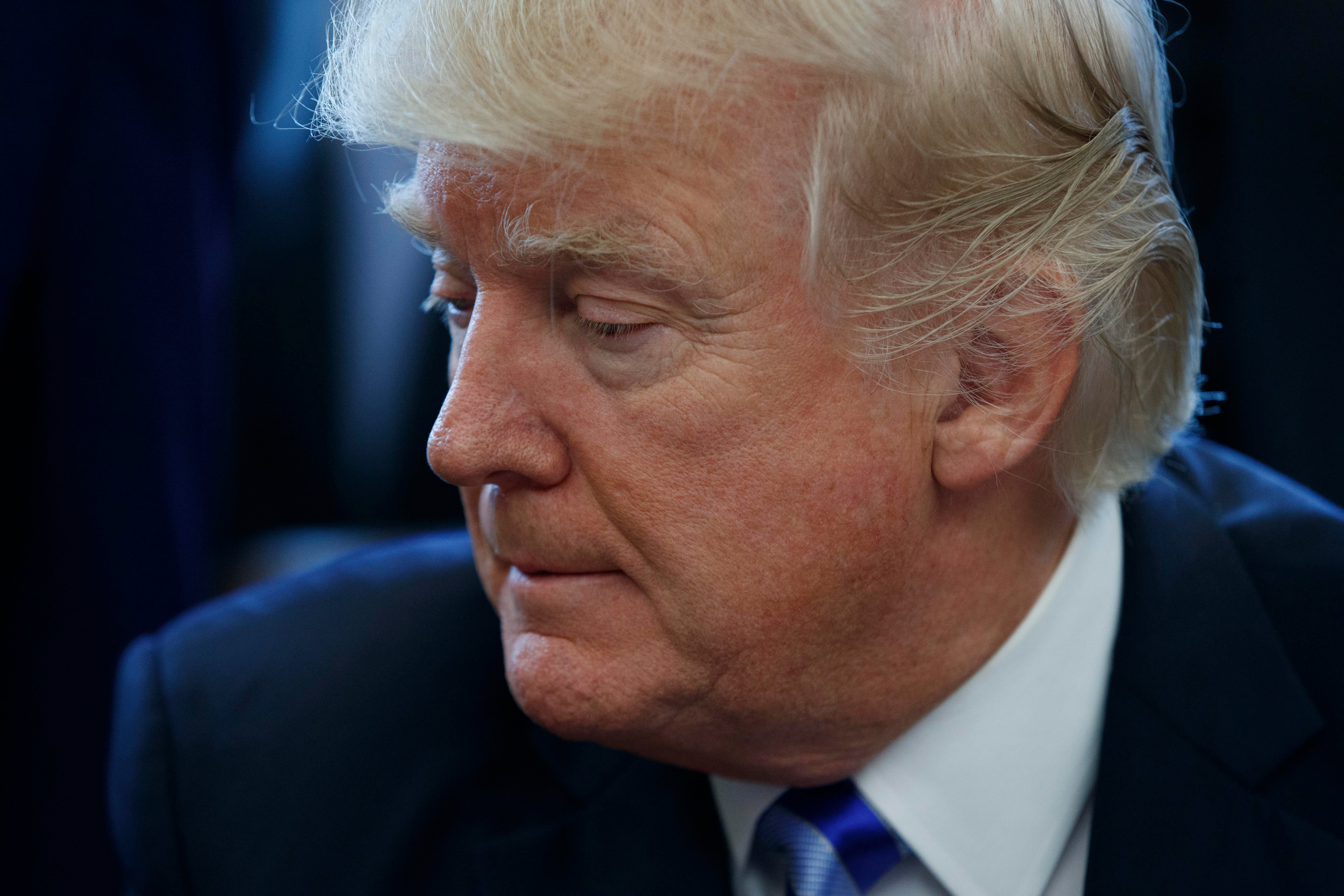 Today in Trump: April 4, 2017
Today in the Trump Administration News
Susan Rice on unmasking

The former national security adviser says she leaked "nothing to nobody. Never had, never would," she told MSNBC's Andrea Mitchell.
Ivanka Trump interview: Don't "conflate lack of public denouncement with silence"
Ivanka Trump sat down with Gayle King Tuesday afternoon in Washington for her first interview since being named assistant to the president.
Anti-Trump "Resistance School" starts at Harvard
Harvard University is now home to an anti-Trump "Resistance School."
The school is a free four-week course in progressive activism created by students at the Kennedy School of Government, CNN reports, and students can enroll either in person or online from anywhere in the world.
Senate heads for "nuclear" showdown over Neil Gorsuch nomination
Republican and Democratic senators exchanged bitter accusations Tuesday as they headed toward an explosive confrontation over President Donald Trump's Supreme Court nominee that could change the Senate, and the court, for generations.
Trump administration to China on North Korea: "The clock has run out"
Mr. Trump is expected to press Xi on taking a tougher approach to address the North Korean nuclear problem by applying financial pressure on China's unpredictable neighbor, according to a senior White House official.
In the wake of the Assad regime's chemical attack in Syria, the White House is partially assigning blame for the apparent war crime to the previous administration's policies.
Eric Trump says nepotism is "kind of a factor of life"
Eric Trump credits nepotism for the fact he and his siblings sit atop their father's real estate empire and, for his sister and her husband, within the walls of his White House. But he maintains it's not the only reason they are where they are.
President Trump's infrastructure plans: off the charts
To show CEOs what he meant, the president invited National Economic Council Director Gary Cohn to the stage, where he unfurled a long, colorful flow chart representing the process required for a state government to obtain the federal permits necessary to build a highway -- not including the steps specific to individual state regulations.
Schedule
President Trump hosts CEO town hall on business climate, 10:45 a.m.; Mr. Trump addresses North America's Building Trades Unions, 12:10 p.m.
Recent Trump Administration News:
Jeff Sessions seeks delay of hearing on police reform

In Baltimore, the Justice Department is asking for a delay in Thursday's hearing on the consent decree between DOJ and the Baltimore Police Department. This was supposed to be a hearing where the public would be able to express its thoughts on the agreement.
White House releases new First Lady Melania Trump portrait
The White House announced the release of the first official portrait of First Lady Melania Trump, which, according to a press release, was taken "in her new residence at the White House."
Though she has not yet moved here, the White House told CBS News that Melania Trump "is looking forward to being here full time once Barron is out of school, but this is still her new home."
Jared Kushner's foreign policy role grows despite lack of experience
Thirty-six-year-old Jared Kushner has no diplomatic experience, but he's become an envoy to foreign leaders, at times in place of the secretary of state.
Before taking office, President Trump tasked his son-in-law with brokering peace between the Israelis and Palestinians.
Susan Rice asked for "unmasking" for national security, source says
Then-National Security Adviser Susan Rice did at times ask that certain names in intelligence reports be "unmasked" in order to understand the context in which they were mentioned in intelligence reports, a former national security official told CBS News.
Thanks for reading CBS NEWS.
Create your free account or log in
for more features.