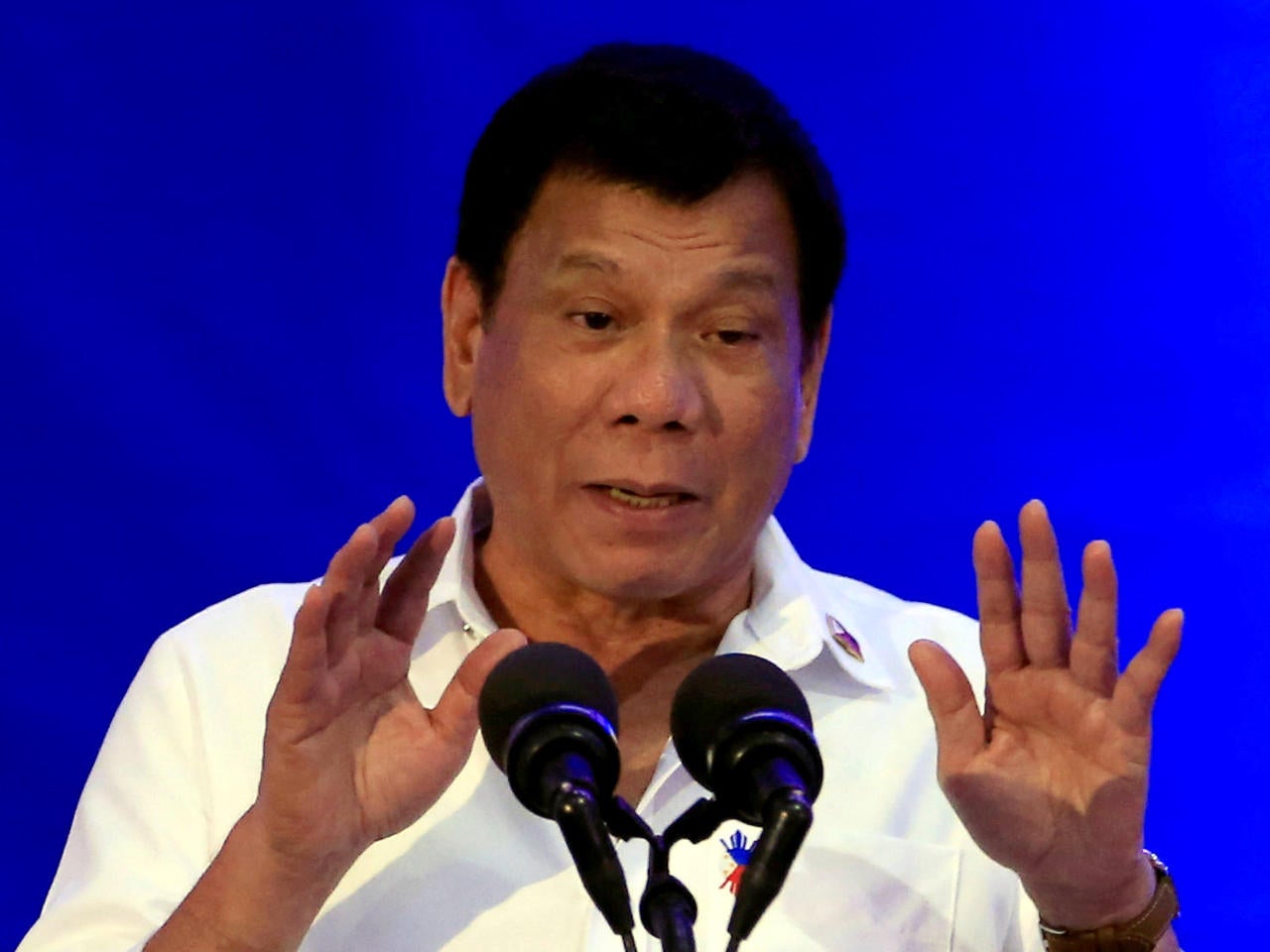 Duterte may be too "tied up" to accept Trump's invite
WASHINGTON -- President Donald Trump seemingly prioritized U.S. strategic interests over human rights by inviting a widely-criticized world leader from Southeast Asia -- where the U.S. is vying with China for influence -- to visit the U.S.
It appeared Tuesday, however, that the controversial invite extended to Philippine President Rodrigo Duterte could backfire and end up as a minor geopolitical embarrassment for Mr. Trump.
Duterte has championed a deadly war on illegal drugs, stirring a litany of controversies. He has condoned rape, likened himself to Adolf Hitler and faced accusations of personally killing drug suspects as a crime-fighting city mayor.
Mr. Trump, who plans to visit Manila this fall for a regional summit, spoke to Duterte on Saturday, and appeared to praise the brash leader's violent crackdown on crime as he invited him to the White House.
The White House readout of Saturday's Duterte call credited his government for "fighting very hard to rid its country of drugs."
As recently as December, Duterte threatened to end his country's relationship with the U.S. when he believed the U.S. had ended aid over human rights concerns. "We can survive without American money," he said.
Duterte publicly sparred with former President Obama by using curses and racial epithets to describe him. Duterte has also cursed Pope Francis and U.N. Secretary-General Ban Ki-moon.
Duterte has been criticized for his brutal anti-drug crackdown, which has left thousands of suspected dealers and users dead since he became president in June 2016. In March, a retired Philippine police officer testified that Duterte and his men were linked to nearly 200 killings that took place when Duterte was mayor of Davao city.
In December, Duterte said that in a phone call, Mr. Trump praised his anti-drug crackdown. "He wishing me success in my campaign on the drug problem," Duterte said.
On Monday, White House spokesman Sean Spicer defended the outreach to Duterte, saying the Philippines can help economically and diplomatically to isolate North Korea. It would be wrong to assume Mr. Trump isn't raising human rights, "because we don't put out statements chastising leaders at every call," Spicer said.
But making nice may not prove any more effective than public criticism. On Monday, Duterte suggested he may be too "tied up" to visit Washington.
"I cannot make any definite promise," Duterte told reporters, citing scheduled trips to Russia, Israel and elsewhere.
Sen. Ben Cardin, the Senate Foreign Relations Committee's top Democrat, called Duterte's crackdown "barbaric" and urged Mr. Trump to rescind the invitation.
Republican Sen. Marco Rubio tweeted that the Philippines' growing death toll was "alarming and can't be ignored." Rep. Ed Royce, the Republican chairman of the House Foreign Affairs Committee, said of the invitation: "This is not a move I would have made."
Thanks for reading CBS NEWS.
Create your free account or log in
for more features.