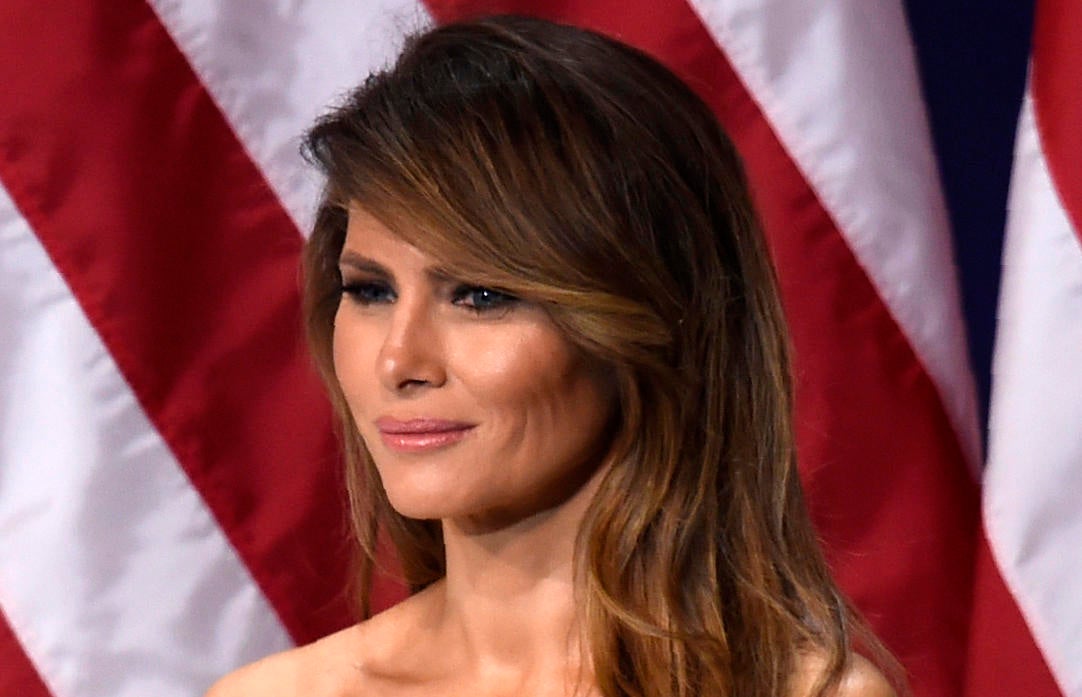 Petition: Move Melania Trump to White House, or she can foot security bill
More than 108,000 people have signed a petition urging First Lady Melania Trump to move to the White House or pay for security costs at Trump Tower herself.
The Change.org petition was started after a senior White House aide indicated the president's wife and son, Barron, will remain in New York until the school year ends. It'll be delivered to Vermont Sen. Bernie Sanders and Massachusetts Sen. Elizabeth Warren if at least 150,000 people sign.
"The U.S. taxpayer is paying an exorbitant amount of money to protect the First Lady in Trump Tower, located in New York City," the petition reads. "As to help relieve the national debt, this expense yields no positive results for the nation and should be cut from being funded."
The NYPD estimated it costs between $127,000 and $146,000 per day to protect Mrs. Trump and Barron while President Trump is out of town, according to the New York Times. The cost to guard Mr. Trump and his family between the election and Inauguration Day reached $24 million, the NYPD said.
Comments beneath the Change.org petition highlighted the signers' dissatisfaction over the first family's use of taxpayer funds.
"Living in the White House is what you do when you are married to the president," one commenter identified as Sheila Forsyth of Newport, Rhode Island, wrote. "The tax money saved by eliminating these extra protection expenses can be used to feed senior citizens. Why is our tax money being spent on people who already have more than their fair share?"
Melania Trump is the only first lady since Anna Harrison not to make the White House her residence. Barron Trump, the son of the president and the first lady, attends school in New York. Trump's frequent weekend trips to his private club Mar-a-Lago in Palm Beach, Florida, have also spurred criticism over costs to secure a non-White House location, on top of travel costs.
Thanks for reading CBS NEWS.
Create your free account or log in
for more features.