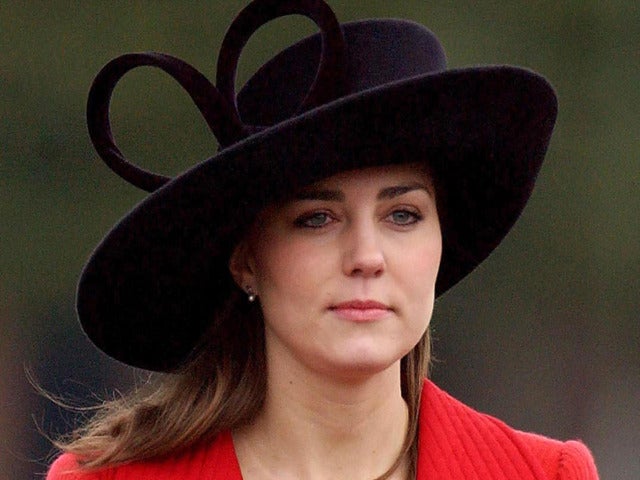 Kate Middleton Has Famous Family Ties in America
NEW YORK (CBS/AP) Kate Middleton, the fiancee of Britain's Prince William, may be considered middle class on British soil, but she really hails from royalty across the pond - she has some family ties to famous Americans, including the first U.S. president.
PICTURES: Kate's American Kin
PICTURES: Kate Middleton
PICTURES: Prince William and Kate Middleton
PICTURES: Power Weddings
Where did this elite lineage stem from?
According to the New England Historic Genealogical Society in Boston, Middleton is an eighth cousin eight times removed to George Washington. Their common ancestor, Sir William Gascoigne, died in 1487.
William's late mother, Princess Diana, and great-grandmother, the Queen Mother, also were Washington's cousins.
It doesn't' stop with Washington, however, Middleton's other American relatives include explorer Meriwether Lewis, who teamed with William Clark for their renowned 19th-century Western expedition. He's a ninth cousin seven times removed. Like her relatives, travel and adventures are sure to be on the horizon for Middleton.
The society also says Middleton is a 13th cousin three times removed of World War II General George S. Patton.
So have Prince William and Middleton's ancestors crossed paths? Technically, the two are 15th cousins, through Sir Thomas Fairfax, who died during Henry VIII's reign. Good thing so much time has passed!
More on the royal engagement:
Prince William and Kate Middleton are Engaged
Who Is the New Princess-to-Be?
Two Royal Weddings in One Season
Which Royal Title for Kate? Timing of Wedding Is Crucial
Kate Middleton Has Princess Diana's Ring
A Look Back at Charles and Diana's Wedding
Engaged William and Kate Make Public Debut
Prince Harry Was First to Congratulate His Brother
Royal Engagement Announced on Twitter
Kate Middleton: Princess Diana is Inspirational
Engagement Sets off Media Frenzy
Thanks for reading CBS NEWS.
Create your free account or log in
for more features.